Giving birth to a boy it's not easy to handle especially when they are teenagers around 1-6 years old.Parenting a teenager has been likened to emotional whiplash for good reason.
Studies have shown that parents of teens experience high levels of stress and declines in their mental health.But that doesn't mean parents of teens are helpless.
Teenage boy behavior is controlled in large part by the many hormonal and biological changes that occur during Puberty.
Furthermore, the adolescent brain is still developing throughout the teenage years. Moreover, the area of the brain that's responsible for judgment and decision-making remains under construction.
This area, the prefrontal cortex, doesn't fully mature until the mid-20s. Hence, teen boys are more susceptible to shifting impulses and emotions during teen puberty. How to deal with your teenage son gets complicated.
When parents talk about a "problem teenage son," they're often referring to their teen's risky behavior. Teenage boys may engage in a number of risky behaviors, that can even put them in a tight corner and hurt them. But is all part of the growing process.
Meanwhile, a Photo posted on the internet has drew the masses attention to express their mixed reactions upon a young teenager boy playfully made got locked by a mob bucket on his neck.
The little boy who was captured struggling whiles his caring mother was using spanner to help by finding a way to dismantle the Mob bucket which Gm got stuck on her son's neck. Hmm children of nowadays can worry you so much so parents must be very observant.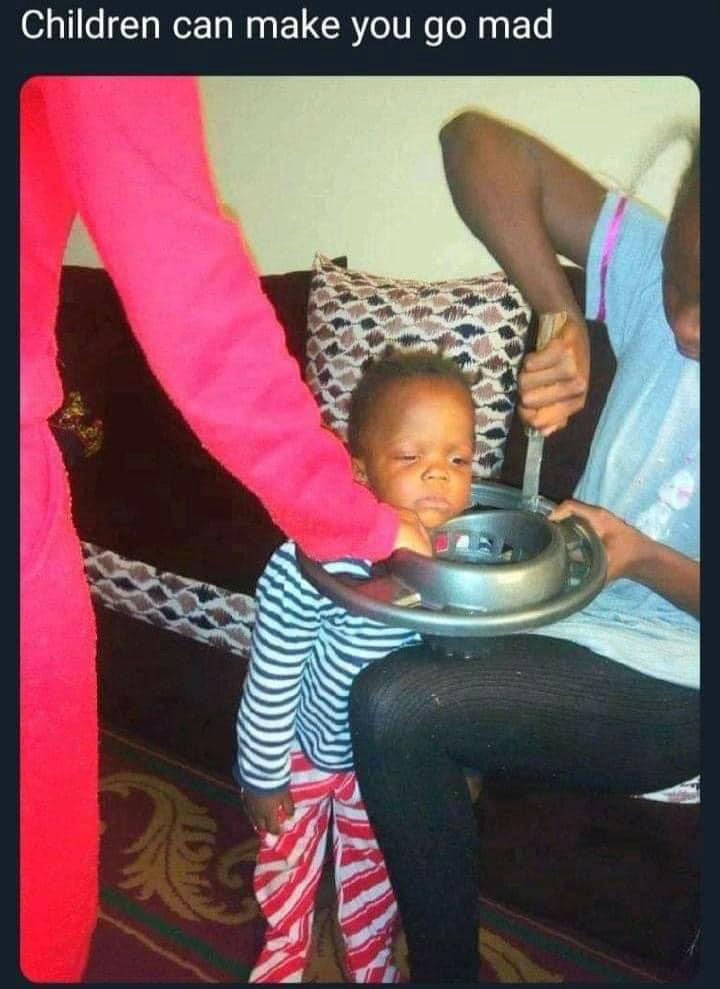 Check out the Photos below;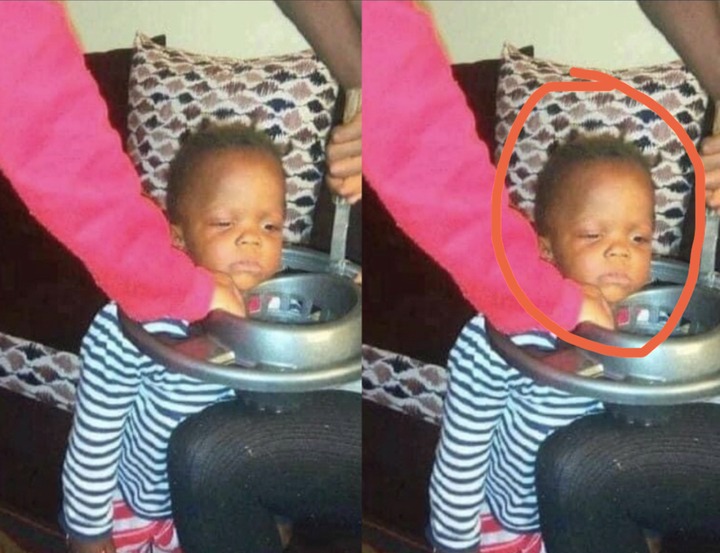 See some comments over the Photo;