As it is barely 3-months to the December 7th Polls, all Political Parties in Ghana are campaigning extremely hard to get to office as the New Patriotic Party (NPP) are also endeavouring to retain their Power in Office.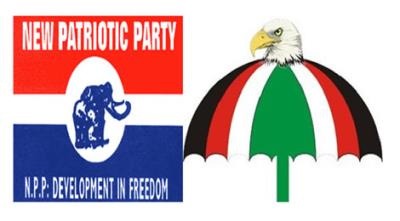 It cannot be predicted or guaranteed that a specific Political Party will come out victorious in the 2020 Elections but in Ghana, the biggest giant Parties when it comes to Election are the New Patriotic Party (NPP) and the National Democratic Congress (NDC).
The National Democratic Congress (NDC) and the New Patriotic Party (NPP) has been the biggest rival Parties in Ghana in about 3 decades now.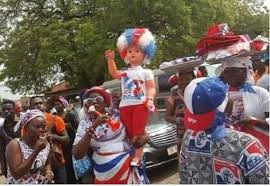 This year being it election year, party supporters have started a serious campaign ahead of the December Election. They have putting their loyalty and passion in their party which has made them willing to do anything to sell their party in other for them to come out victorious.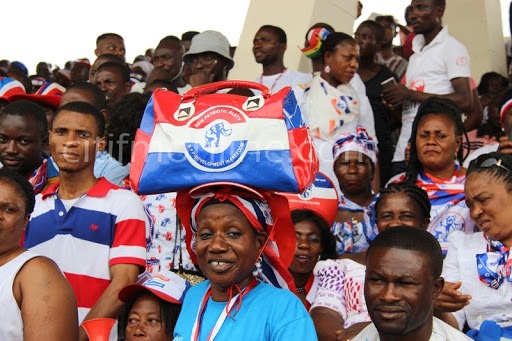 The New Patriotic Party (NPP) is undoubtedly one of the Party with hilarious supporters who can do anything to show their love to their cherish Party but sometimes they are paid to do that and some times too it's becomes an eyesore.
Recently, an NPP lady supporter was seen a video whiles her teeth was painted in NPP colours which called for the masses reaction.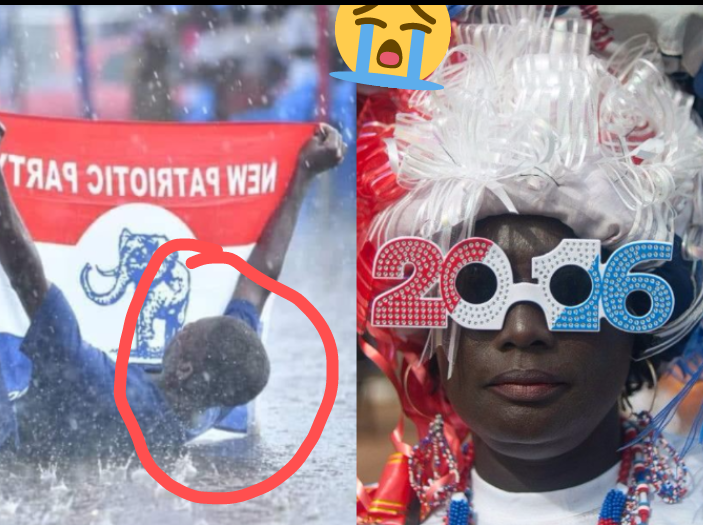 Meanwhile, a social media post on a New Patriotic Party (NPP) page was sighted a furious supporter who was having fun with an NPP flag in a heavy downpour. Regardless of the downpour, this man was seen in am acrobatic style whilst holding the flag of his cherished Party. What he is doing can make him fall prey to respiratory disease such as Pneumonia or even catarrh.
Unfortunately some netizens couldn't kept calm but rather expressed their mixed reactions to this NPP supporter but the majority was lambasting the ridiculous behaviour of what he was seen doing.
Checkout some comments below;