Last week on the 20th of October, A beautiful gymnastic lady identified as Esther Owusu-Ansah died in a fatal accident on the Cape Coast to Accra highway.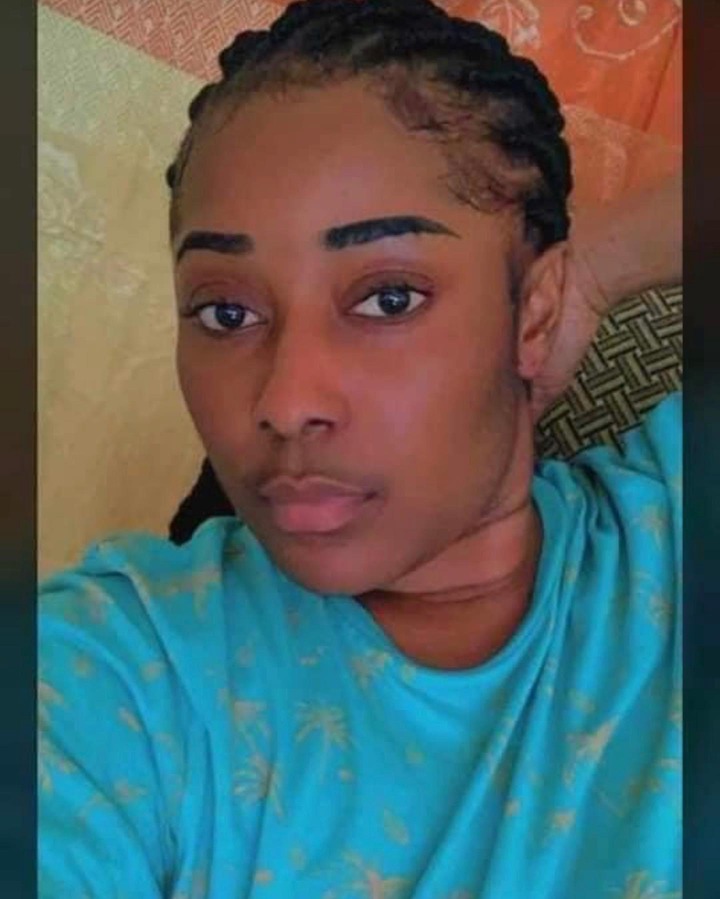 She was returning from a friend's funeral when the incident occurred not knowing she had a very tight relationship with Actress Benedicta Gafah.
The clouted Kumawood Actress /TV presenter popularly known as Benedicta Gafah reacted to the death of her sister from another mother which made her fans and followers to realize that they were in relationship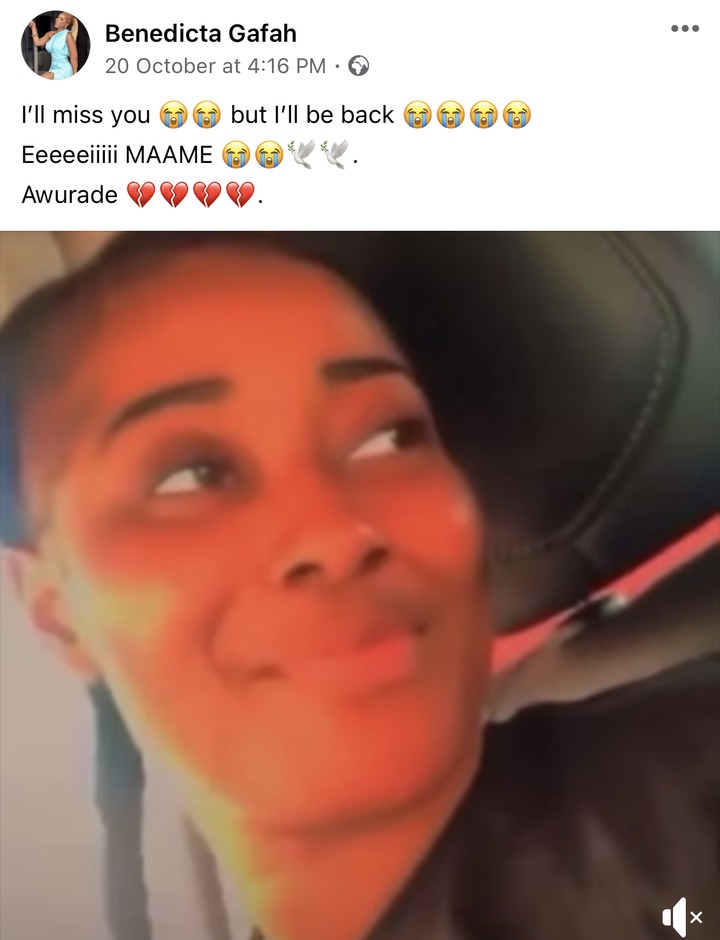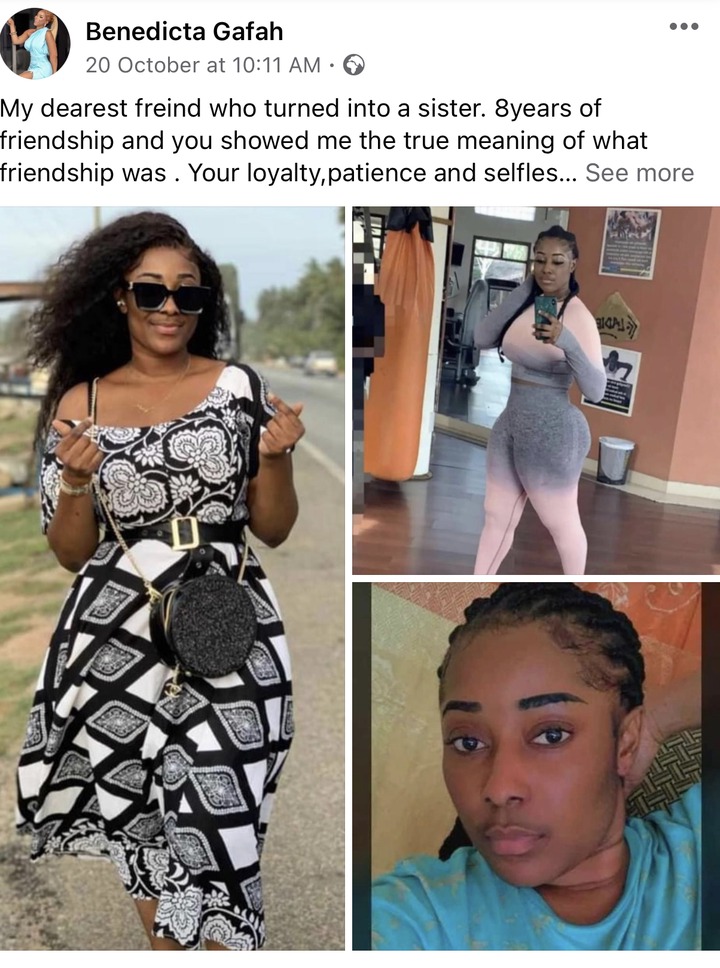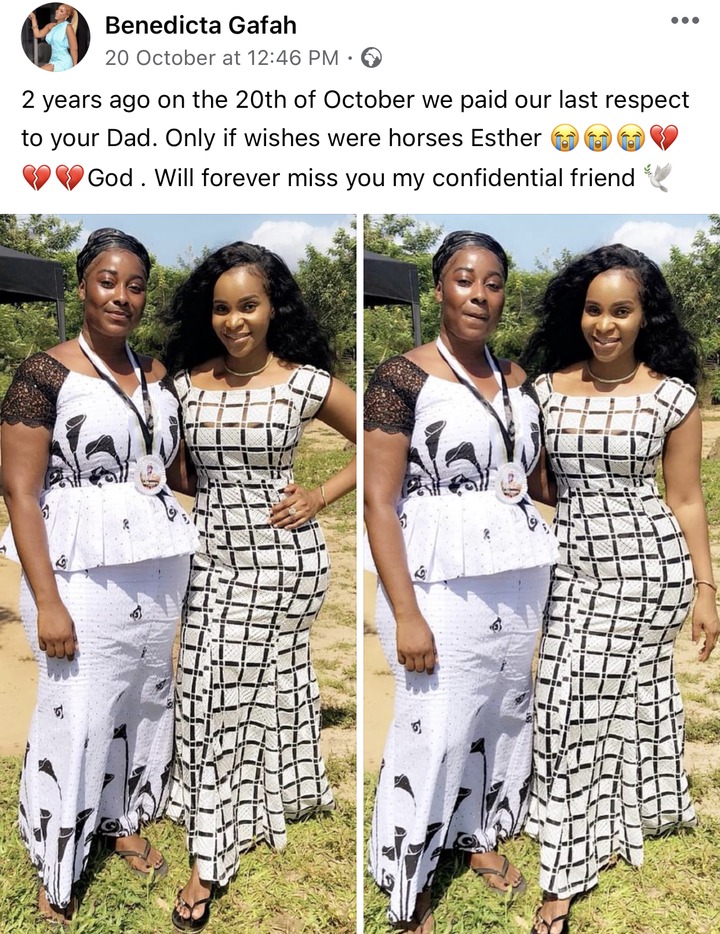 She was one of Benedicta Gafah's tight pal's whom have been classified as siblings due to their tight and healthy relationship and most especially their resemblance.
Meanwhile, the one week celebration of the late Esther has set off at Jukwa-Watreso off the Kakum National Park Road.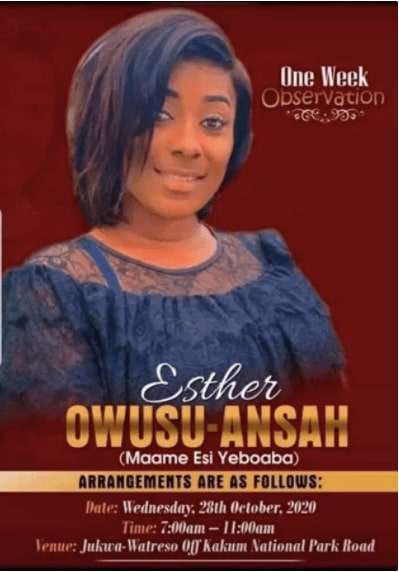 It's really sad at the grounds with how mourners are paying their tribute to the fitness enthusiast. It's really sad to lose such a gifted beautiful young woman.
We encourage the family, friends and sympathizers to take heart and because God knows best, he that giveth, taketh so they must be poised and inspire themselves even though it's not easy at the moment but hopefully God will console them.
May Her soul rest in perfect peace!