Yesterday, a heartbreaking news hit Ghana after a young girl, Angela Boamah who is 18-years of age was reported death after her own boyfriend used her for money rituals which has been termed as "Sakawa".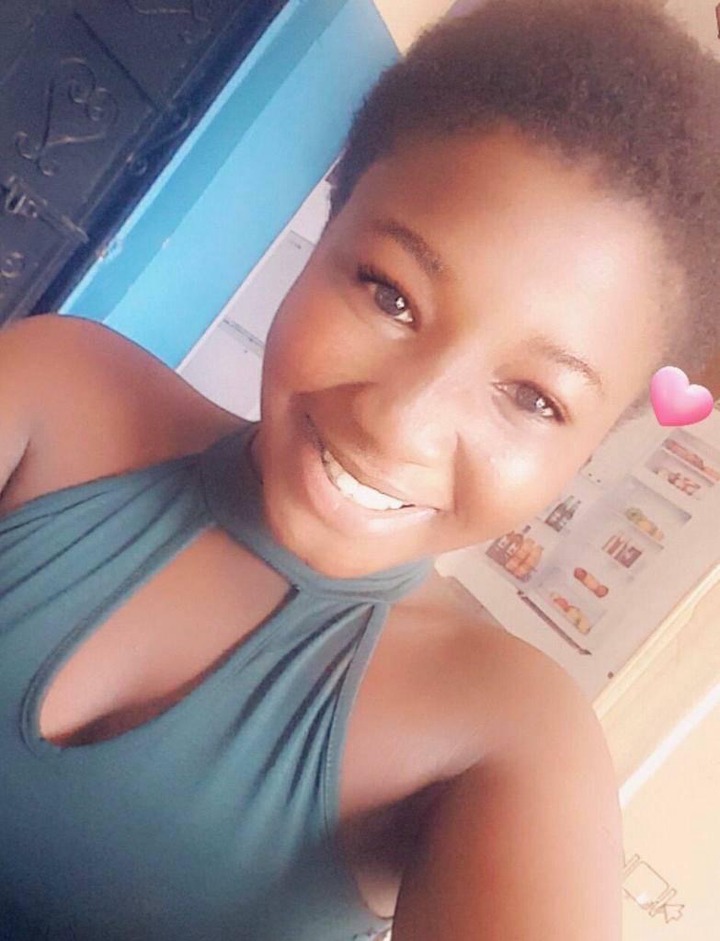 This news went very viral and is still making waves that her boyfriend allegedly used her for money rituals.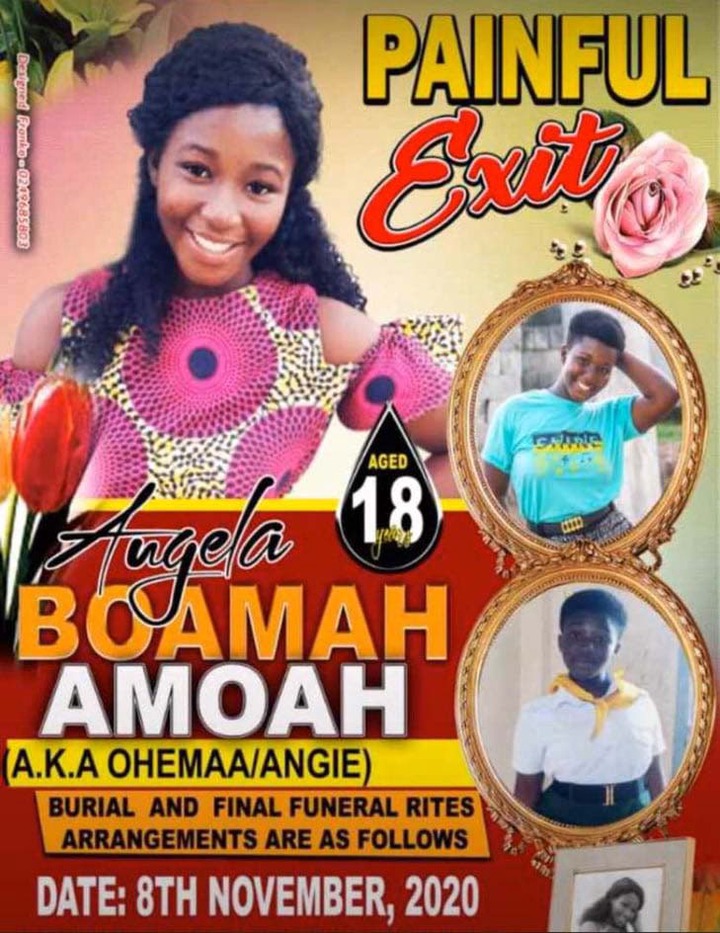 According to close sources, the late Angela Boamah's boyfriend is a very young guy but has already made it in life like an adult. Her boyfriend has been providing all her needs and have make sure that Angela enjoy life to the fullest until she feel ill on way back in January.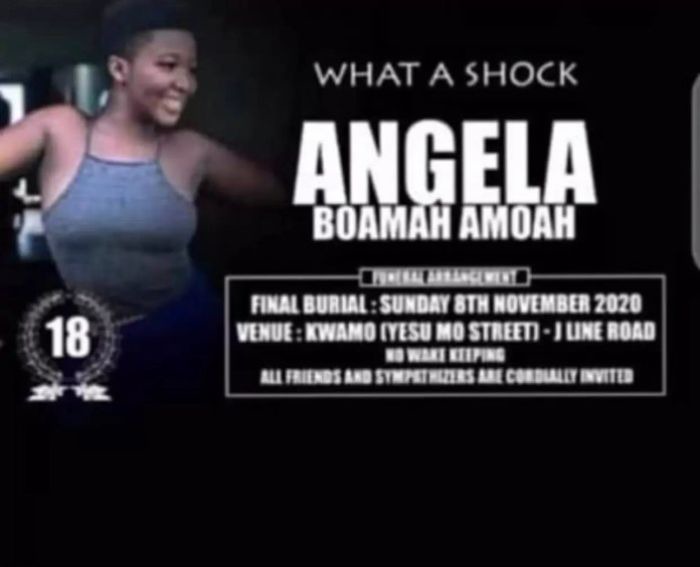 A very tight friend of Angela after she died came out with a voice note that, the alleged scammer of Angela, used Angela Boamah as a sacrifice after having an affair with her. A video of Angela went rounds sighted screaming in pains in her latter days to her demise.
Meanwhile, the family of the late Angela Boamah has come out to send a disclaimer to the people who has been misled by the news going round that Angela was used for money rituals as she was tagged Slay Queen which has been debunked to redeem her image.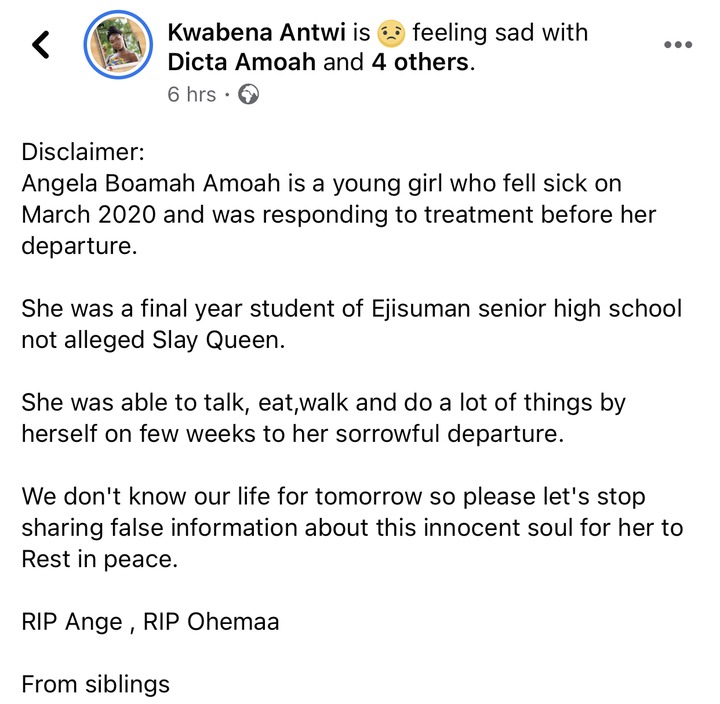 The disclaimer stated;
"Angela Boamah is a young girl who fell sick on March 2020 and was responding to treatment".
"She was a final year student of Ejisuman Senior High School not alleged Slay Queen"
"She was able to talk, walk, eat and do a lot of things by herself few days to her sorrowful departure"
"We don't know our life for tomorrow so please let's stop sharing false information about this innocent soul to Rest In Peace"
#RIP Ohemaa #RIP Angela