The Ghana police is one that works diligently in tragic moments like this when the nation has been coiled up in fear and panic due to unwarranted people who have decided to steal the peace of the country.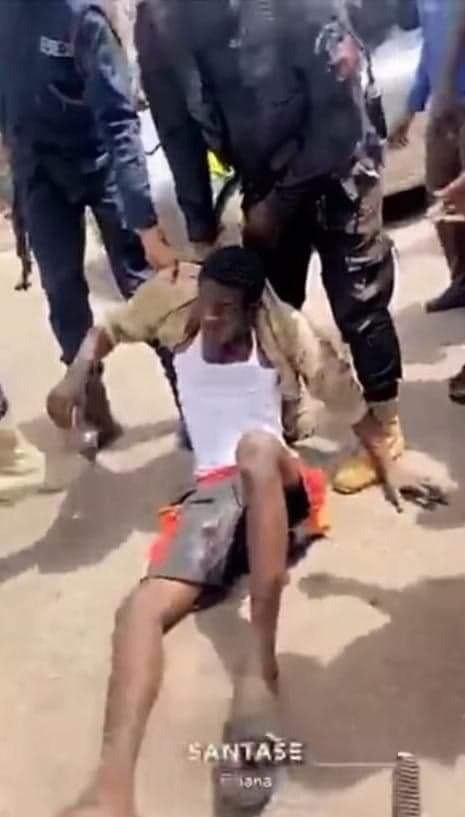 Yesterday, the was a viral video of armed robbers at Alaba Marke in Kumasi, the Ashanti Region of Ghana.
The Ghana police service has once again shown their competency by arresting the criminals who took part in the bloody attack in Alaba, Kumasi.
A video that has surfaced shows police moving one of the suspects into their van.
This is a great news and this will boost Ghanaians confidence to put some trust in the police for working assiduously an immediately on this case.