Don't be moved by what you see on social media especially those so called Slay Queens because, all those flashy lifestyle they live on social media are all fake! Deep down, they are really struggling in life, they hardly get a three square meal daily. So you should take note of that.
A number of Ghanaian slay queens are captured in a viral video as they almost threw blows at each other over tea and bread in their home.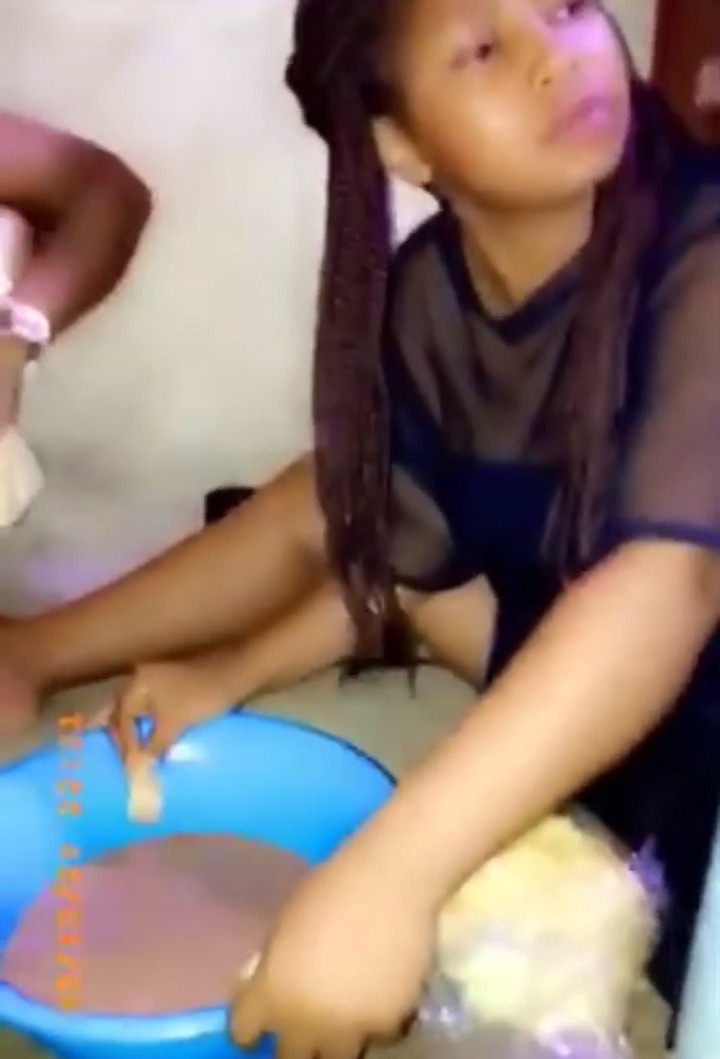 The said video is really hilarious but on the more serious note, it's equally bad seeing these beautiful ladies who could be doing something meaningful with their lives exchanging words over tea in a bowl on how it should be shared among themselves.
One of the ladies who from the look of things is their leader was seen with the bowl of tea directing the other what to do and what not to do in an aggressive manner.
In the said video, one could hear on of them who was taking the video laughing out loud as she says she will even urinate on herself due to how she couldn't control herself.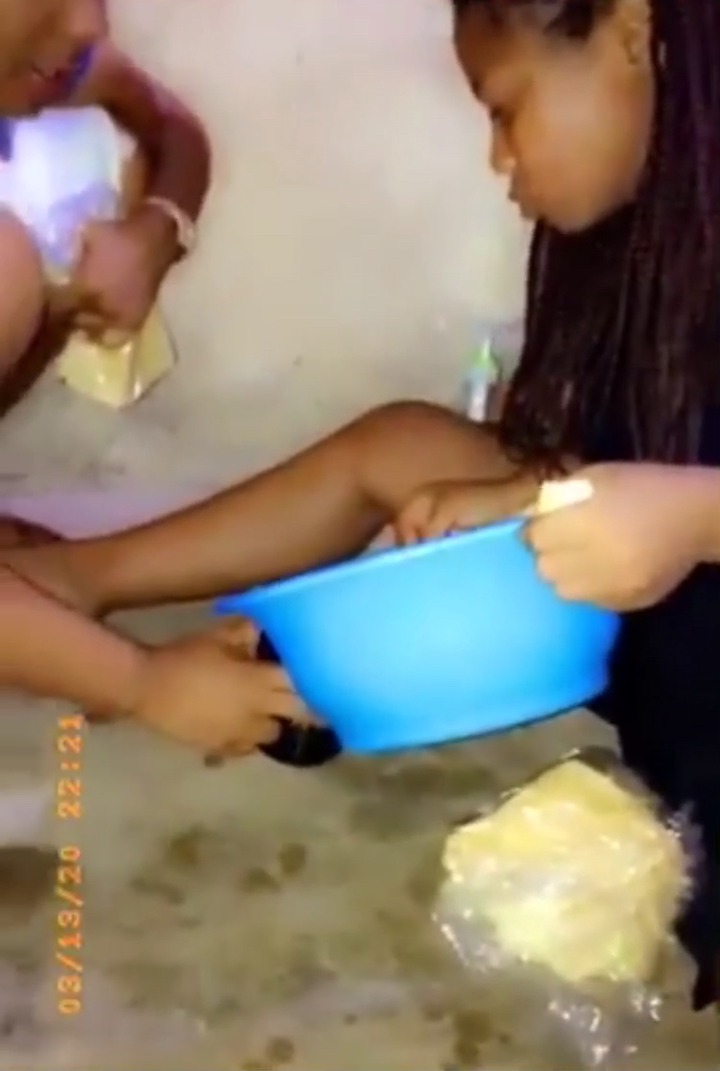 It is not clear yet where the hilarious incident occurred and how they got the tea in the bowl but we hope a pray things work out for their good looking at the way they were fighting of the tea and bread.
Watch video below