Recently, the crime wave in Ghana keeps on increasing especially with the likes of Armed Robbers and normal unarmed thieves who get into peoples how by their professionalism to steal.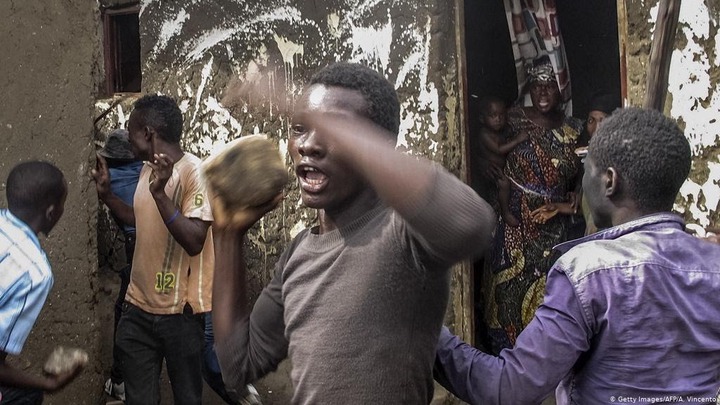 In usual times, petty thieves are stoned, burglars are beaten to death or lynched which is also known as the MOB, instant justice. In most part of the country, citizens administer Justice because they have little trust in the Police and sometimes to it is due to the uncontrollable anger of the person or people who have once been stolen.
For instance, let's assume that someone has worked really hard for about a year to buy an IPhone 12 and an anonymous thief from no where steals it within a minute, imagine the pain the buyer may go through after it's get stolen, indeed he may try to get rid of the thief if he finally get hold of him due to anger.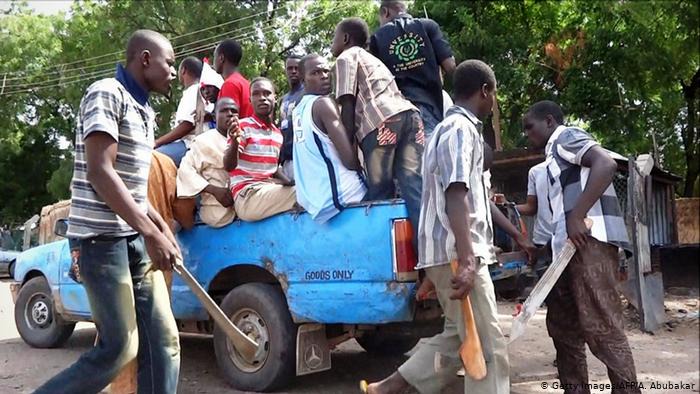 Meanwhile, a thief has been busted this morning at Accra Alajo after he was able to penetrate through a louvre blades window as he got hold of a laptop and and external hard disk in the room whiles the owner in the house was taking his bath.
So as he was trying to get his way back out to escape with the stolen items, he was spotted by some neighbors from afar and was grabbed. This called for the people around the occurrence to gather and lynch him but didn't get rid of him as it's normally done in such circumstances fortunately for him.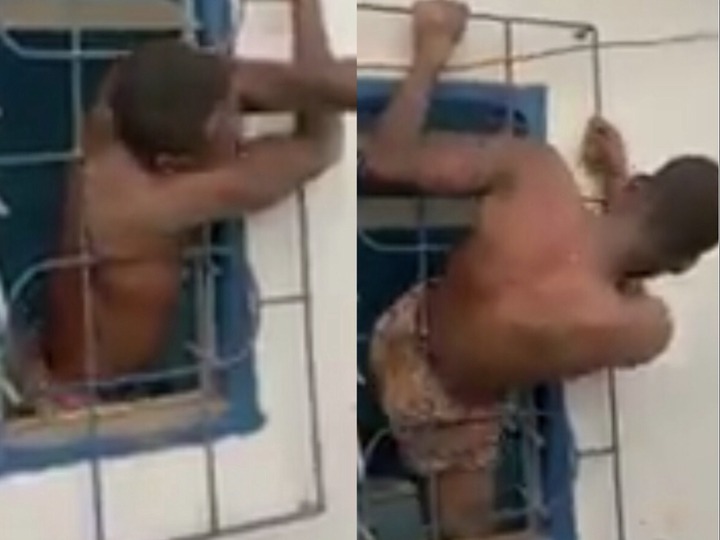 But was then forced to demonstrate exactly how he was able to penetrate through the louvre blades to steal. Hesitantly, he took his time to remove the louvre one by one and tactically entered through the window in a professional act.
Check out some Photos of his demonstrations below,