A video circulating online has it that, the former Junior Pastor of the Founder and Leader of the Glorious Waves Ministry International popularly known as Badu Kobi has been arrested by Police BNI after allegedly stealing a mobile Phone in a Chop Bar where he went to have his lunch.
Osofo Appiah is known for his controversies with after he was once caught in bed with a married woman on November 20, 2018. Prophet Badu Kobi then sacked him as a junior Pastor for disgracing his ministry.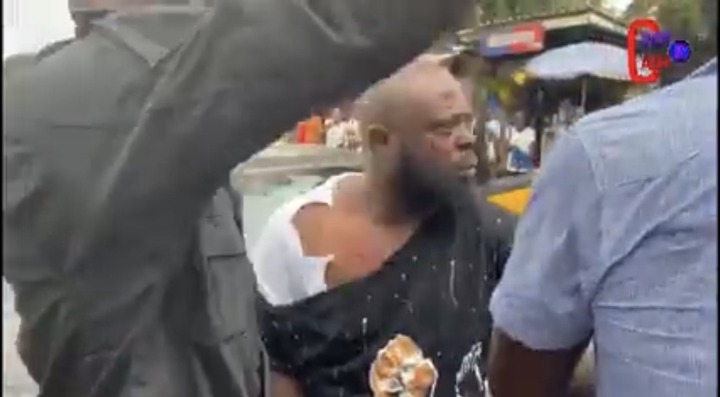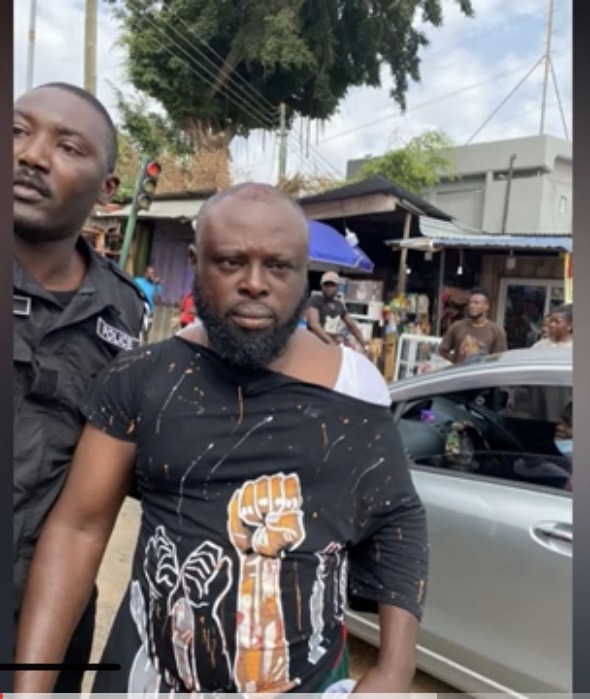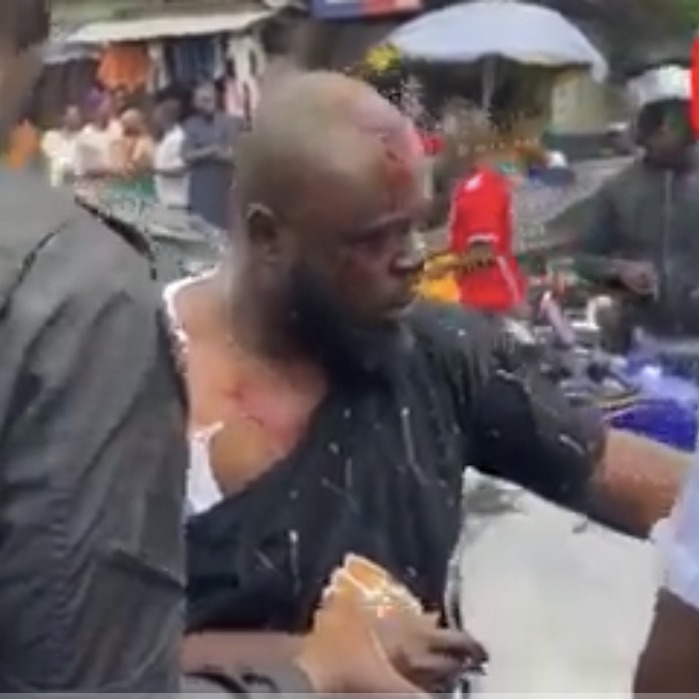 In a video circulating sighted on Pinax TV and Cindy Cash TV, Osofo Appiah was seen manhandled by some group of men in the Darkuman township after he was allegedly busted for stealing an iPhone 8+. The people in the video confirmed.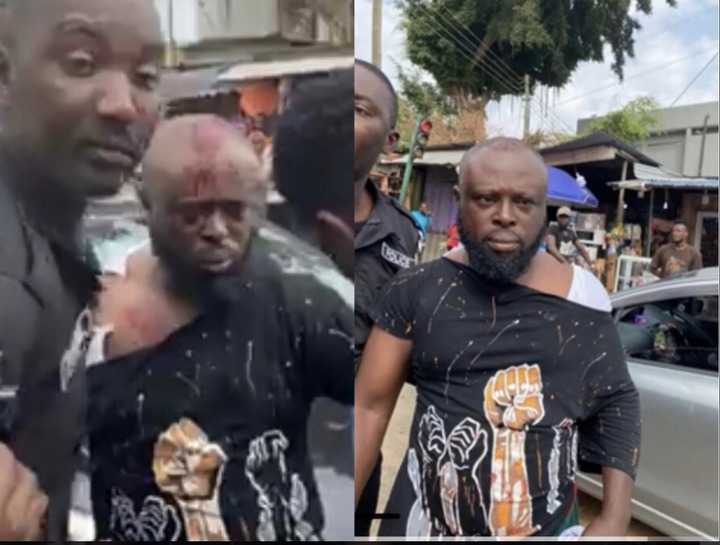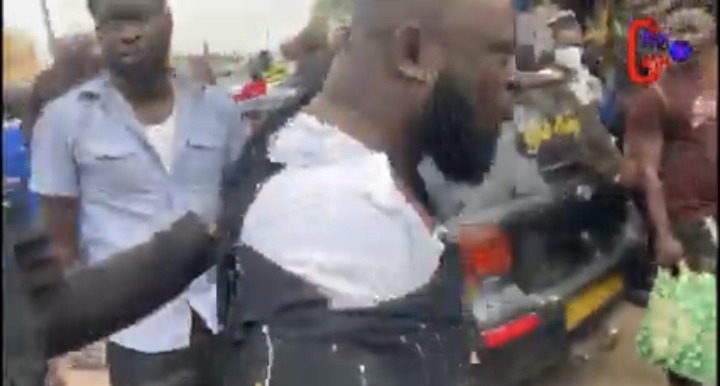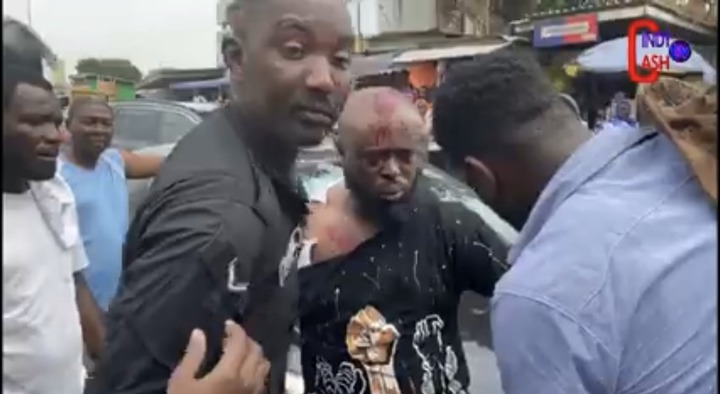 Osofo Appiah has been picked up by a Police Officer to the Darkuman Police Station to put down his statement. Before the Police Officer came to his aid, he was being beaten by the aggressive people around him. You could see wounds on his face.
Osofo Appiah was still proving innocence despite the heavy tension on him as he was wounded on his head by the people around him after the attack.
Watch the video below;