As it is left with only 32-days to the December 7th Polls, all Political Parties who has been nominated in the 2020 Election are eagerly campaigning hard ahead of the Elections.
It can never be possible to guarantee a specific Political Party will to be victorious in the 2020 Elections but in Ghana, but their efforts will tell.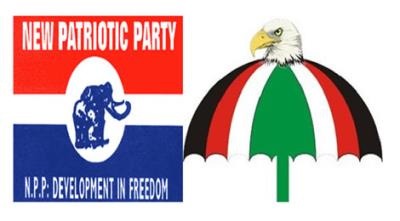 The biggest giant Parties when it comes to Election are the New Patriotic Party (NPP) and the National Democratic Congress (NDC) so the probability of these Parties winning is very high.
The National Democratic Congress (NDC) and the New Patriotic Party (NPP) has been Parties in office after the Convention Peoples Party hit the rock.
President Akufo-Addo and John Dramami Mahama off late has been visiting various Paramount Chiefs in the various regions to seek for their advice, support and also ask for their needs and wants.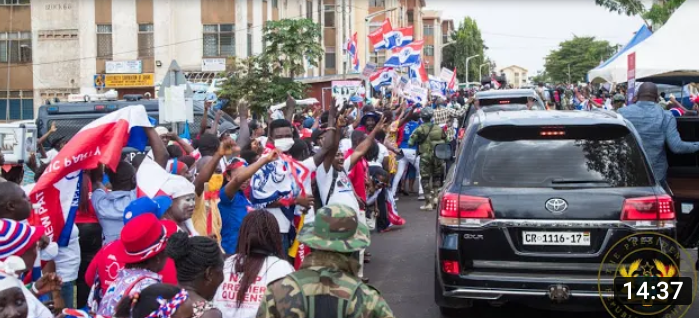 President Akufo-Addo visited the Paramount Chief of Fomena-Adansi to commission 450 bed capacity Boys Dormitory Block at Fomena TI. Ahmedyya Senior High School.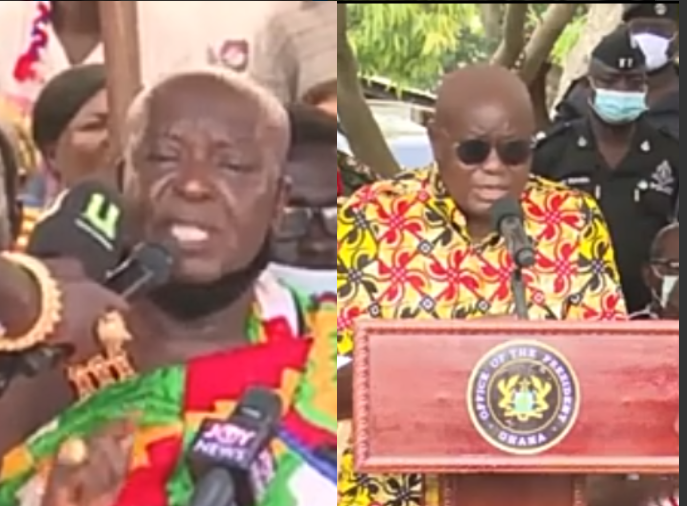 Upon his visit, Nana Opoku Agyemang II commended President Nana Addo Dankwa Akufo-Addo for his massive progress he have impacted in the Educational sector with likes of infrastructures and the Free SHS Policy. He then urged Akufo-Addo to go and discuss this with his government.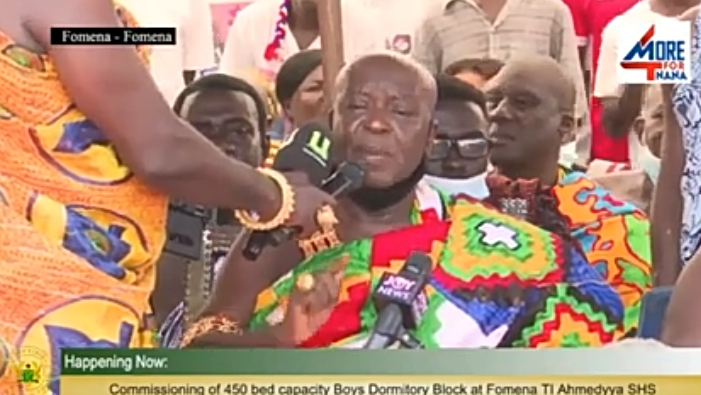 He stated; "I am very pleased and delighted with the good works you've done in Ghana even in just your first term in office is marvelous and I must commend you for that. I wish you came in office since 2008 but it was rather unfortunate".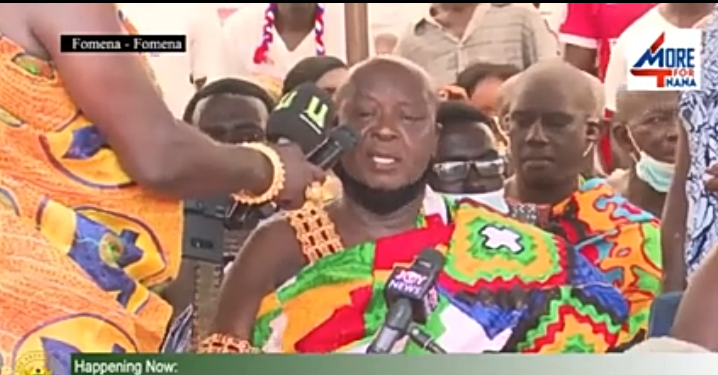 "But one thing that is really disappointing in the Fomena township is that, the Assembly members, It's Coordinators and even the Member of Parliament is not helping the development in our communities and it is destroying the good name of the New Patriotic Party here regardless of here being a strong hold"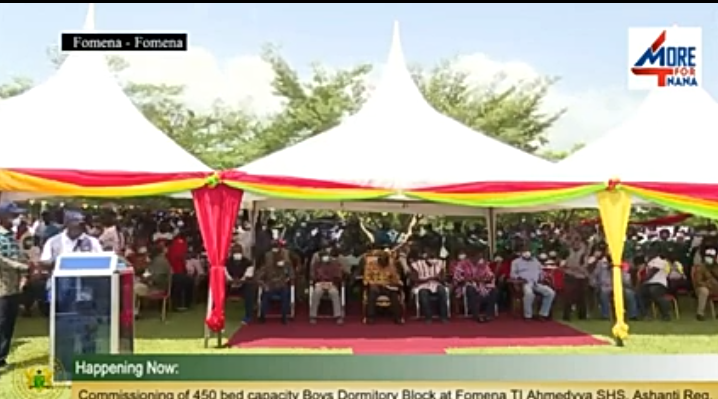 "I am pleading with you to initiate the casting of votes to select Primaries and Assembly members general for every native to choose his or her preferred candidate because most of the Primaries don't seem to be genuine enough"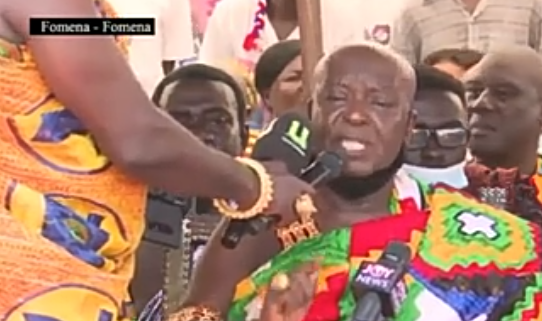 "Try to discuss this with your people in other to initiate this because it's very helpful in America, they vote generally in every single Election" He stated.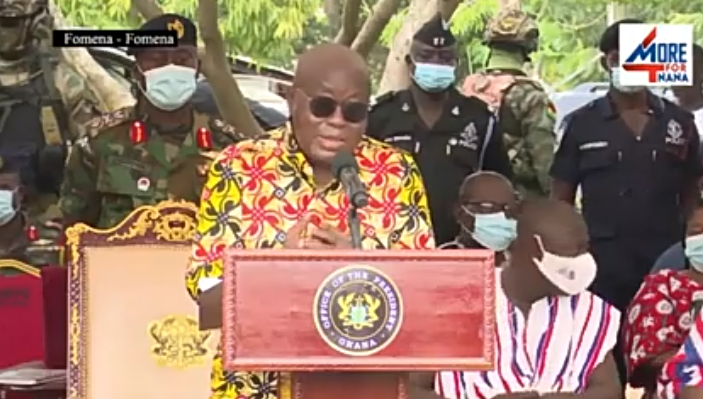 President Akufo-Addo in his speech vowed to take Nana Opoku Agyemang II plea into consideration and discuss to see if it can be tolerated.
Watch the video below;