The American election started on Tuesday and its gradually coming to an end as clearly all statistics and numbers shows Joe Biden has taken the lead with a tremendous gap ahead of his opponent Donald Trump.
New figures coming in shows he's won two of the hottest states and he's almost yet to hit the mark of victory with 270 electoral college vote.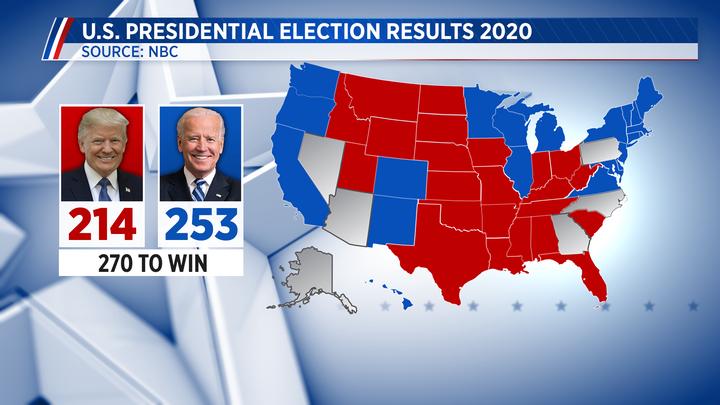 This victory has come as a shock to Donald Trump and his people, Donald Trump yesterday made a statement about the election results being rigged and he calls it fraud and will head to the Supreme court over the results.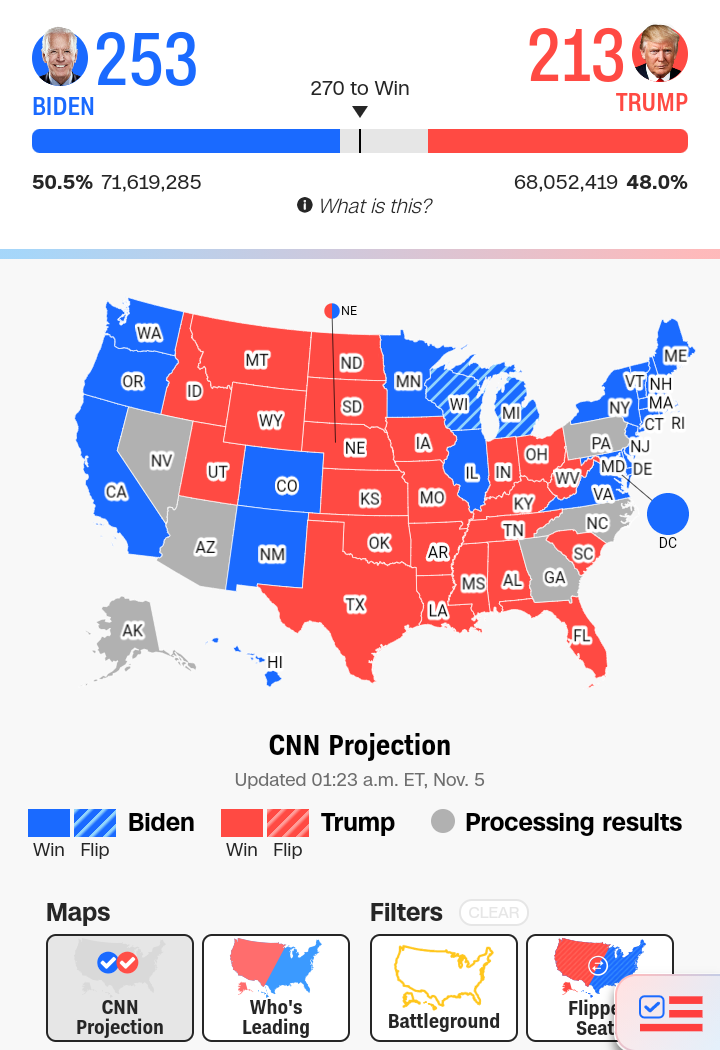 But in Ghana we are also in our election season and there is a history between the American Politics and Ghana Politics, the two major parties in America are Democratic and Republicans and the history is that anytime a candidate from the Republican wins an election in Ghana a candidate of the NPP also wins presidential election, and when a Democratic wins an election then in Ghana the NDC also win the election.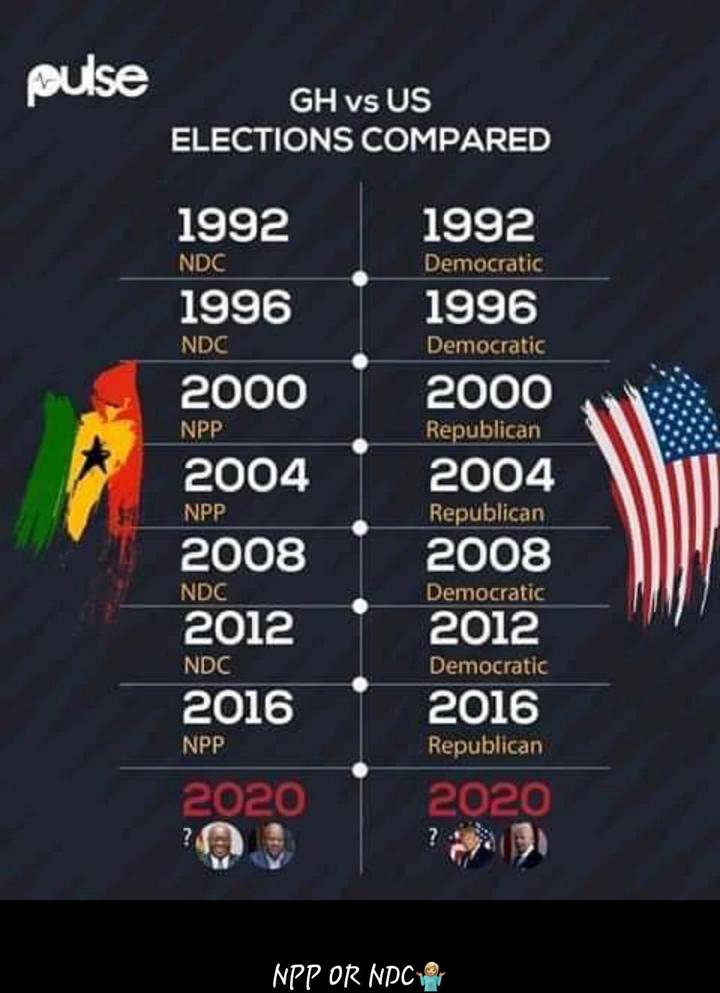 This history has been repeating itself back to back over the years under election calendar and this time round as voting is going in favor on the Democrat candidate Joe Biden some of the NDC people are happy and jubilating as they believe history will repeat itself, linking the Joe Biden win to John Dramani Mahama wining the 2020 elections.
Will History repeat itself ?