Following the long term feud between two loud Ghanaians – Kumawood actress Tracey Boakye and member of parliament for Assin Central Kennedy Ohene Agyapong, a lot of people have jump to the defense of Kennedy to attack Tracey Boakye making it look like, Tracey Boakye started the feud with Kennedy Agyapong when that is not the case.
Earlier a supposed daughter of Kennedy Agyapong attack Tracey as she blasts her 'beyond control' for insulting Kennedy Agyapong when he mentioned her name in his campaign. Another guy who is said to be the son of Kennedy also recorded a video of himself insulting Tracey.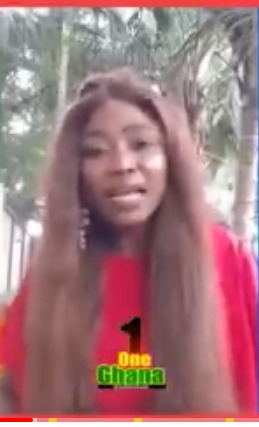 Another video has been trending on social media and it sees Tracey Boakye's best friend turn enemy, Joyce Boakye revealing some dirty secrets behind Tracey's attack on Kennedy Agyapong as she blast her as well.
According to the Kumawood actress, Joyce Boakye, Her then friend is attacking Kennedy Agyapong because he has been hired by a big man to attack Kennedy Agyapong and not because Kennedy mentioned her name during his campaign in Kumasi.
Joyce Boakye added that following some secret Tracey know about the man who hired him to attack Kennedy, he will kill him and Ghanaians will accuse Kennedy Agyapong for being behind the death of Tracey Boakye so she should be careful of what she is doing now.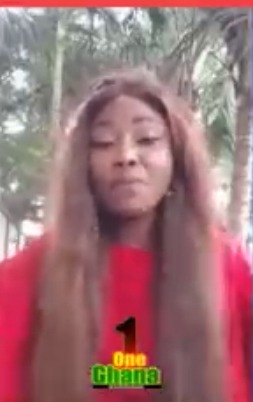 Joyce didn't do the video to reveal the secret behind Tracey's attack on Kennedy but also blast her 'well well' as she body shame Tracey calling her a lotto kiosk body shape. She also alleged that, Tracey Boakye had a very bad odor and that she should go and thank the person who gave her medicine to treat it making it possible for a big man in flagstaff house to enter her.
She referred to Tracey as a 'tutu line' girl who have no shame of the life she's living and further cleared the air that, the 'PapaNo' is not former president John Dramani Mahama because he will not stoop too low to go for a stinky girl like Tracey Boakye.
Watch the video below
Tracey Boakye and Joyce Boakye ended their long term friendship after Joyce accused Tracey of being behind her broken marriage.
According to Joyce Boakye, Tracey stabbed her at the back by lying to her husband following a movie they shot a year ago.
Joyce stated that her husband became furious after she played a role which had a s£x scene.
After trying all that she can to explain things to her husband, she put her trust in Tracey to confirm what really transpired on the set to her husband.
But after Tracey agreed to do so, she allegedly told the husband a different thing—and that led to their divorce reason why they are no more friends.