The late Highlife Musician widely known Kofi Boakye Yiadom known with the stage name as Kofi B will finally be going today after after 10-months of his demise.
He died on the 2nd of February 2020 after suffering from a heart attack prior to performing at a concert in Cape Coast on February 2nd after going unconscious on stage.
Kofi B was pronounced dead at midnight upon his arrival at the hospital at midnight February 3rd.
The 45-year old late highlife legend final funeral rites is currently ongoing at Ashanti Akyem Agogo at the Presbyterian Park. The mortal remains of Kofi B of the late Highlife Musician has finally been laid to rest as tears flow from mourners.
Kofi B will forever be remembered as one of the very best high life artist who died at the peak of his career where he was still under his prime. He was known for songs such as "Bantama Kofi Boakye" and "Koforidua Flower" and many more.
He Will finally be going to his maker today after 10 good months of his sudden death. It's really disheartening and depressing for the family of Kofi B to lose such a breadwinner and celebrity but God knows best.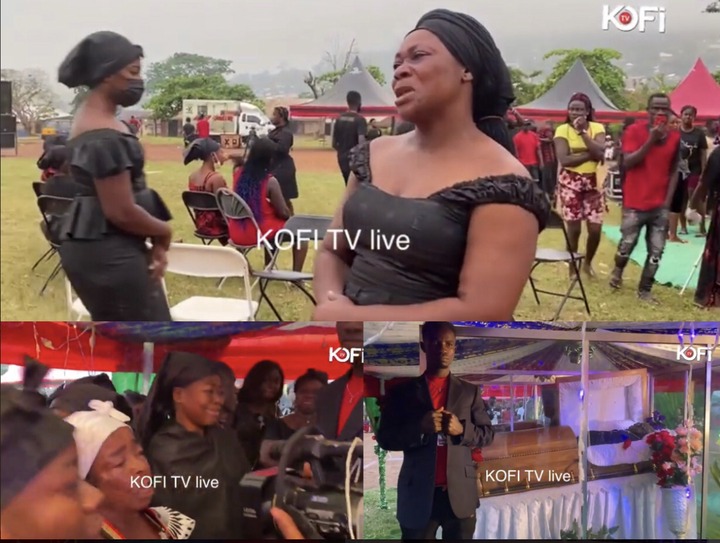 Have a look at some Photos below;