Since Ghana is gradually getting closer to this year's general elections, a lot of political programs are been held to campaign ahead of the elections.
However, US's presidential elections has come to an end and the president-elect Joe Biden defeated incumbent Donald Trump. A lot of people have taken to social media to congratulate him.
Ever since the victory of Joe Biden, photos of him jubilating over his victory has been trading on social media. Amidst all these, one photo that keeps circulating due to some controversy around it on social media is a photo of Joe Biden signaling the number 'Two' with his fingers.
As we all know that, for some years now whenever The Democrat In US wins an Election, The NDC In Ghana will also win the next election as a result some Ghanaians are looking forward to see the NDC win this year's elections to maintain the norm.
However, on the ballot paper for this year's elections, number two is John Mahama's position.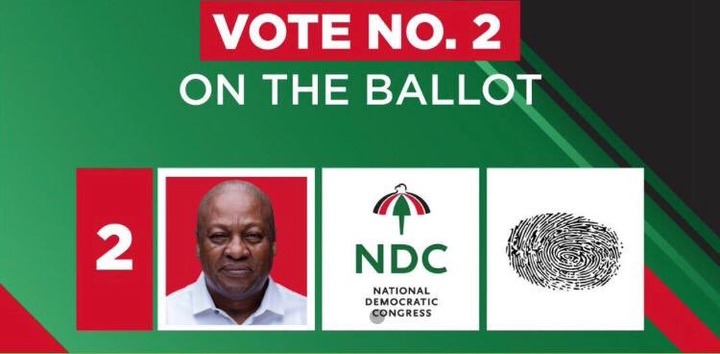 Following the number two sign made by Joe Biden with his finger and the position of John Mahama on the ballot paper, some social media users are of the view that Joe Biden might be asking Ghanaians to vote for John Mahama to be the next president of the country.
Some also believe that it was just a mere photo with no intention behind it.
Take a look at the photo below and tell me hat you also think about the photo by leaving your view at the comment section below