There's is nothing heartbreaking than seeing a person take advantage of other people just because they are in need of help. We cannot but agree that we have heard many cases where bosses try to take advantage of their workers, employers try to take advantage of job seekers, landlords try to take advantage of their tenants, and many more.
A verified news outlet @Naija_NGR has come out to reveal what I call a shocking chat between a landlord and a lady who couldn't pay up her rent fee. The whatsapp chat showed what the landlord asked the lady to do just because she didn't have her complete rent fee.
See the details of the chat below: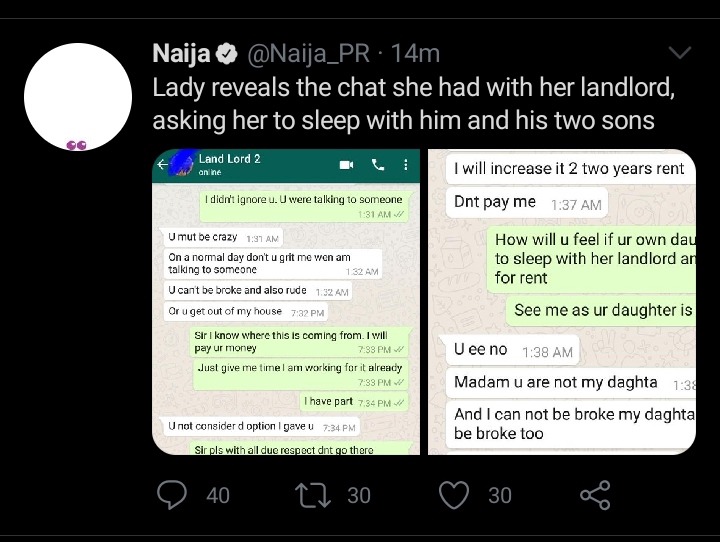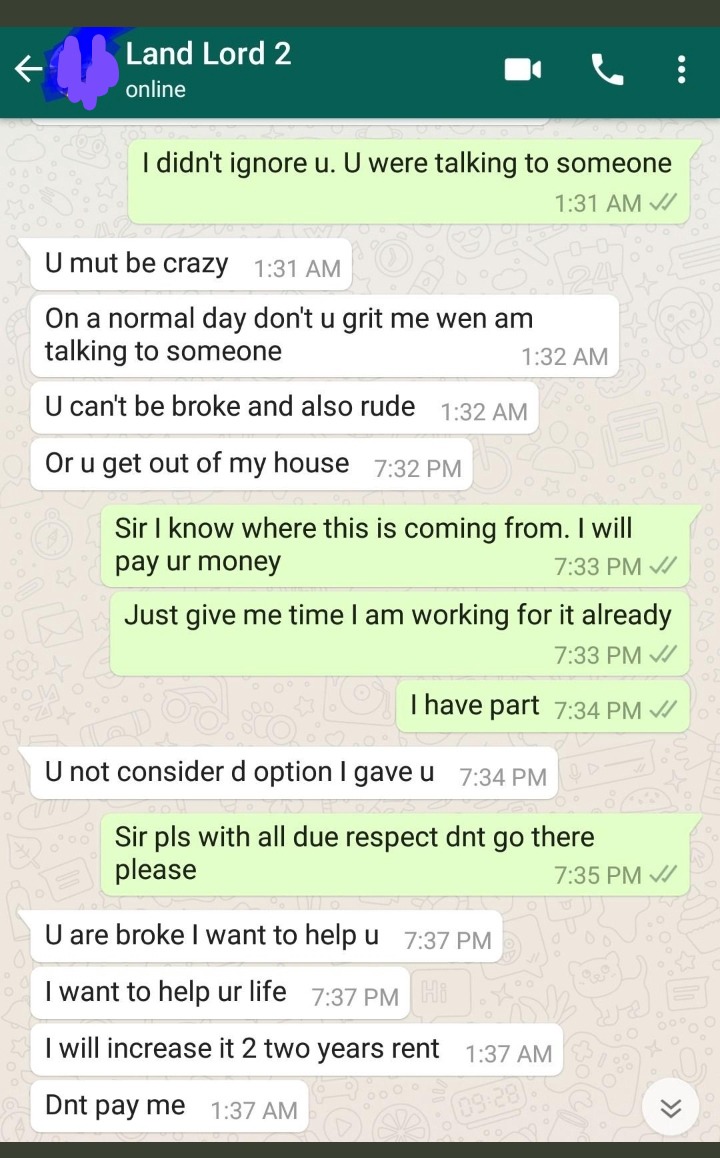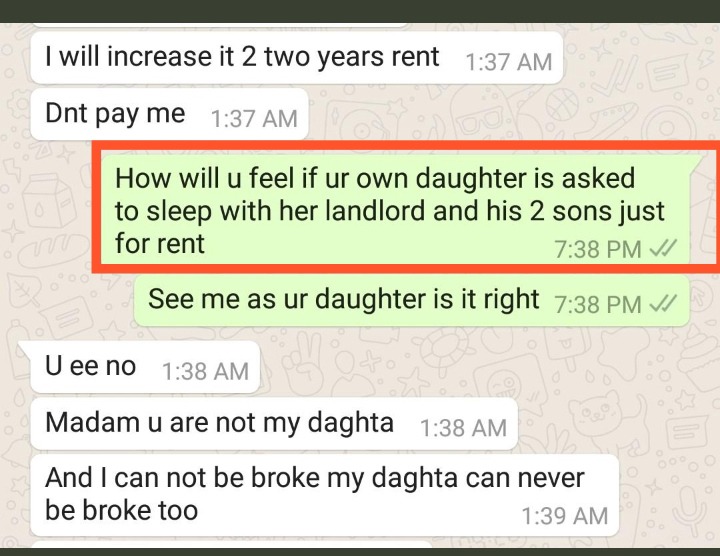 From the chat, it's very sad that the landlord didn't just abuse her, he harrased her.