The countdown to the general election in Ghana is getting closer and closer.
Political endorsement is good in some way but when looking at the larger picture, endorsing a political party publicly can do you more harm than good. For instance,you publicly endorsing the NPP in Volta region can turn the people against you which can affect your chances of getting to the next stage in life.
One Ghanaian veteran artiste whose endorsement came as a shock to many Ghanaians is the CEO of High Grade Family,Samini Dagaati. Earlier today,Samini took to his Twitter page to join the trend of the NPP. He wrote,"4 more 4 Nana".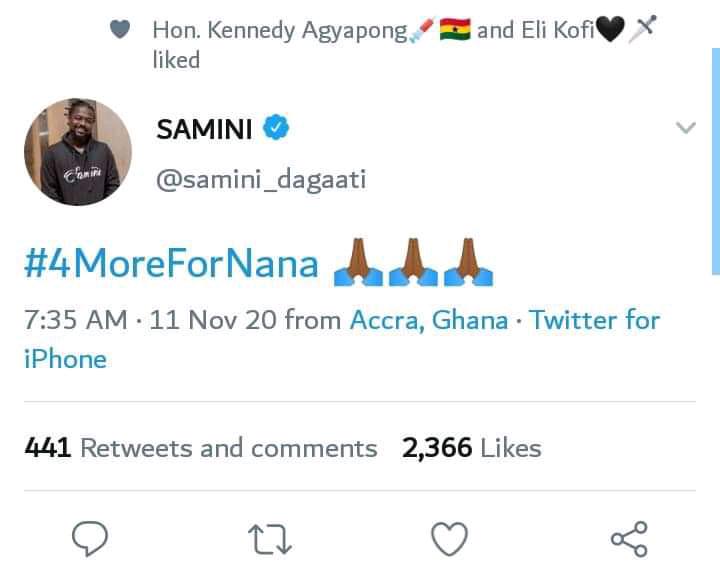 Many of the fans congratulated him and we're cool on the tweet. But those from the NDC were not happy with that tweet. This how they commented afterwards.