The former President of Ghana and Founder of the National Democratic Congress (NDC), Jerry John Rawlings has reported dead after suffering from a short illness which hasn't been officially disclosed to the Public now.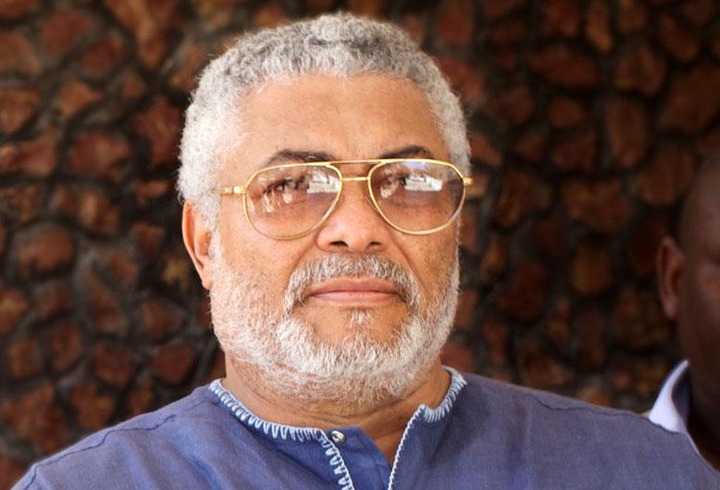 The late Jerry John Rawlings just buried his beloved mother on the 31st of October, 2020 at Keta after a successful state burial ceremony. John Rawlings demise is undoubtedly the shocking news to ever hit Ghana in this very year.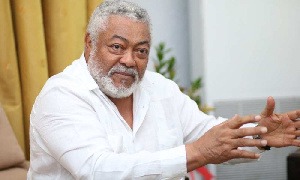 The National Democratic Congress (NDC) has suffered a major blow next to the late Atta Mills death due to how such a dignified and Influential figure in the Party to fall in such a latter days ahead of the Election.
Jerry John Rawlings's demise has put the nation into a state of shock due to how the masses didn't heard of him falling ill by this one came as a big stun to the Public.
The last moments Jerry John Rawlings was seen on Camera was at his Mother's one week celebration, Burial Ceremony and and his Burial at Keta. It's indeed sad for such a big tree to fall in such an unexpected way but God knows best.
May his gentle soul rest in peace.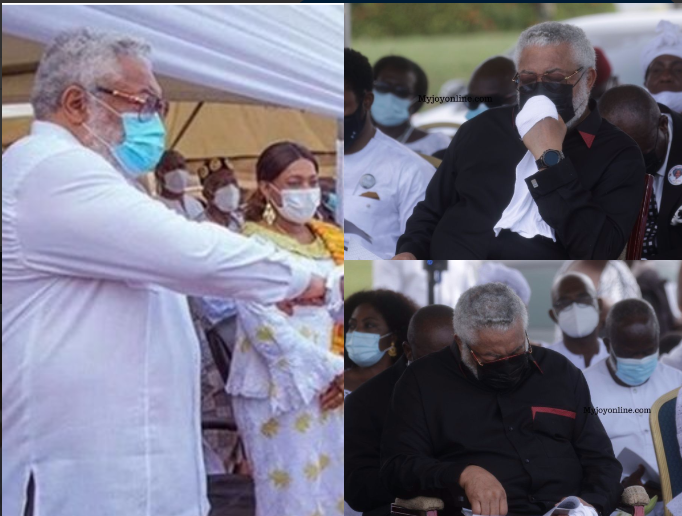 Check out some Photos of his last moments;