The Presidential candidate for the National Democratic Congress (NDC), John Dramani Mahama has been very good in his Presidential ambition in recent times with how he has been consistent in his campaign tours from region to region.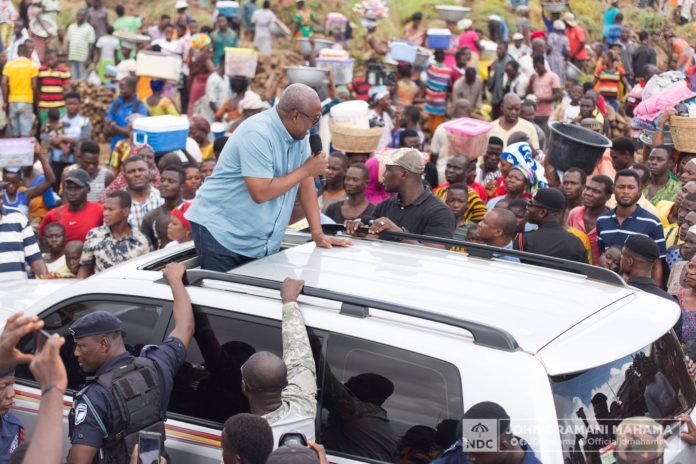 John Dramani is very optimistic over getting back to power in this year's Election after losing the 2016 Election after just 1-term in office.
Both President Nana Akufo-Addo and John Dramani Mahama has been very busy with their campaign tours as it's less than a month for the much anticipated General Election to come on.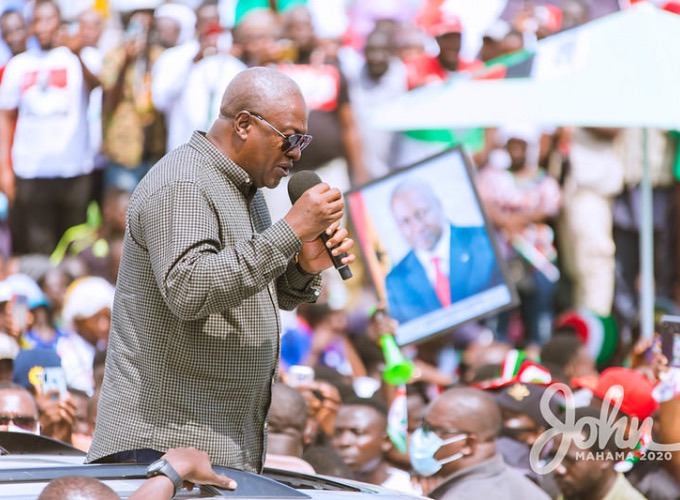 John Dramani Mahama last two days was in the Eastern Region of Ghana, Koforidua but has finally ended his Eastern Regional tour.
John Dramani Mahama is currently embarking on his campaign tour at the Ashanti Region of Ghana after his arrival yesterday. He was able to meet the Asantehene today, Otumfour Osei Tutu II to pay his courtesy call.
Otumfour was able to interact with John Mahama after his visit to the Mahyia Palace today with his words of motivation, advise and support ahead of the 2020 Election.
In Otumfour's speech as he was encouraging and advising John Dramani Mahama upon his visit, he made a statement of him not having the Power to make him a leader despite his support but only the Almighty God can bring him back to Power once again if it is meant to.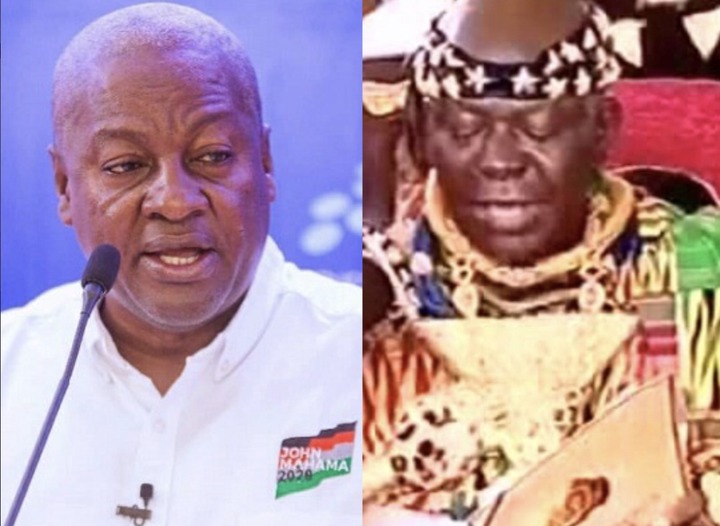 According to Nana Osei Tutu II, he have no power to make John Mahama a President of Ghana neither than any other man but only the Almighty God can choose who he thinks can lead the nation to the pinnacle.
Otumfour then urged John Dramani Mahama to look up to God and pray hard for God to intervene in the battle becaue indeed the battle is the lord's so he should depend on him.
"With God all things are possible" He added