The Flagbearer of the National Democratic Congress, John Dramani Mahama has been very influential and hardworking in this latter months to the General Election. He haven't been very busy lately going on campaign tours across regions.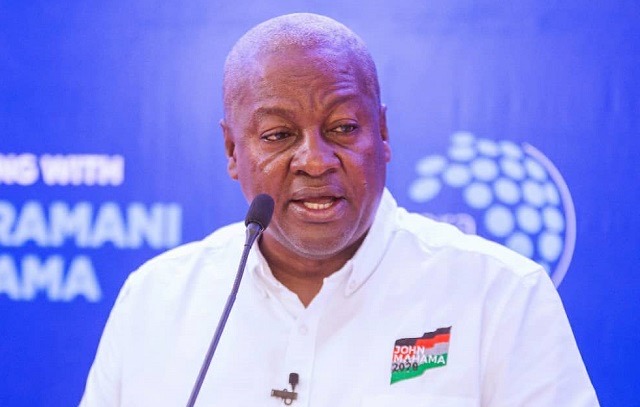 Regardless of his shocking defeat in the 2016 Polls he has been very optimistic to come back to Power in this 2020 Election to complete the uncompleted work he left behind in 2016.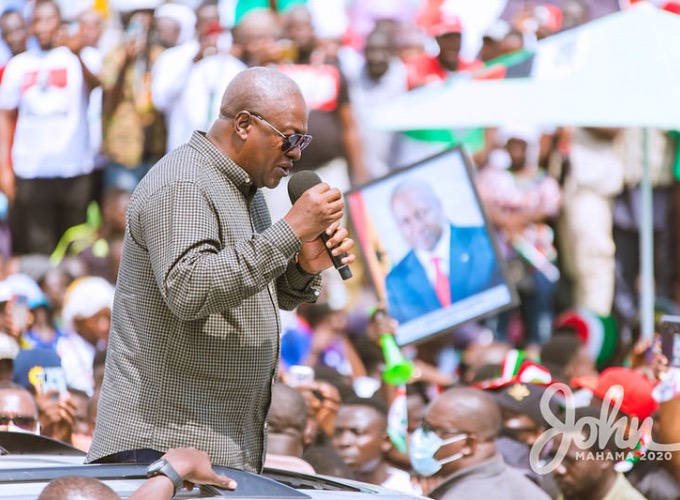 The New Patriotic Party the NDC's biggest rival are also putting in much efforts to retain power. President Nana Addo Dankwa Akufo-Addo likewise also have been been very busy with his campaign tours across regions but it's up to Ghanaians to choose who they think can lead the country in 2021 to 2024.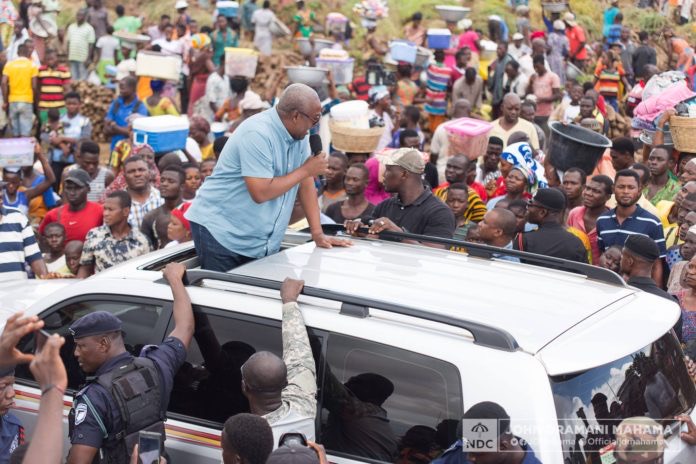 Meanwhile, John Mahama is currently embarking on a 3-day tour in Ashanti Region of Ghana, Kumasi after his tour in the Bono region. Massive crowd mobbed him as he landed at Abesewa in the Ashanti Region.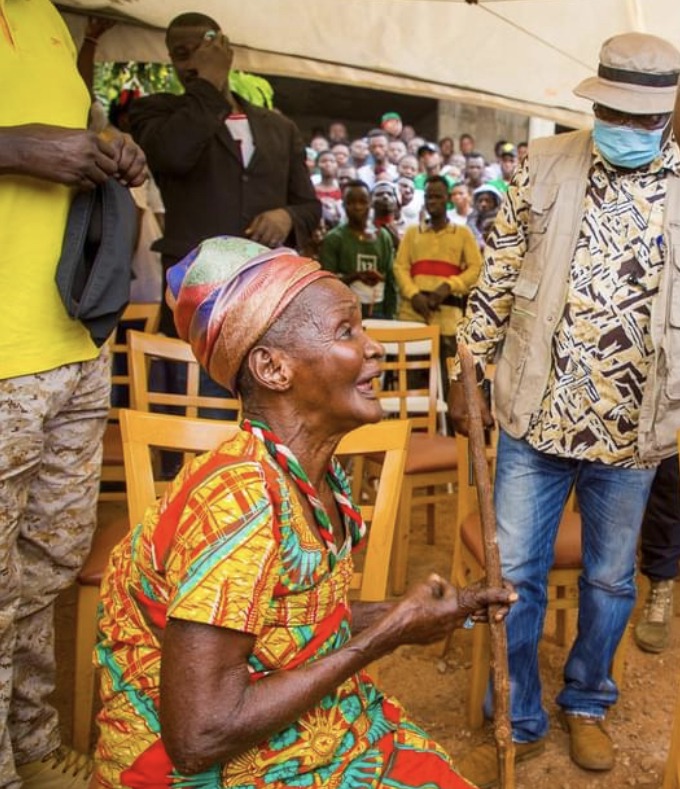 He was able to meet a die hard supporter of him who was trying all means to meet John Mahama as she was in crowd. The old woman fortunately was able to meet what the man she have been craving to see.
John Mahama Postes with the caption;
"She found her way through the crowd at Abesewa in an attempt to catch a clear glimpse of me. She's my JM Heroine"
#AllGhanaiansMatter
#JMandJane2020
#NDCmanifesto
John Mahama has tagged this die hard supporter of him as a heroine after he was able to meet him face to face and interact with him. This will be an unforgettable experience for this lady for the rest of her life for meeting the former President of Ghana, John Dramani Mahama.