A young man on popular social media platforms Facebook and Twitter with handles @JKNjenga( Mwalimu Joshua Njenga), has rated average President Akuffo Addo's statement about the death of Jerry John Rawlings.
The president yesterday released an official statement announcing the steps government has taken to give Jerry John Rawlings a befitting burial.
The statement signed by the President among other things declared a seven days national mourning to the honor of the former president.
According to Mwalimu Joshua, the president's six-paragraph statement contained many errors and marked him five out of ten.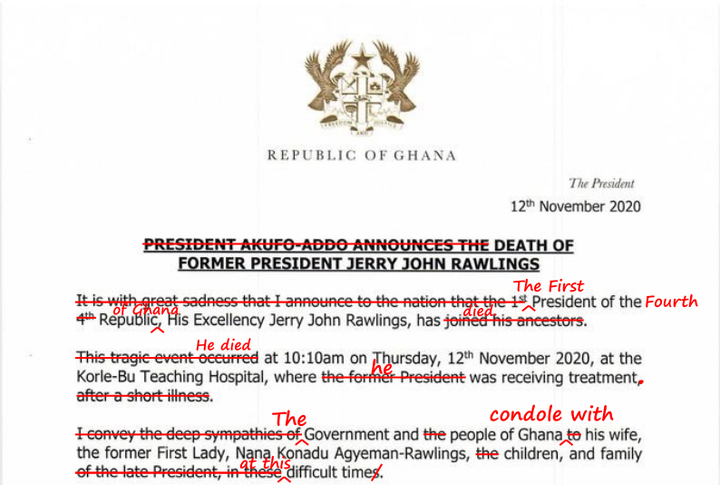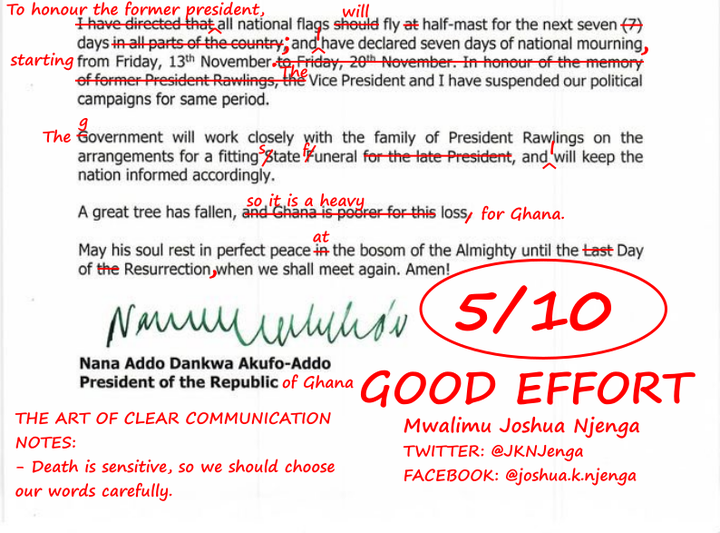 His conclusive remarks were that death is a very sensitive matter for which words must be chosen carefully.