The Former President of the Republic of Ghana and the Founder of the National Democratic Congress (NDC) widely known as Flight Lieutenant Jerry John Rawlings was pronounced dead on the 12th of November 2020 after suffering from a short illness which got rid of him. He died at the Korle Bu Teaching hospital after failing to respond to treatment.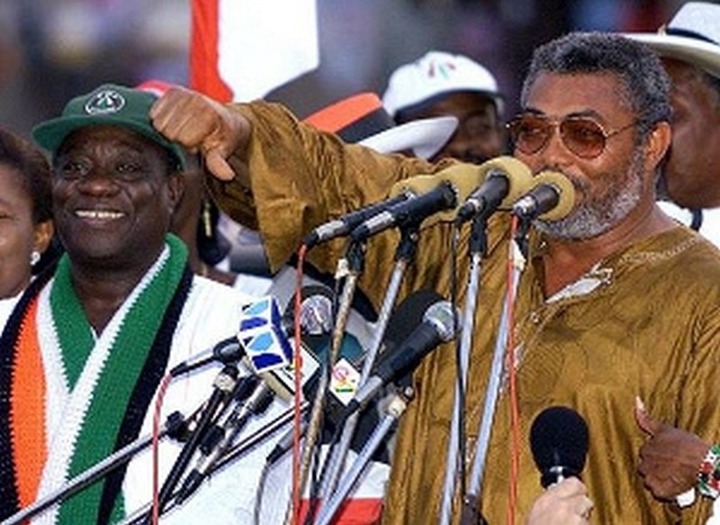 His excellency Jerry John Rawlings's premature demise has put nation into a state of mourn for one week as the President demanded due to how great he was to the nation. Jerry John Rawlings can be compared with some past leaders such as, Kotoka, Kwame Nkrumah, J.A Busia, Edward Akufo-Addo and other great leaders in the history of Ghana.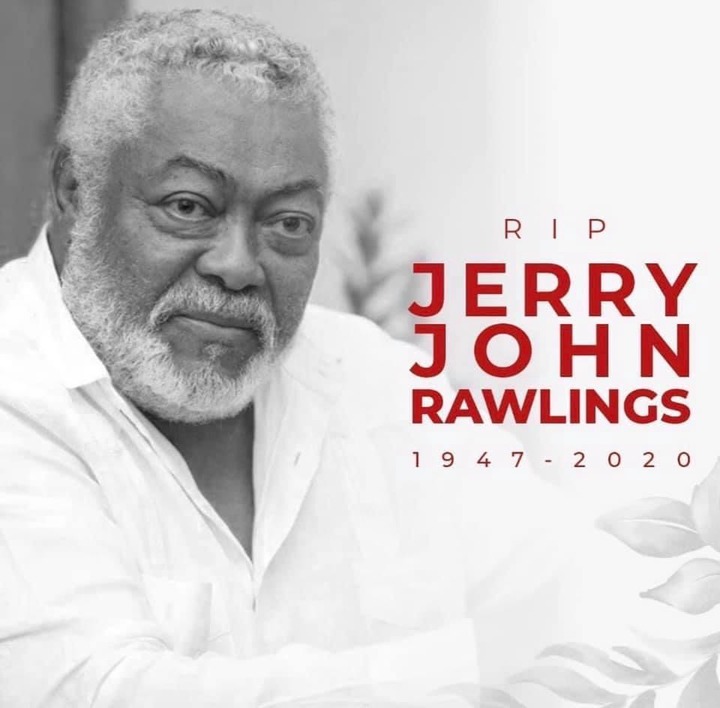 He was the only President who ruled Ghana for over 10-years (18) before and after the Coup d'état ruling. He the introduced the Democratic leadership making Ghana to advance from the autocratic ruling to give every citizen to have the mandate to express his or her views freely to help build a better Ghana.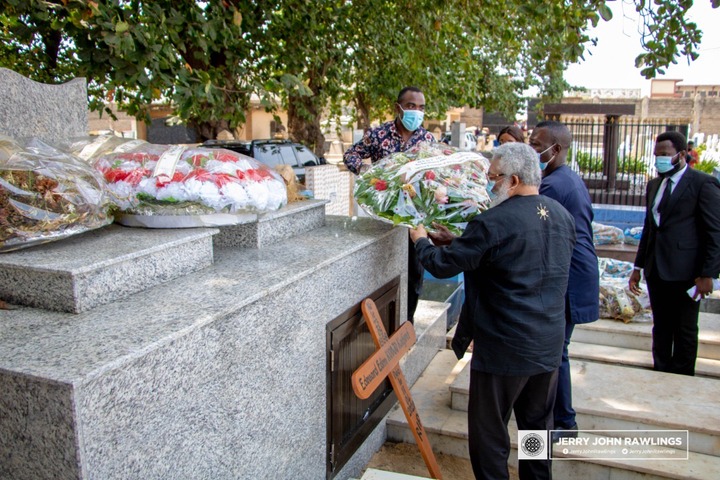 Jerry John Rawlings buried his mother, Madam Victoria Agbotui just last two weeks on the 31st of October, 2020 at Keta as her funeral was made in a state ceremony.
He died at the age of 73.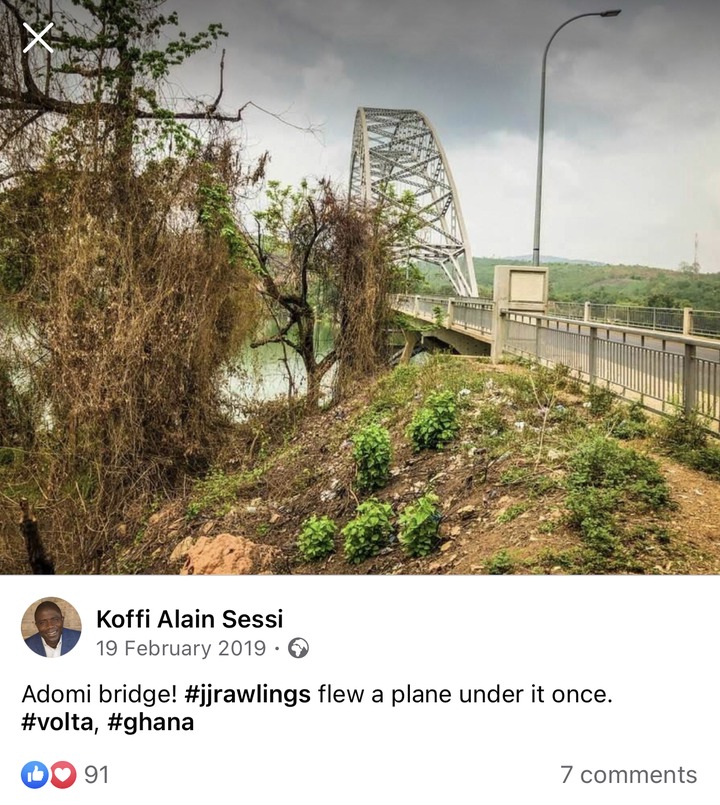 However, History has it that in 1979, Jerry John Rawlings flew a Fighter Jet (G-707) under the Adomi Bridge and it has been a record setting history. 21st century offsprings still ponder over what happened which obviously tells how Rawlings bagged his Flight Lieutenant rank. He was indeed a great pilot.
The Jet which is branded as G-707 is part of the Fighter Jets Dr Kwame Nkrumah imported into the country. The Jet is currently at the Kumasi Airforce Musuem and serving as a tourist attraction among other planes and choppers.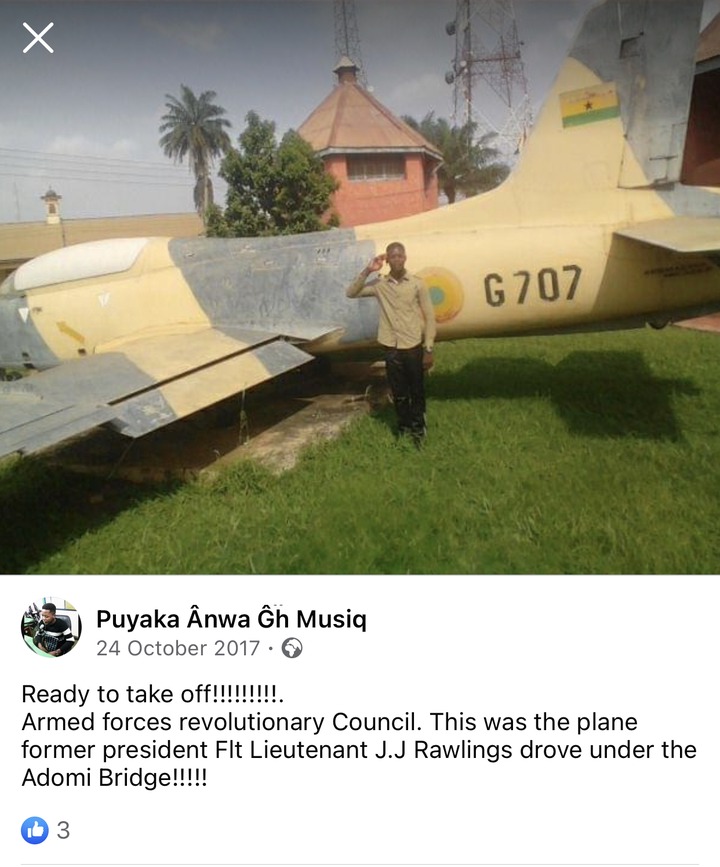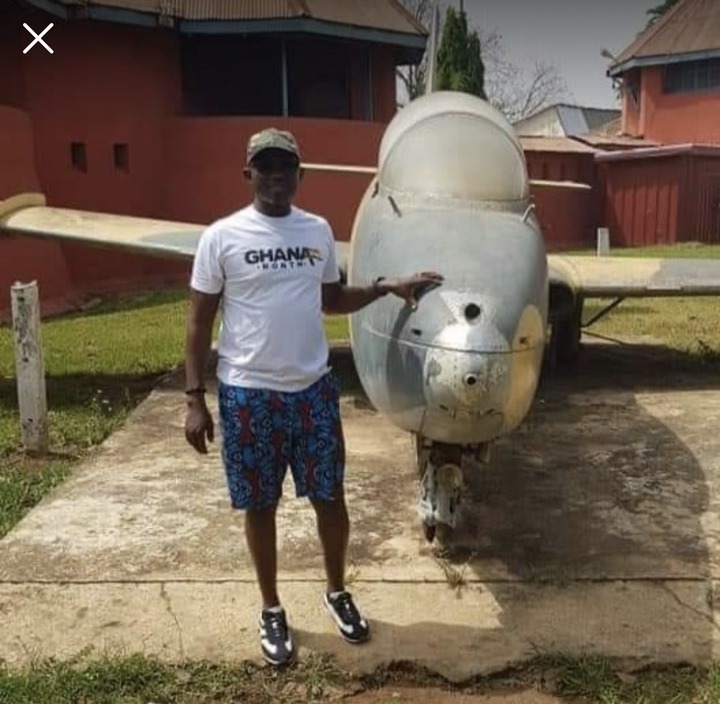 Meanwhile, the Fighter Jet G-708 is fading it's color because it have no sunshade covering it and when it's rains, it's get beaten by splashes likewise when sunshine's. This Jet must be protected by all cost because of the record of the late Fmr. President set with it an the Adomi Bridge.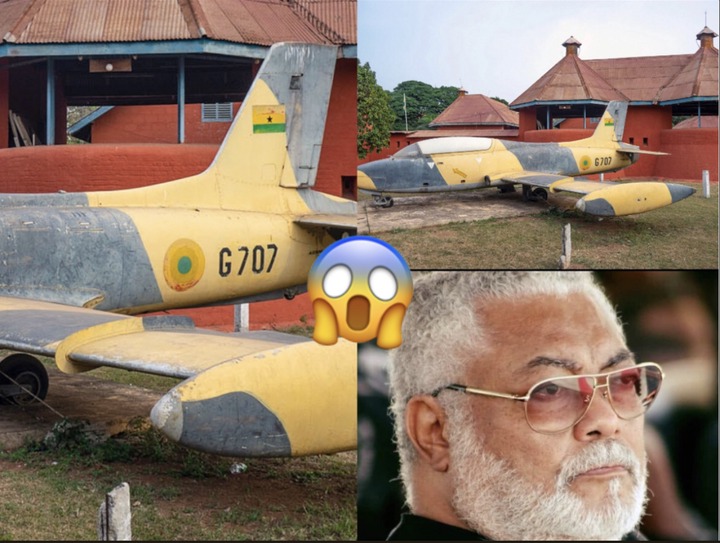 Have a look at the what is happening at the Jet below;