On Sunday November 15, 2020 the social commentator who is also the leader of The People's Projoct, A Plus has sent a strong warning to the daughter of the late President Ignatius Kutu Acheampong to shut her mouth up on the death of the formal president Jerry John Rawlings.
Some few days after the death of the statesman J.J Rawlings, Maame Serwaa Acheampong who is the daughter of the formal military government who was killed by another military government has expressed displeasure on how her father was killed by then military government led by J. J. Rawlings.
Through this interjection of past event into this time of national mourning, A Plus wrote this on his Facebook wall to warn Maame Serwaa Acheampong to seize fire in these times.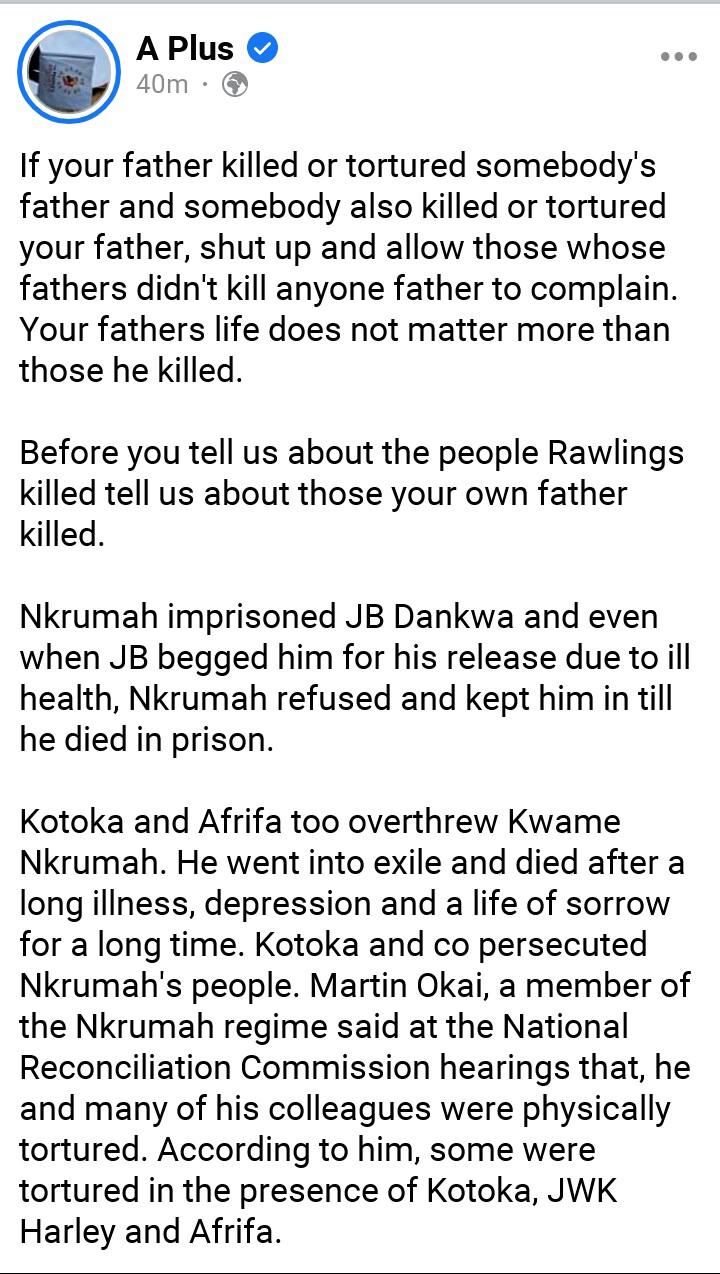 He wrote that his excellency J. J. Rawlings too has been KILLED by nature just as all of us will one day be killed by nature and so no matter how wicked you are, you will one day die equally.
After this warning A Plus gave an optional advice to the general public that when we get power we have every chance to do whatever we like to do but we should remember that death await for us all.