In every general elections in Ghana, partisan politics remain one of the issues Ghana always face. In as much as many do it the right way by showing love and support for their various political parties, some goes the extra miles to spilling blood all in the name of politics. Some die hard fans tattoos their various party leaders on parts of their bodies to prove their love for their political parties.
With barely 12 day(less than two weeks) to the much anticipated presidential elections scheduled for December 7th, a lot of campaigning from all political parties especially that of the two main political parties in Ghana – The New Patriotic Party(NPP) and it's direct Opposition party, Nation Democratic Congress(NDC) have hit us with numerous campaign promises.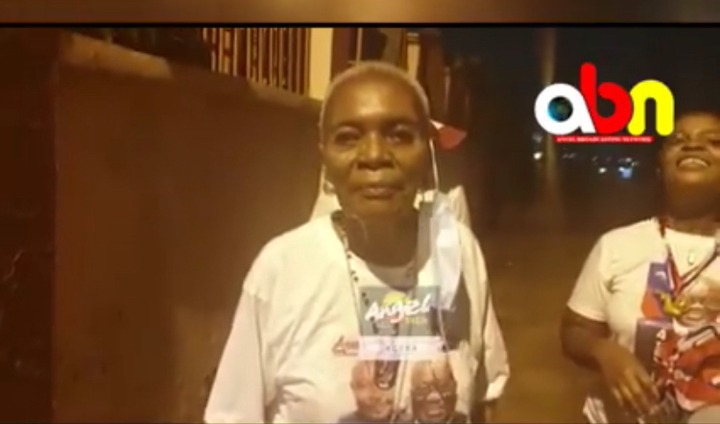 However an aged die-hard fan of Nana Addo has shown her mad love and massive support for him as she was spotted embarking on a door to door campaign for Nana Addo in her constituency.
The aged die hard fan of Nana Addo Who is 81 years old was Identified as Mercy Smith and when asked why she was embarking on the door to door campaign for Nana Addo when she is expected to be home resting at her old age, she answered by saying what Nana Addo has done in his first term in office no one has ever done that reason why she has devoted her time to campaign for Nana Addo even at her old age.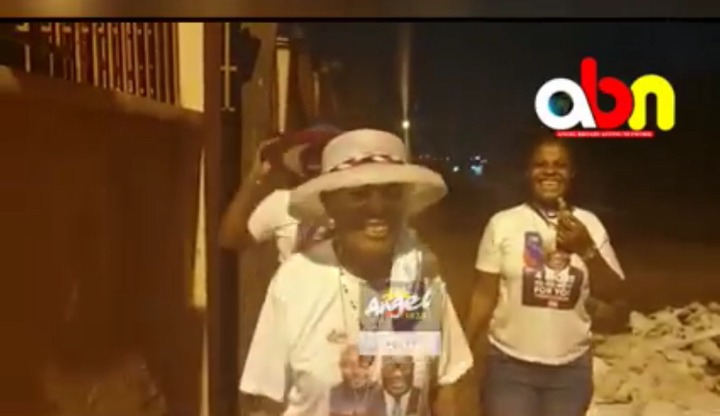 According to her, the Free SHS, constructing of roads and the free water and electricity Nana Addo gave Ghanaians overwhelmed her so she Urge Ghanaians To Vote Nana Addo come December 7th so he helps us all.
Click here to watch