The New Patriotic Party (NPP) will be aiming and anticipating to get another term in the upcoming 2020 Polls after their good work done in their first term but it up to the masses to decide who they will vote for based on the impact and change they made in their first term.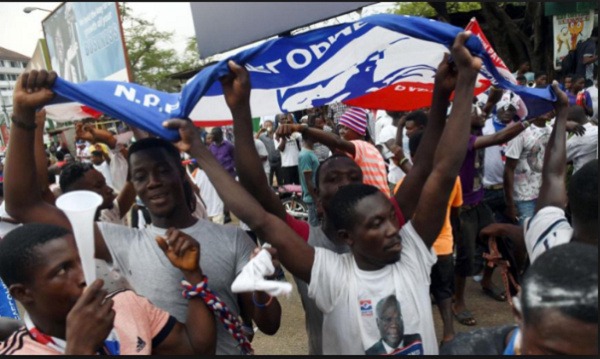 The New Patriotic Party (NPP) have been campaigning and working tirelessly in this latter days of the December 2020 Elections as It's left with only 7-days to the deadline of the much awaited Election.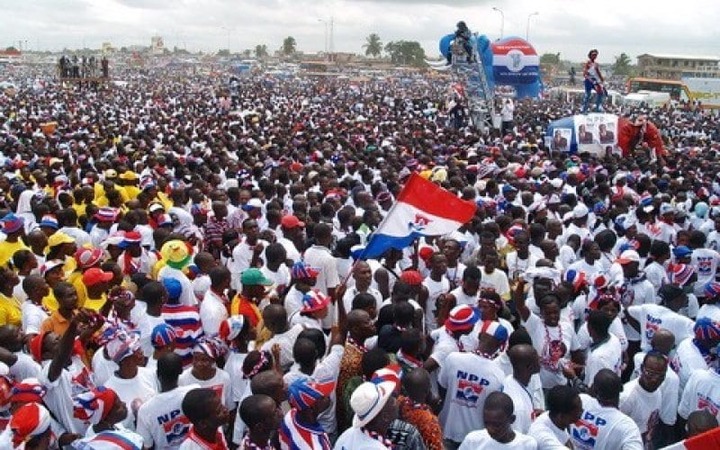 All to be elected opposition parties are working and campaigning on all grounds in order to come out victorious in the upcoming Polls. Even though the most outstanding Parties in Ghana is the New Patriotic Party (NPP) and the National Democratic Congress (NDC) but everything can happen though since it's a Election.
Meanwhile, report reaching me from Angel FM Kumasi has it that, a mysterious scene has been found on the land of one of NPP's Strongholds at the Ashanti Region of Ghana which has been allegedly tagged by some anonymous opposition party members.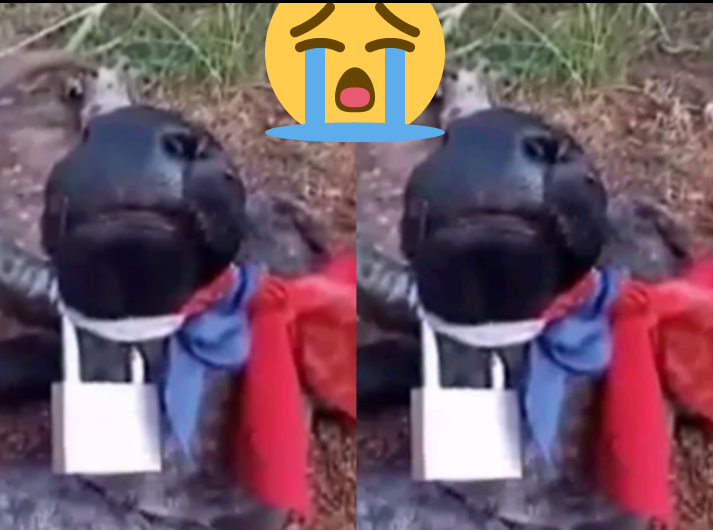 A Cow Head, NPP Flag, Padlock in ashes has been sighted at Ashanti Bekwai, Kwamang where a burnt bull head, NPP flag tide around it and a padlock on the mouth of the cow.
This was seen whiles a funeral was ongoing at a ground which caused massive stir and panic among residents of the Kwamang which made them to out the ongoing event in a standstill.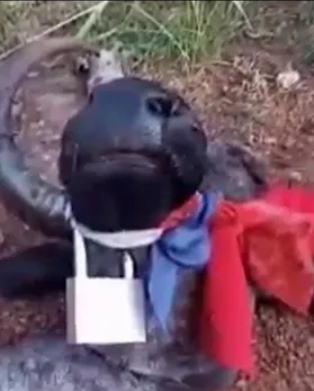 It is being assumed that it was planted deliberately by an opposition member in a form of spiritual direction which has been speculated by residents due to how the Ashanti Bekwai.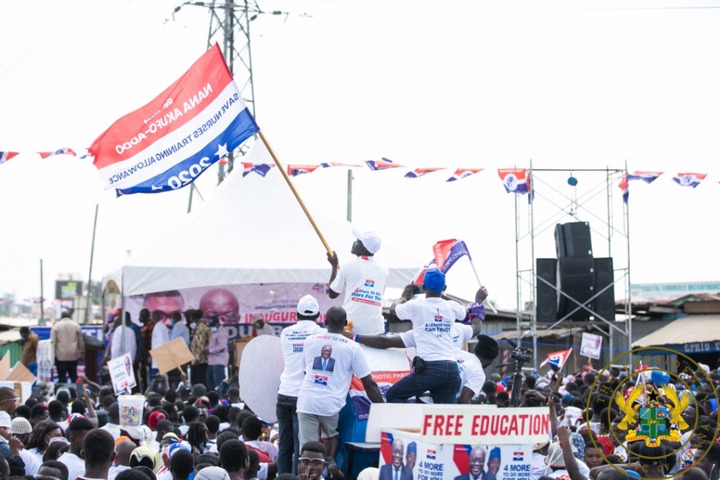 Kwamang is one of the NPP's Strongholds in the Ashanti Region of Ghana.
What is your say on this one? Share your thoughts