Just recently and still trending, a sculpture of the President of the Republic of Ghana. H.E Excellency Nana Addo Dankwa Akufo-Addo was sighted at a roadside which caused for public mixed reactions and exhibition due to how awesome and magnificent some founded it to be.
It's obvious some also trolled the great art of the sculptor who tagged his work a wack.
His sculpture went extremely viral which was one of the trends on social media. He probably created this sculpture to support the campaign slogan "4moreNana" with how President Akufo-Addo's sculpture was displaying the sign of the 4 more sign.
Although he didn't get the art perfectly well according to some individuals but I think it will be a good action if this sculptor is commended or sponsored by the ruling government for his decent art.
Technical work is one of the difficult work out now which actually comes with a genuine talent.
However, the the Sculptor who has been identified as Elvis Amoah has finally break his much anticipated silence on an interview at "Nsem Wo Ghana TV" to talk about his artwork career and why he did that to depict the President of Ghana.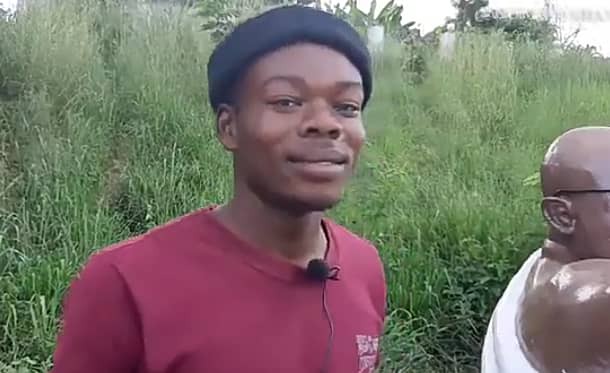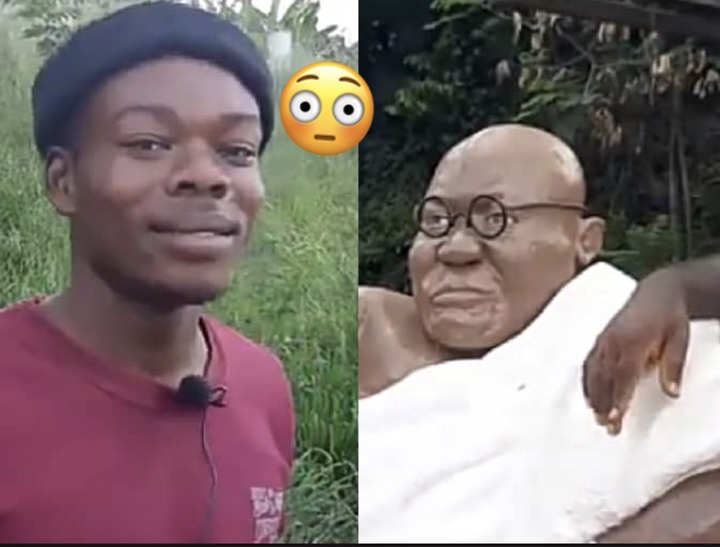 According Mr Elvis, he is really impressed with President Akufo-Addo's term in government and with not much support to help him secure a second term, he will be appreciate Akufo-Addo with what he do for a living as a sculptor to represent his 4 more Nana sign.
He revealed that, it took him about 3-months to complete the sculpture and this is also the best sculpture he has also made with the time he spent on it and it expenses.