The much anticipated 2020 Election is finally coming on within a few hours from now as all Polling station are supposed to be set at 07:00 AM. The masses are still contemplating on who will grab the win in this 2020 Polls.
It is still not clear yet but over all the Predictions and controversies surrounding it, it will finally be decided tomorrow God willing.
Candidates have kept their fingers crossed as they are hoping for the best in the Election. Ghana is in a state of prayers and optimism as everyone is hoping for the luck to go his/her way.
This 2020 Election is one of the much awaited Election over the decades now due to how the New Patriotic Party and the National Democratic Congress rivalry has been very tight.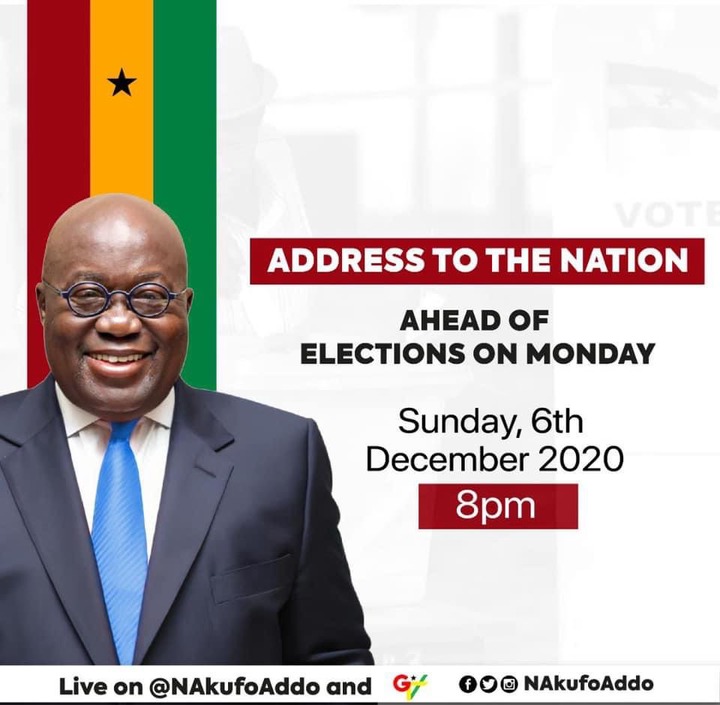 However, President Nana Addo Dankwa showed up on our screens this evening to address the nation over the Election Tomorrow. This will be President Akufo-Addo's last Nation Address before the Election as he aspire to retain another term.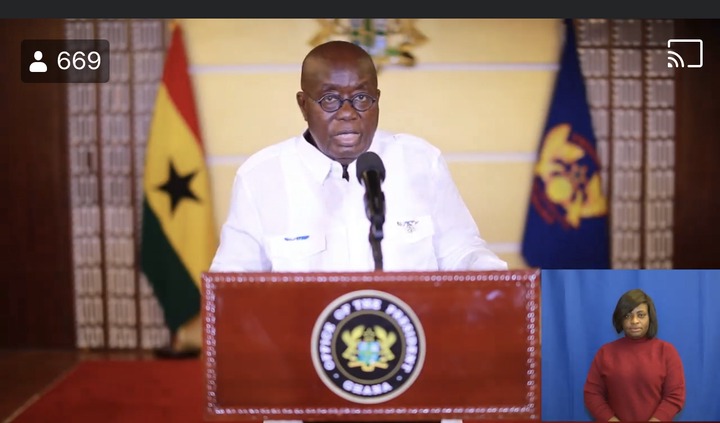 President Nana Addo Dankwa and all the New Patriotic Party members are in state of faith. The State of the Nation Address is not about campaigning or saying something in favor of his Party ahead of the Election but to tell Ghanaians the measures and and what is expected of them at their respective Polling Stations.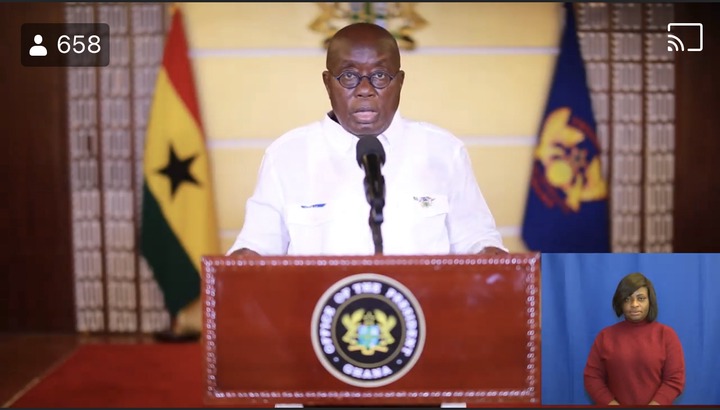 Meanwhile, with a glimpse look from netizens reaction to President Akufo-Addo's Address you could see that majority of the comments are giving him morale and inspiration ahead of the Election.
Have a look at some comments below;