The Electoral Commission Of Ghana(EC) responsible for all public elections has react to the allegedly tampering of the presidential ballot papers at some polling station across the country.
It was alleged few hours after the the much anticipated presidential and parliamentary elections began that, polling officers have been tampering with the presidential ballot papers.
Some presidential ballot papers has already thumbprint on the space provided for Nana Addo while others too cut off the face of Nana Addo to make john Mahama the first on the ballot paper.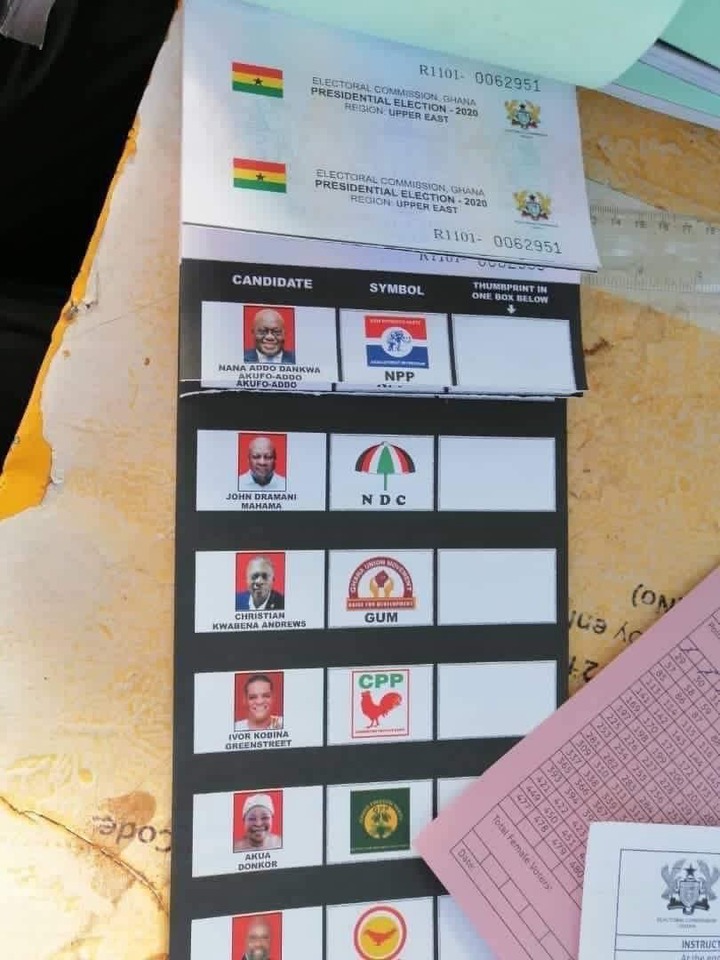 However, the electoral commission headed by Madam Jean Adukwei Mensa has released a press statement to address the unfortunate incidence happening in some polling station as they stated that, the commission it working with the Ghana Police force and has identified two suspected officers and have removed them from post pending further investigation.
They further informed the general public that, this year's general elections presidential ballot papers has twelve (12 )candidates.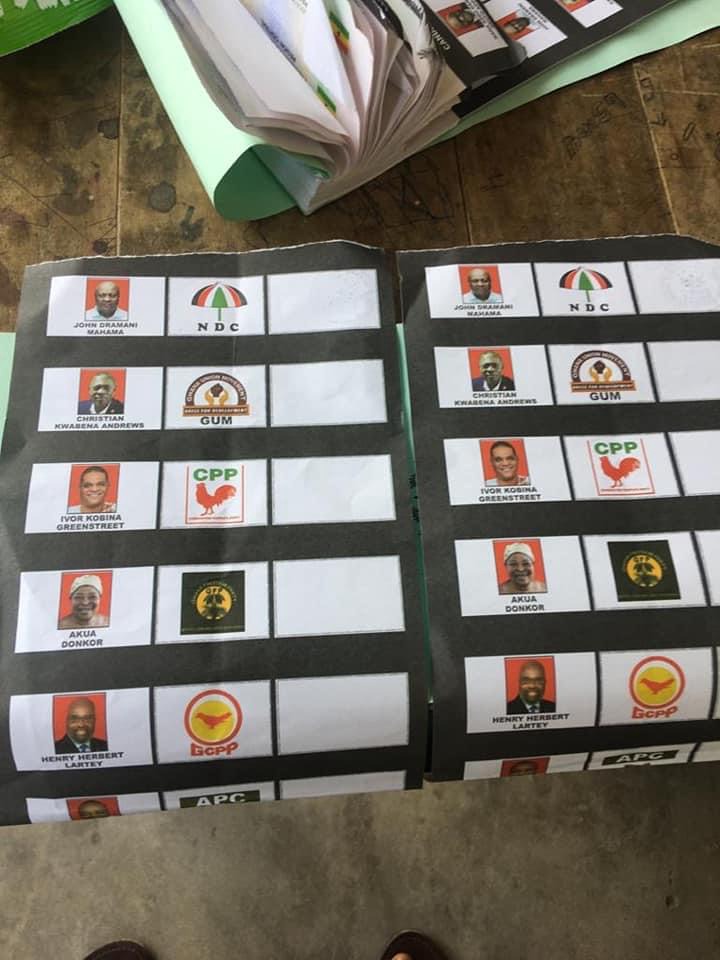 Read their full statement below