In the video, a huge number of already stamped ballot papers in favour of Nana Addo was seen dumped in an isolated place after the election.
In the early hours of yesterday, a tending video alleging discovery of thumb printed ballot paper in favour of the presidential candidates of the ruling New Patriotic Party, His Excellency Nana Addo Dankwa Akufo Addo in the Ashanti Region Of Ghana.
The shocking part of it was that, the said ballot papers dumped in an isolated place has the Electoral Commission stamp at the back. However, it's not clear the exact place this incident happened but a zoom in the video shows that the incident happened in the Ashanti Region.
However, the Electoral Commission Of Ghana led by Madam Jean Mensa upon sighting the trending video has react to it and according to them, the video is fake and Ghanaians should do well to disregard the news.
According to them, all ballot papers have several security features, and a key among them being unique serial numbers which begins with zero(0) but the supposed ballots begins with a serial number one(1) and not zero(0) hence it's fake.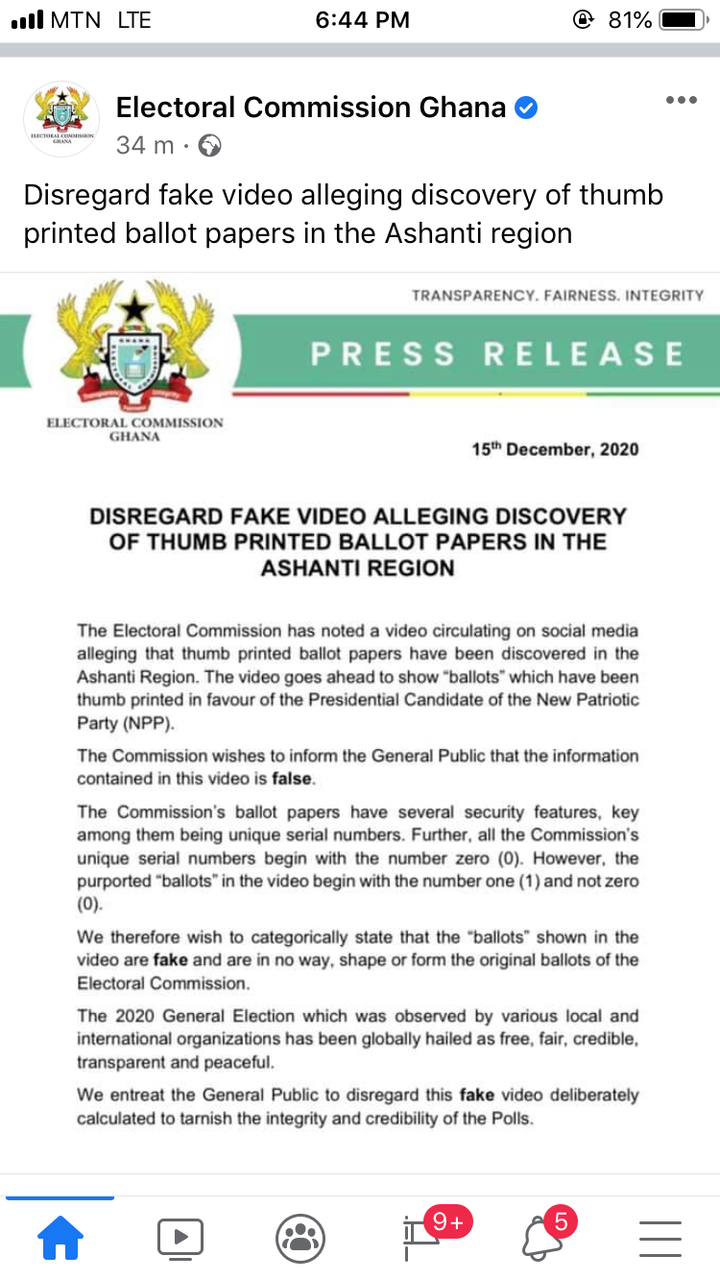 Dropping a press statement they captioned it; "Disregard fake video alleging discovery of thumb printed ballot papers in the Ashanti region"