Controversial, loud, smart, and young Ghanaians lawyer and politician who is the current National Communications officer of the opposition National Democratic Congress(NDC), Sammy Gyamfi has always been on the News amid the final result declared by the electoral Commission of Ghana on December 9th,2020.
Ever since the Electoral Commissioner, Madam Jane Mensa declared the 2020 presidential result in favor of the incumbent president, His Excellency Nana Addo Dankwa Akufo Addo, the opposition party have been ranting on social media over claims that, this year's elections has been the worse and flawed election in the history of Ghana's democracy.
Following this, the communication office of the NDC, Sammy Gyamfi has been descending heavily on the Electoral Commission and we are about to look at 4 'killer' comment made by him concerning the supposed rugged elections.
In one of his comment, Sammy Gyamfi made it known that, right from the onset of the elections, the electoral Commission gave the ruling New Patriotic Party the legal advantage to cheat in the just ended elections as he stated that, the EC gave them ballot sheets to thumbprint in favor of Nana Addo.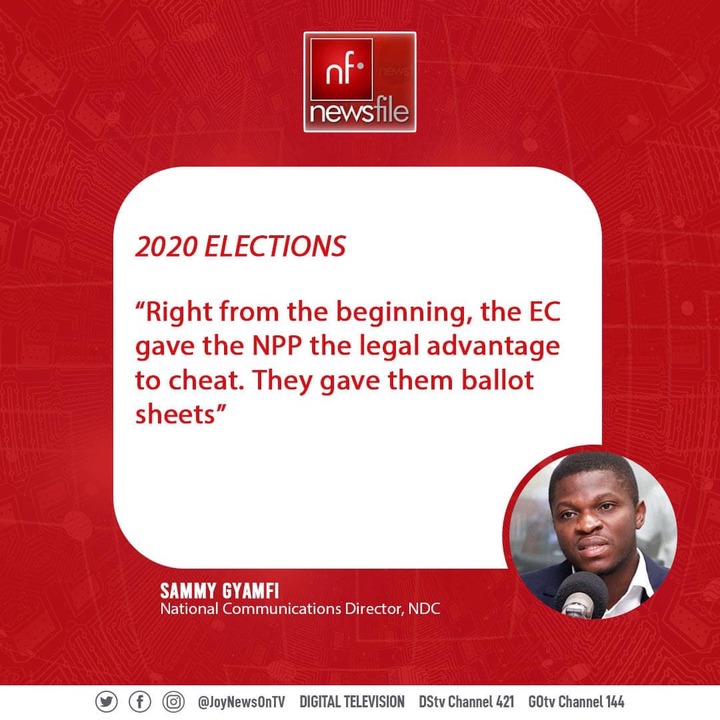 Secondly, Sammy Gyamfi also made a comment on the killing incident which happened during the exercise at some polling station.
According to him, there were evidence that show that killings which happened at some polling stations were done by security personnels and that president Nana Addo was responsible for that because he is the Commander in Chief of the Ghana Armed Forces.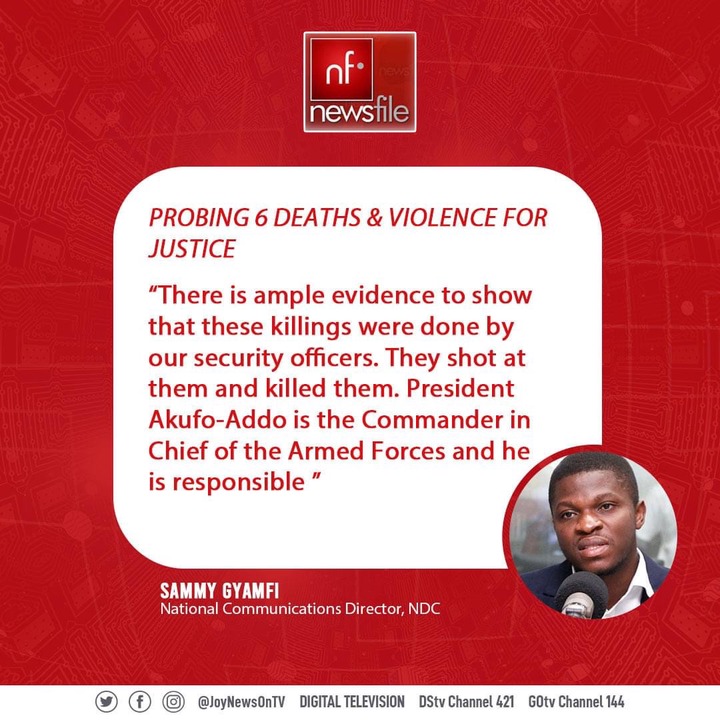 Sammy Gyamfi also made a comment which has it that, the constitution of Ghana gives us the right as a citizen of Ghana to participate in the elections legally. However, citizens also have the right to demonstrate against a stolen verdict.
He also added that the NDC is yet to take a decision whether to go to court or not.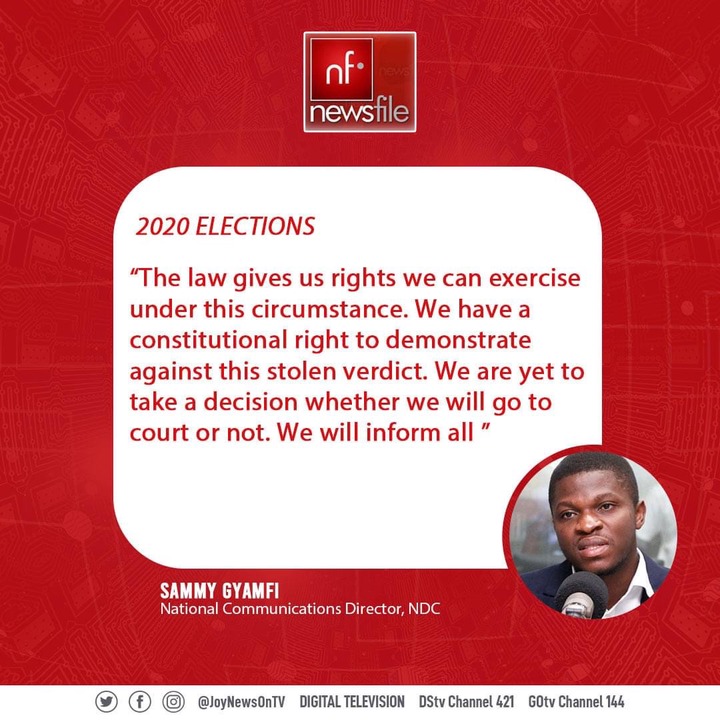 The last killer comment made by Sammy Gyamfi states that, the electoral Commission Of Ghana which is an institution founded by the state has the right to declare result that are mathematically correct and not result that are flawed.
This comment of his comes after the NDC discovered that the sum total of all the percentage vote the various political parties got was more that 100% which is a mathematical error.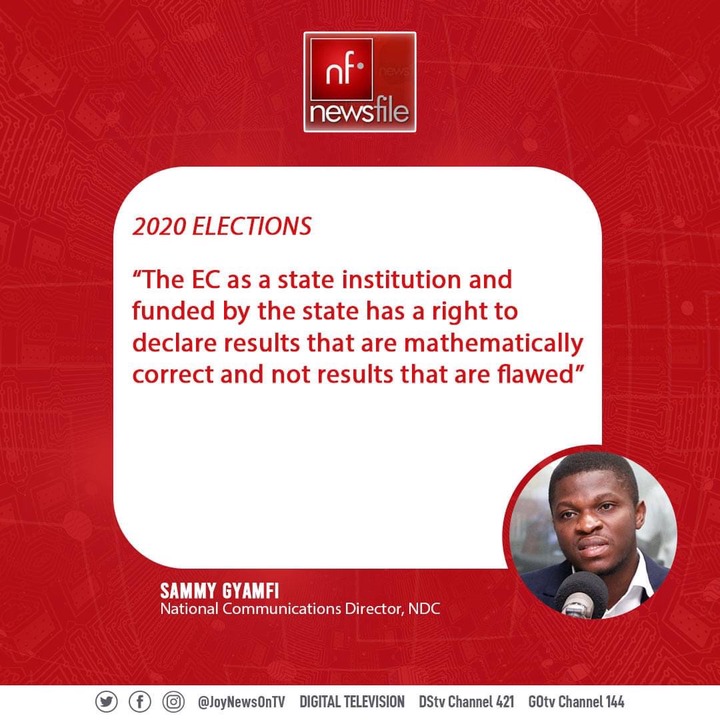 Reading through those 4 killer comment made by Sammy Gyamfi of the opposition National Democratic Congress, what do you make of this comment?