According to a post made, nurses in various hospitals mostly treat ladies with wedding rings well during antenatal visit. In reaction to this, a Ghanaian lady believed to be a midwife Identified as Ama Boakyewaa per her Facebook user name have make matters worse with her explanation to defend the unfortunate situation.
According to the midwife, it totally false when some Ghanaians claim women with wedding rings are treated well during antenatal visit. She stated that they do not look at the wedding rings but rather the person the lady comes to the antenatal with.
Ama stated that, women who visit antenatal with their partners are rather taken care Of first even when they meet ladies without their partner at the antenatal. She added that this is made because they want the men to be involved in the journey and also educate them both.
She further added that, even when these ladies do not have their partners around them due to circumstances, they can even go with a male friend, and they would surely be taken care of first.
This got many Ghanaians angry as the descended heavily in her leading to the delete of her post on Facebook.
Meanwhile screenshots has already been taken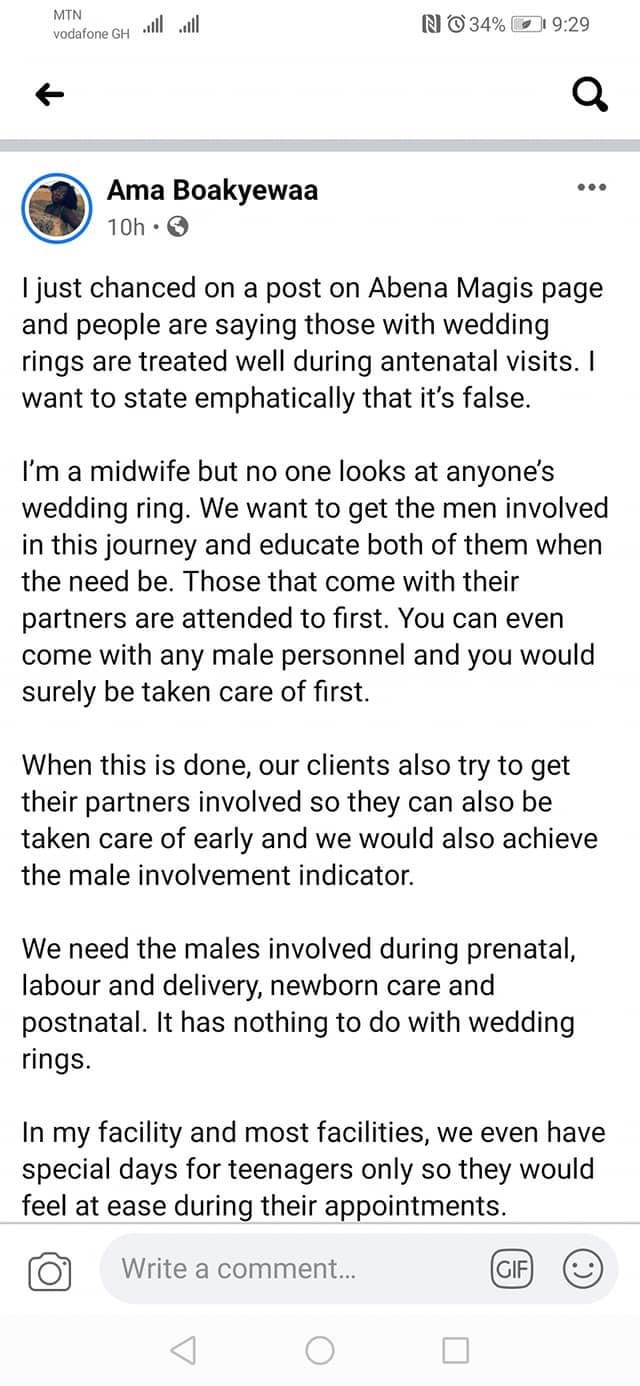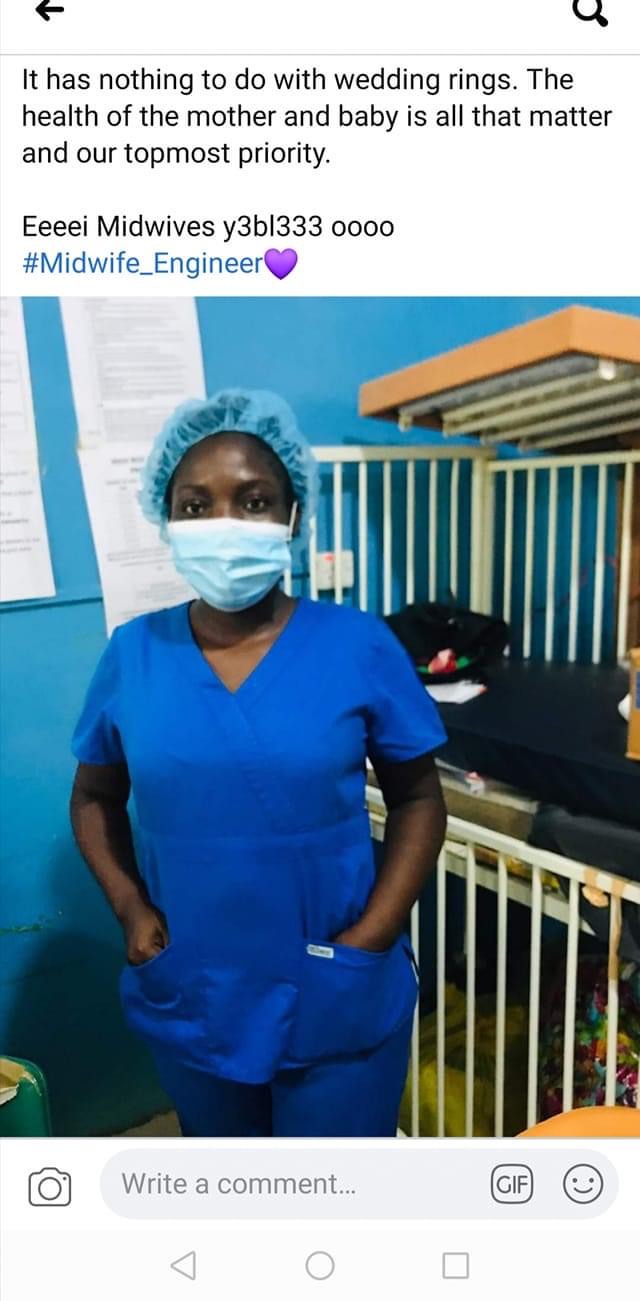 However, the question here is, What if she's a single parent ( or whether her husband is deceased ), what of teenagers who were s£xually abused etc.?Must a pregnant woman drag along a man to the health center before she's attended to?
Some men even refuse to be responsible and women carry the burden and punishments and still go to antenatal and suffer this? Some women go through a lot before they even arrive at the center only to be discriminated because they didn't come along with their partners.
It is obvious the midwife's explanation to defend the unfortunate situation worsens it!!
The worse of it is, after receiving the backlash on social media, she has arrogantly hit back with this;