In as much as the Ghana Police Service has been tagged the most corrupt institution in the country, it appears that there are some good police officer among them following how some relate to citizens.
It is said more than half of the surveyed citizens in each country hold the view that corruption is getting worse in their country and this is as a result of the Ghana police service.
However, a Ghanaian police Officer Identified as ′′ GodisOne Kofi Adu ′′ on social media have proven that not all police Officer are corrupt or do not have citizens at heart by giving back to society.
Kofi Adu has proven that he is not just an officer of the law, but kind hearted person as he was seen giving back to the less privileged in society this holiday season.
Photos of him giving food, cash to homeless people on the street got many Ghanaians hailing him of his kind heart.
See photos of him giving out food and money to the less privilege on the street below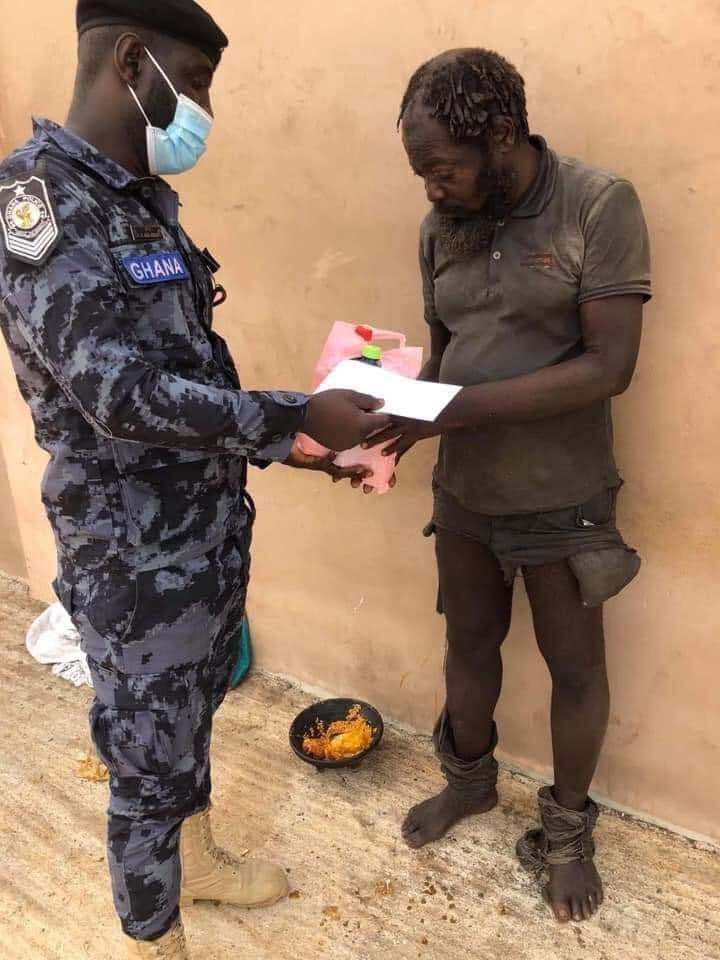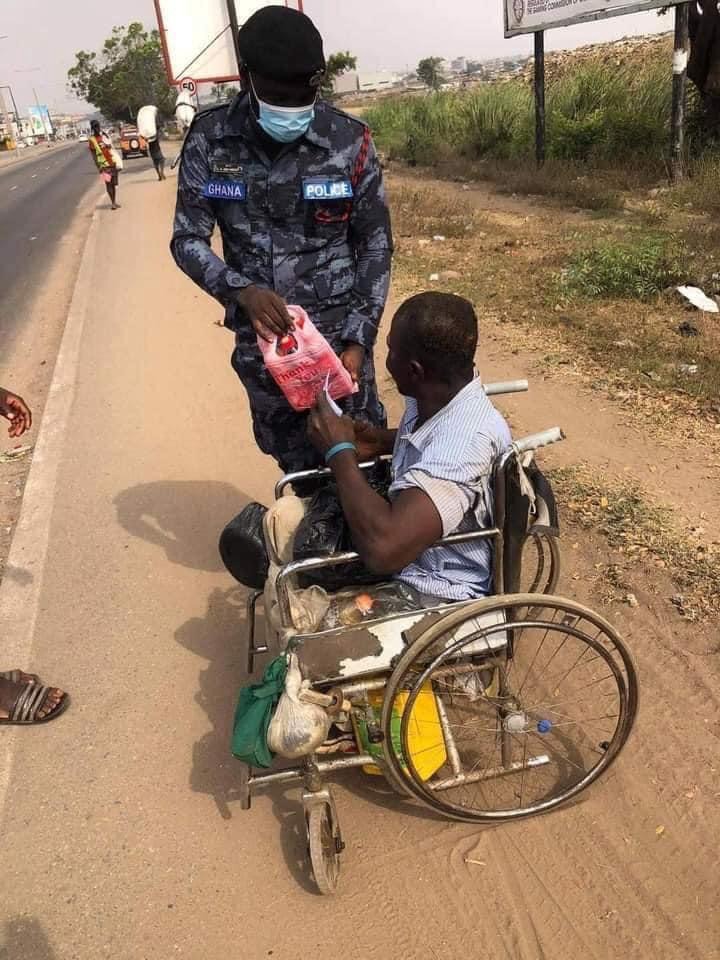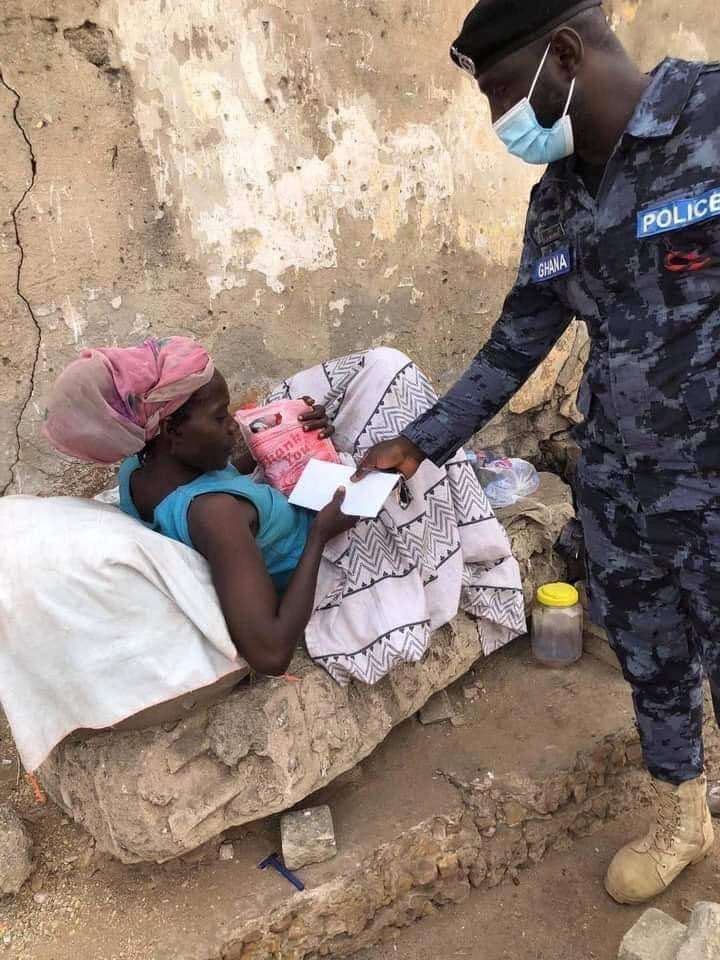 G