In Ghana (Africa mainly), several talented and creative individuals don't actually get the chance to exhibit, benefit and establish themselves because they are less fortunate and so therefore do not get the needful attention and support from the government.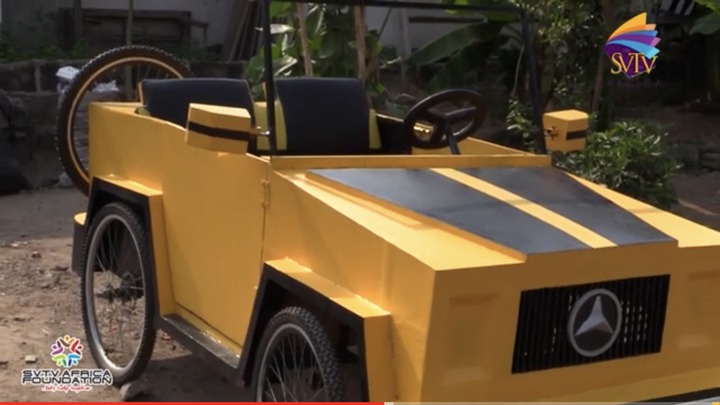 Most at times talents are overlooked which sometimes is the reason behind why most African counties are poor. We do not utilize some assets and resources God gifted to us.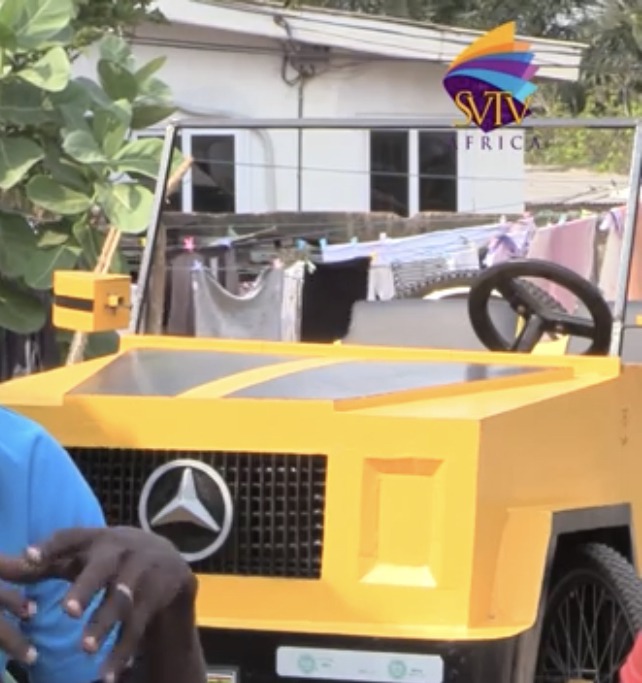 In relation, a Junior High school leave who is known as Joseph Kole Tetteh has build a "Benz like" wooden car which uses to paddle to accelerate.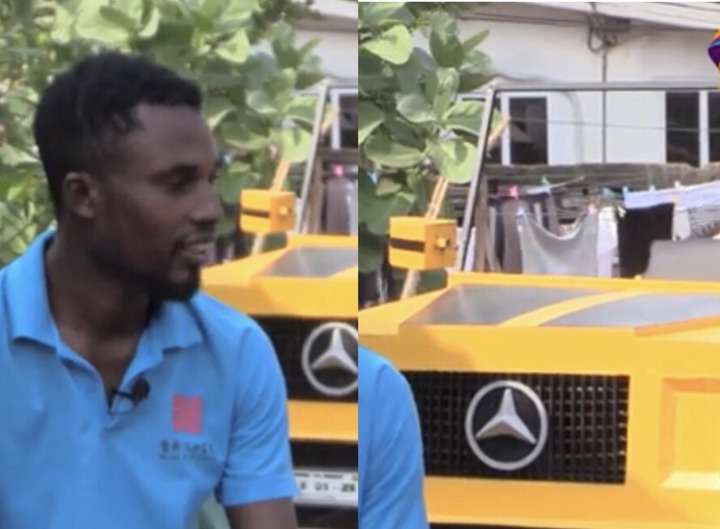 Joseph Kole Tetteh is a JHS leaver who is Drafting planning by learning more skills on the internet.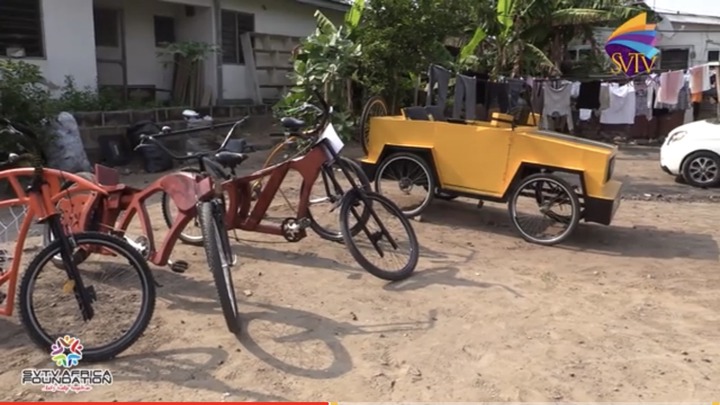 Joseph Kole Tetteh started his aim of Building bicycles at the age of 7 where he built his first metallic bike but his effort was futile due to lack of support.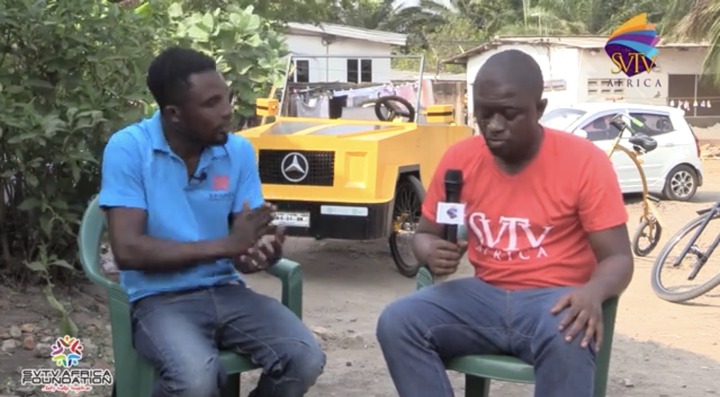 He dropped out of school in JHS due to hardship which made him to focus more on building more bikes.
Joseph Kole Tetteh has built numerous bicycles but the wooden car with a paddle seems to be the best and unique among all his technical works.