The Funeral Programme of the late Flight Lieutenant Jerry John Rawlings started today as it is expected to come to an end on Wednesday that will be on 24th January, 2020 with the final Burial rite.
Jerry John Rawlings died on the 12th of November, 2020 after suffering from a short illness which was not actually disclosed to the Public after the family of JJ requested for their Privacy.
His death came as one of greatest shock in Ghana aside the COVID-19 pandemic due to how prominent and the exemplary life he portrayed whiles alive.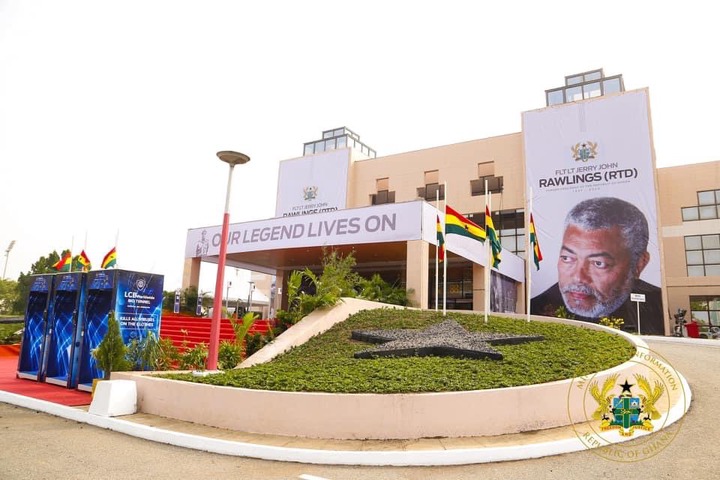 JJ Rawlings will be having one of the best State Burial in Ghana with to make his final resting the well soothing the the bereaved family.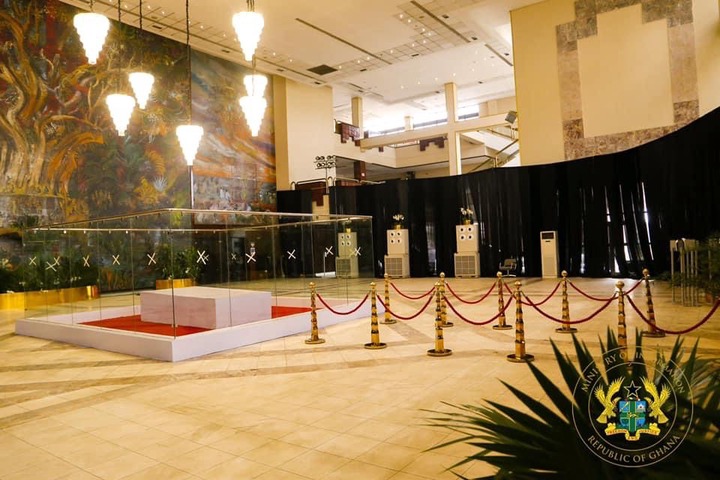 Nana Konadu is indeed in pain after losing her better half,although it's been couple of months since the demise but it still feels like it occurred just recently.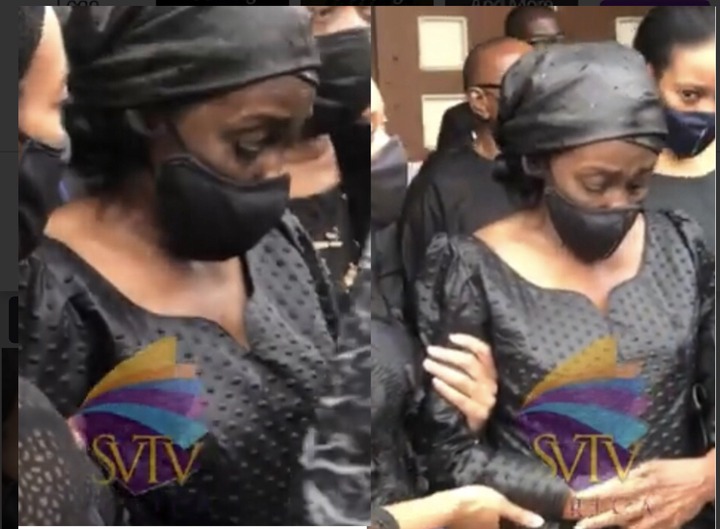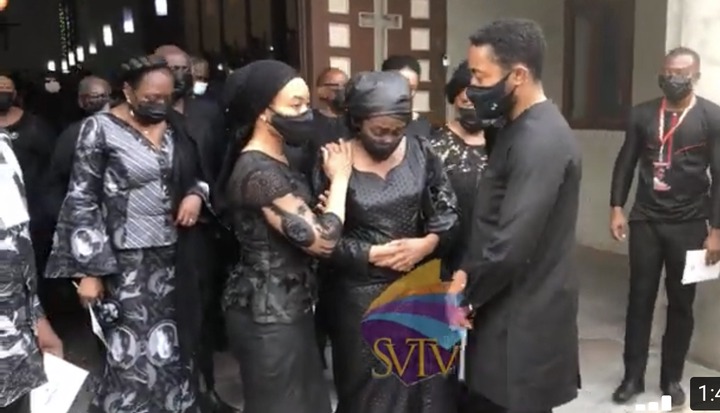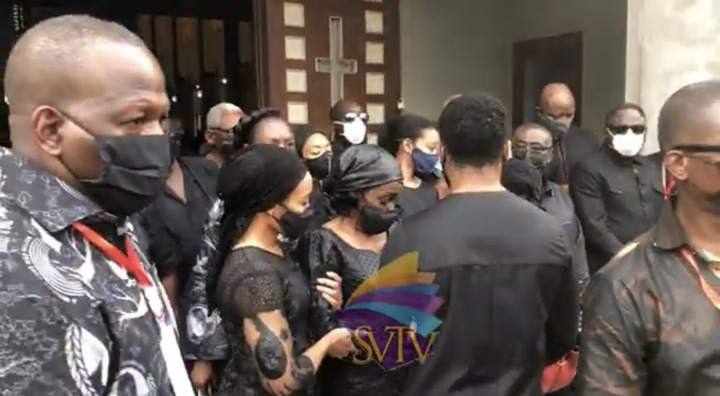 Nana Konadu Rawlings after the Catholic Raqulem Mass was spotted whiles shedding tears. Nana Konadu couldn't control it anymore but her children ( Kimathi Rawlings and Zanetor Rawlings) were there to console and comfort her.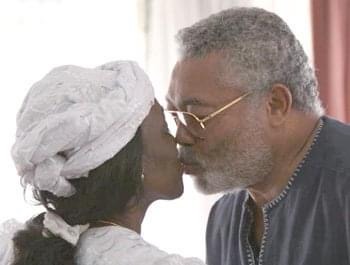 It's indeed sad to lose such a good and inspiring husband like Papa J but God givers and taketh, he knows best. May his soul rest in perfect peace