While Ghana and Africa at large is mourning former and first president of the fourth Republic of Ghana, His Excellency Lieutenant Jerry John Rawlings, a beautiful Ghanaian woman Identified as, Abigail Rawlings Mawutor have alleged that she's one of the daughters of the late President.
Abigail Rawlings Mawutor who is 52 years old according to Herself revealed this shocking revelation on SVTV Africa.
According to Abigail, she's the first child of the late President but many do not know about her due to some circumstances.
According to her, her mother met the late President during their military training days and had something to do with him but he however asked her mother to keep their relationship secret over reason best known to himself.
Abigail also added that, prior to the demise of the late President, she has made several attempt to make a DNA test to prove that indeed she's the daughter of the late President but all did not work as placed till his 'father' suddenly passed on.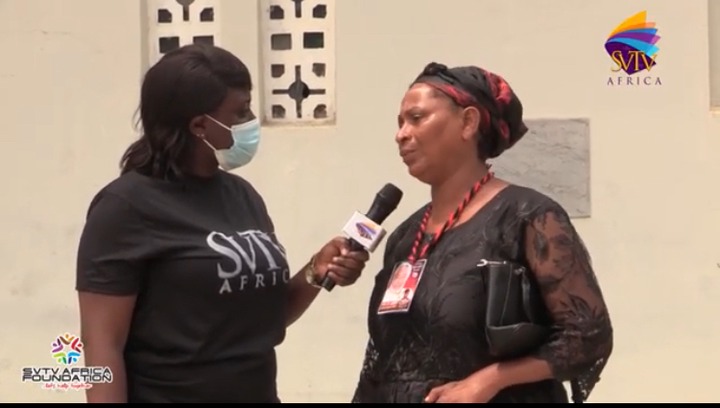 She also revealed that, Family Of the late President knows about her and that, her 'Dad' Rawlings once sent her an amount of money through a Doctor to start something.
Apart from the family of late Rawlings knowing about her, she revealed that Grace Omaboe, popularly known as Maame Dokono also knew about her as the daughter of Rawlings when she visited her to tell her about her story but, she asked her to keep quite about it and gave her money to leave the country in the year 2003 because she believes she may die if she makes it known to the general public.
Kindly watch the full interview below;