The late Flight Lieutenant Jerry John Rawlings died on the 12th of November, 2020 after suffering from a short undisclosed illness. Jerry John Rawlings final funeral rites started on Sunday being it 24th of January 2021 as he will finally be buried on the 27th of January 2021 (Wednesday).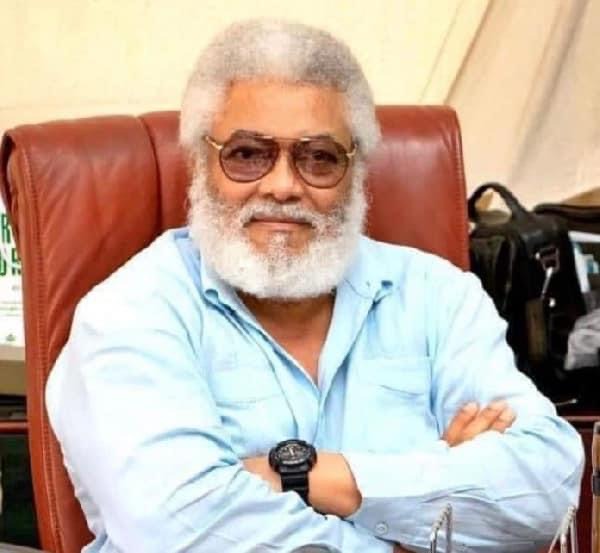 Jerry John Rawlings the founder and Pillar of Ghana's Democracy death came as one of the greatest shocks in the history of Ghana and will therefore have a very deserving exceptional funeral Ceremony.
Jerry John Rawlings will finally be going home tomorrow (Buried) as his very final funeral rite will be held at the independence square.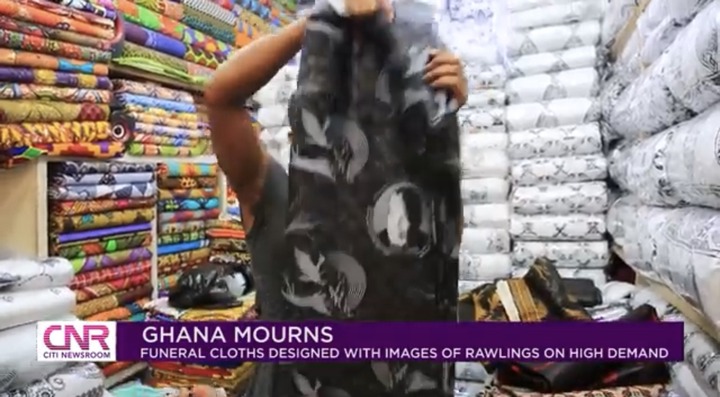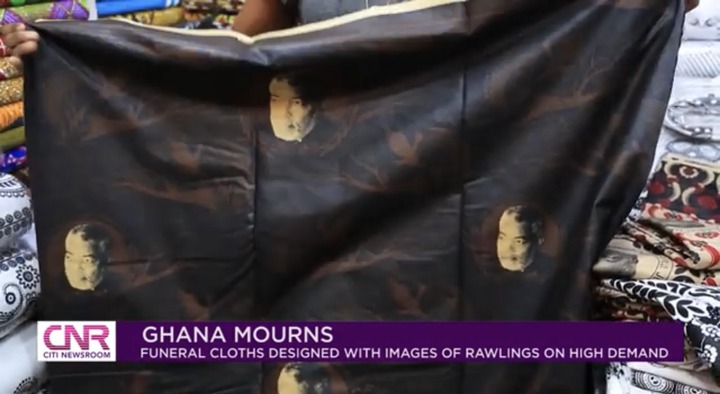 However, based on a news sighted on CITI TV, some renowed clothing lines such as GTP and and Printex have made funeral cloths with JJ Rawlings on it. This is to honor the late Founder of Ghana's democracy since its a state burial.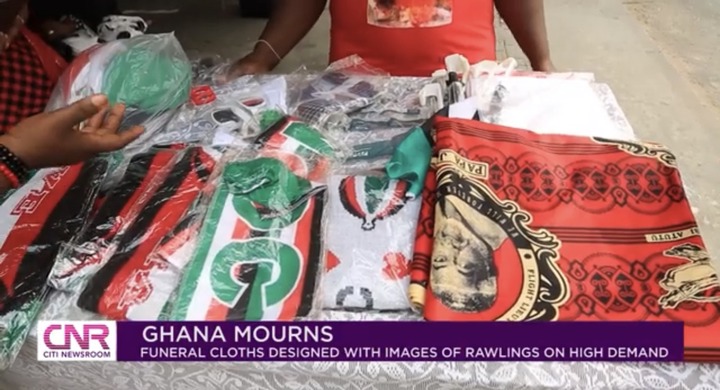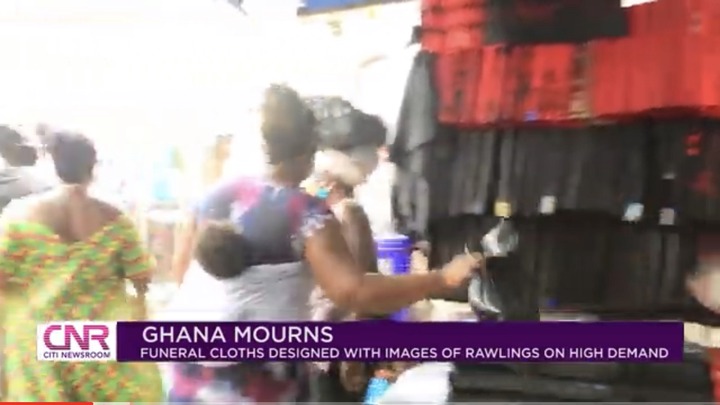 According to CITI TV, Printex has printed 2 Different kind of clothing with Rawlings image whiles GTP has also printed about 7 type of it.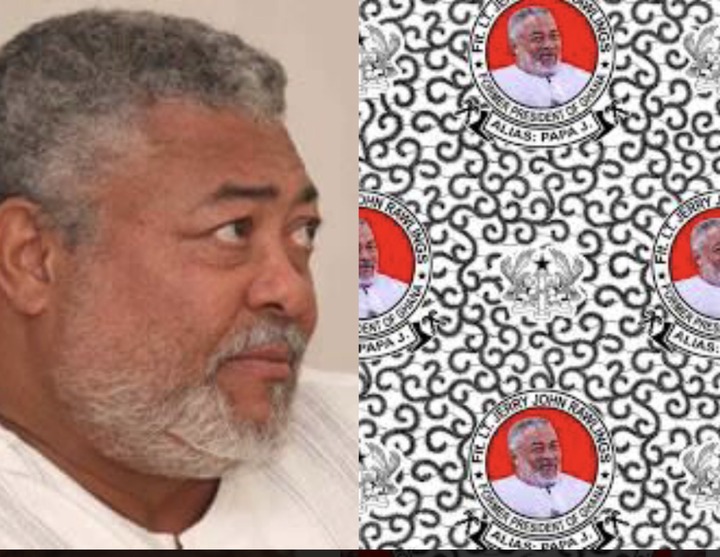 It has been reported that since 27th of January, the demand has really been high and its even getting out of stock in some clothing shops.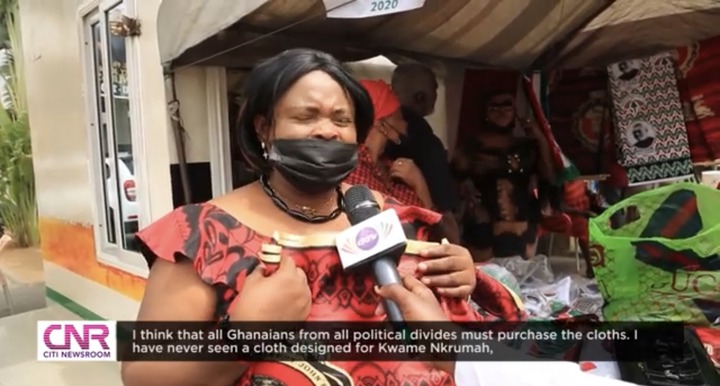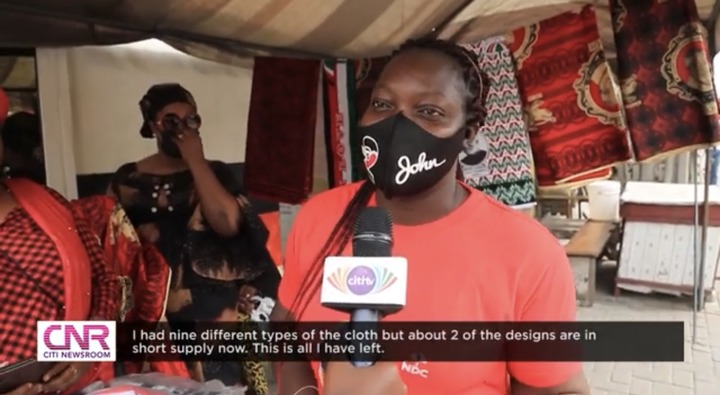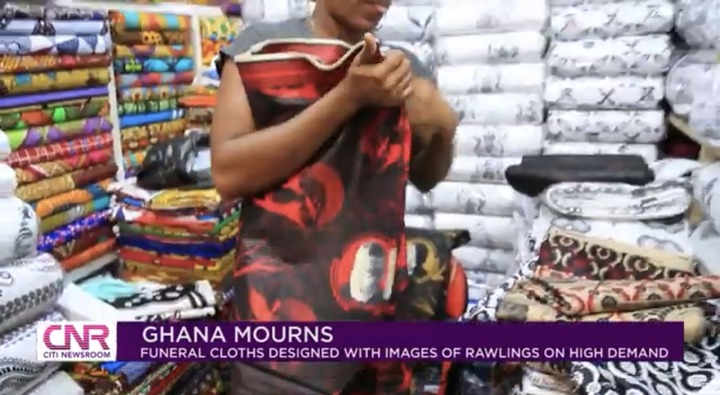 Ghanaians are really patronizing the state burial of JJ Rawlings and he really deserves this kind of love at this very moment.
May his soul rest in perfect peace