Flight Lieutenant Jerry John Rawlings has finally gone home after 2-months of his glorious but sudden death.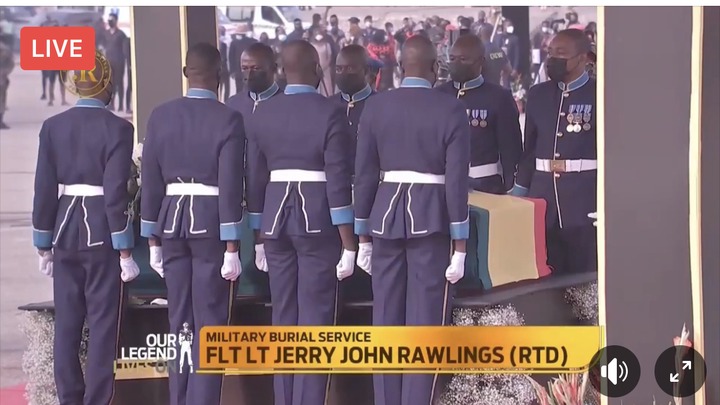 The Flight Lieutenant died on the 12th of November, 2020 after suffering from a short illness which was not precisely disclosed to the Public.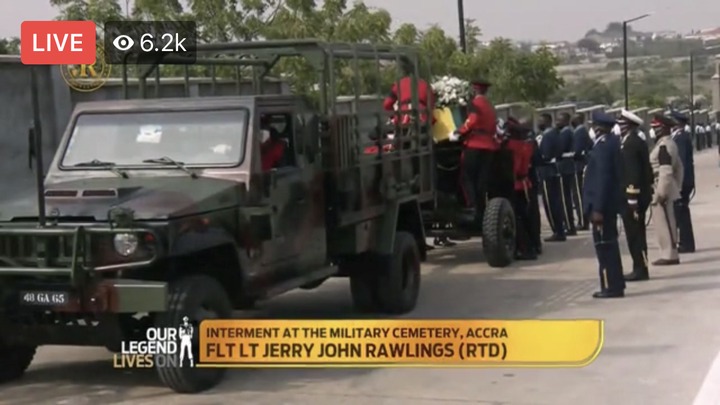 Jerry John Rawlings burial ceremony is a really deserving state burial with how the Military took charge of their own ex Lieutenant burial right from the scratch to his final resting place (Cemetery). Jerry John Rawlings was buried at the newly built Military Cemetary at Burma Camp.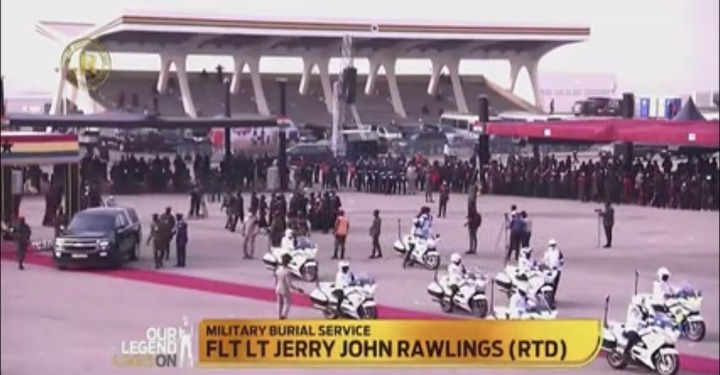 The final Burial rite was held at the Independence square which after his body was conveyed to the Military Cemetary for an interment to the ex Lieutenant.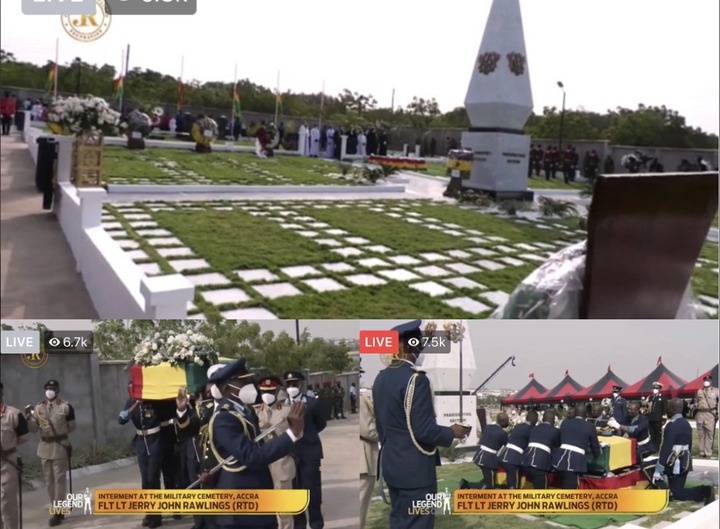 President Nana Addo Dankwa Akufo, Madam Rebecca Akufo-Addo, Dr Mahamudu Bawumia, Nana Agyemang Konadu and her children were all present at the Military Cemetary to witness the burial of the the late JJ Rawlings.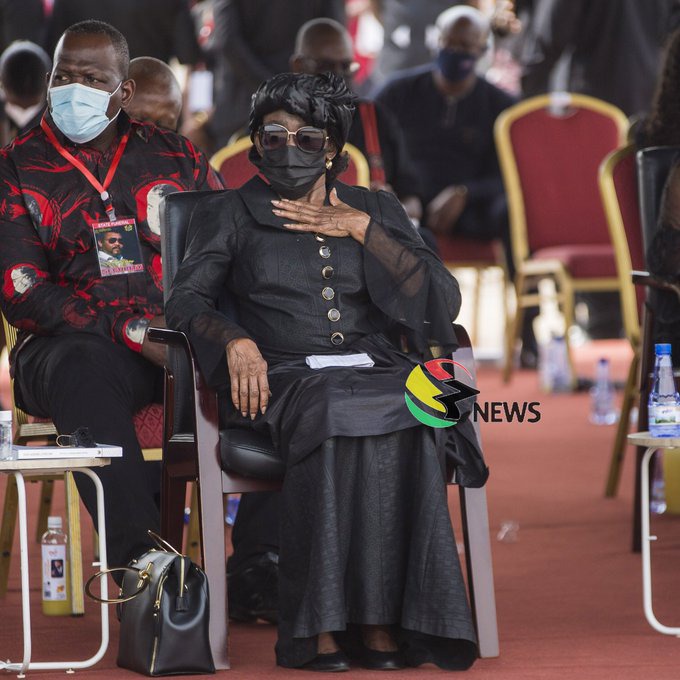 Jerry John Rawlings is finally resting. He will forever be remembered in the history of Ghana with his biography of being the longest serving President, the Founder of Democracy in Ghana, The Founder of the National Democratic Congress and being a Flight Lieutenant among others.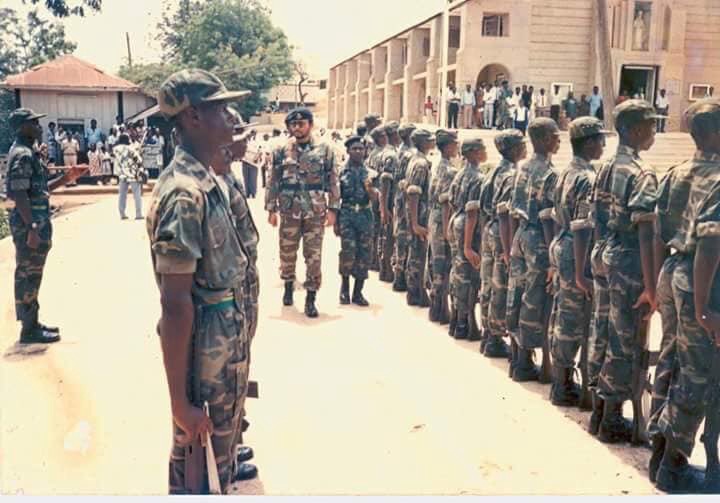 May his soul rest in perfect peace.
Check out some Photos of burial below;