Flight Lieutenant Jerry John Rawlings who died on the 12th of November, 2020 after suffering from a short illness will finally be be buried today being it 27th of January, 2021.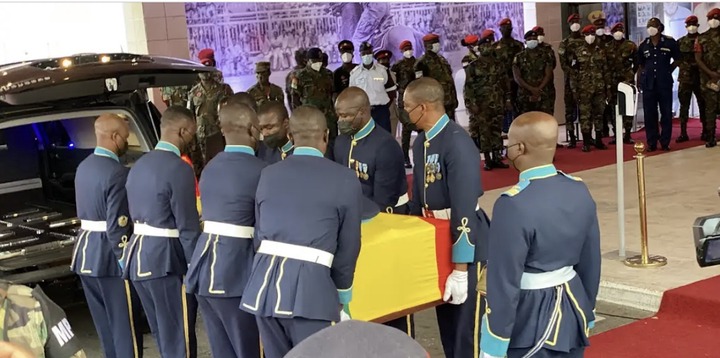 Jerry John Rawlings as a state man, Burial ceremony started on the 24th of January, 2021 with the Mass Service, Night Vigil following the Filing Past at the Accra International Conference Centre.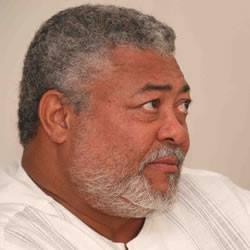 Jerry John Rawlings painful and sudden demise still lingers on the minds of his love ones as if he died just recently due to how he was admired and cherished by many.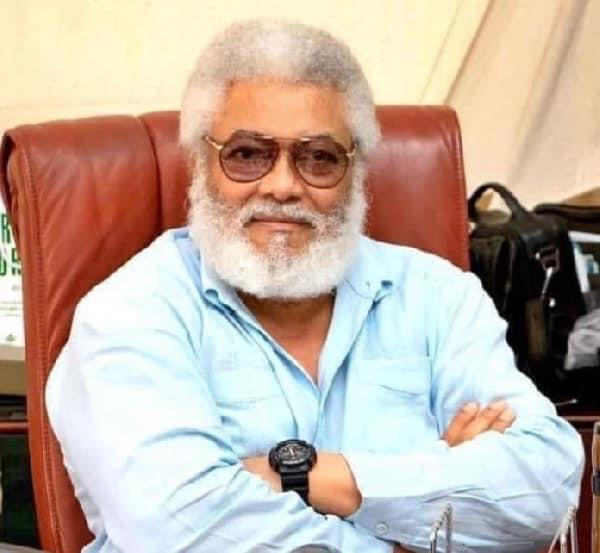 Jerry John Rawlings shall always be remembered as the Pillar and Founder of Ghana's democracy and also will be known as one of the greatest leaders the nation have ever produced aside Dr Kwame Nkrumah and many others.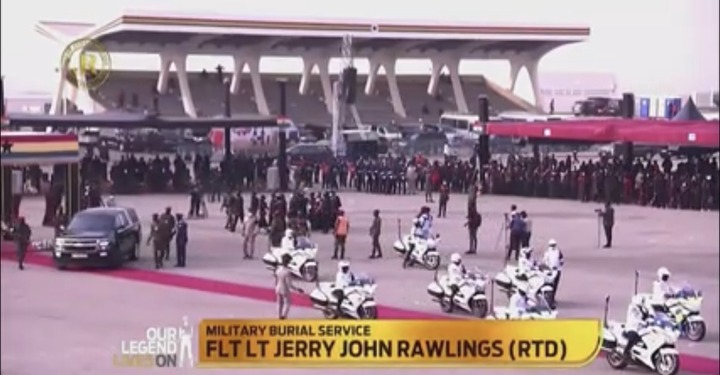 Eventually, he will finally be buried today as his final Burial rite is ongoing at the Accra Independence Square and later his body will be conveyed to the Military Cemetary for burial.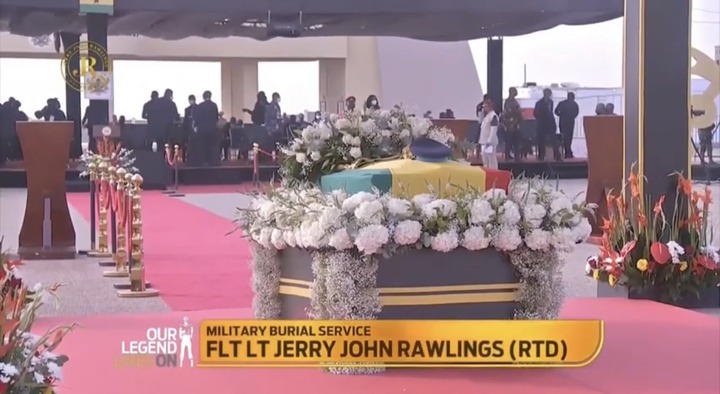 The Rawlings Family have already shown up at the Independence square to pay their very last respect to their own with tears in their eyes. It is really a sad day for the family of the late fmr President.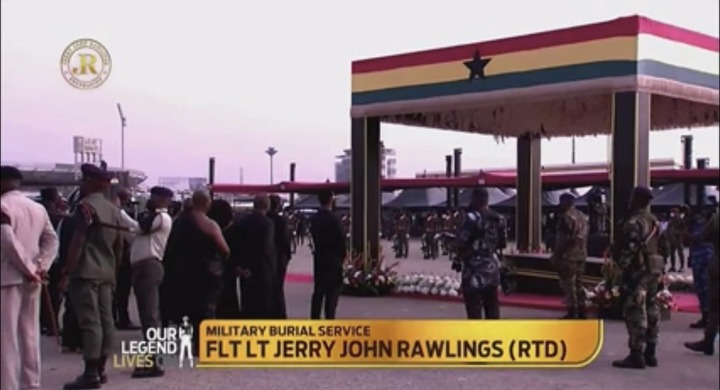 Nana Konadu, Kimathi Rawlings, Yaa Asantewaa Rawlings, Zanetor Rawlings are all present together with some relatives of the deceased to mourn him as they wave their final goodbye.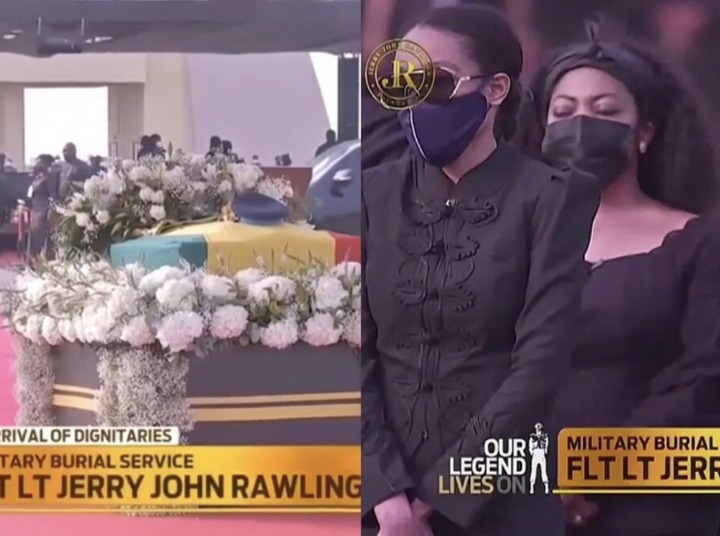 RIP Jerry John Rawlings! May his soul rest in perfect peace
See Photos below;