Flight Lieutenant Jerry John Rawlings has finally been buried. His Burial took place at the Burma Camp Military Cemetary. Today is indeed a National Mourning after the late Founder of Ghana's Democracy has been buried.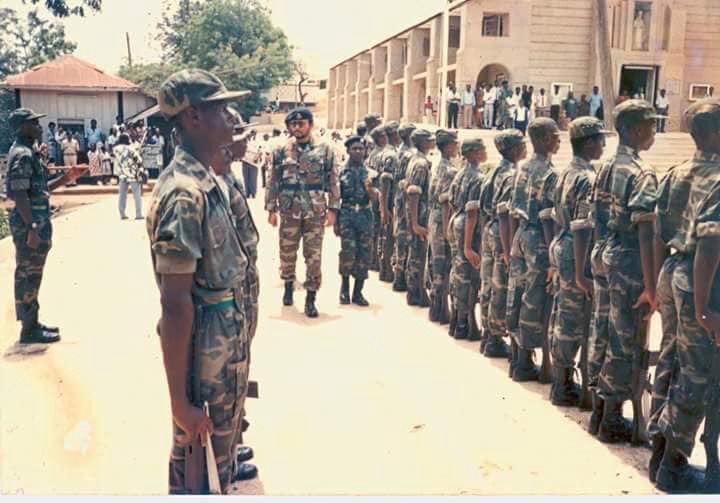 Jerry John Rawlings who died on the 12th Of November, 2020 is finally taking his eternal rest. He is gone but his name will forever live in the memory and history of our motherland (Ghana).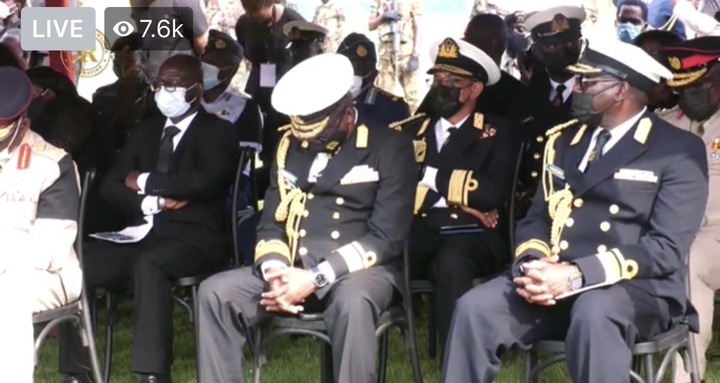 Jerry John Rawlings who is known as a state man was taken through a very deserving state burial procedures by the government of Ghana.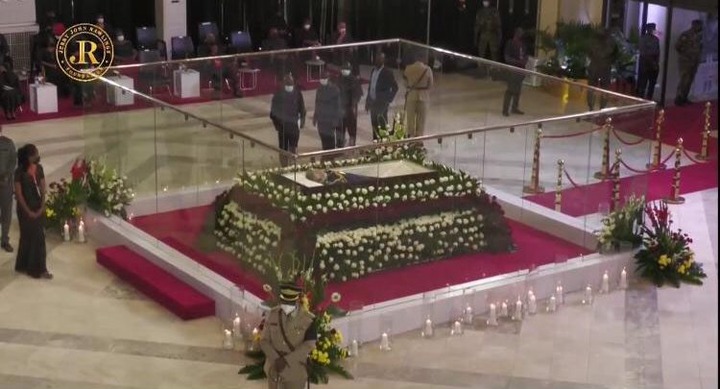 The Military (Airforce base) was in charge of the Burial of Jerry John Rawlings right from the very beginning of the rite.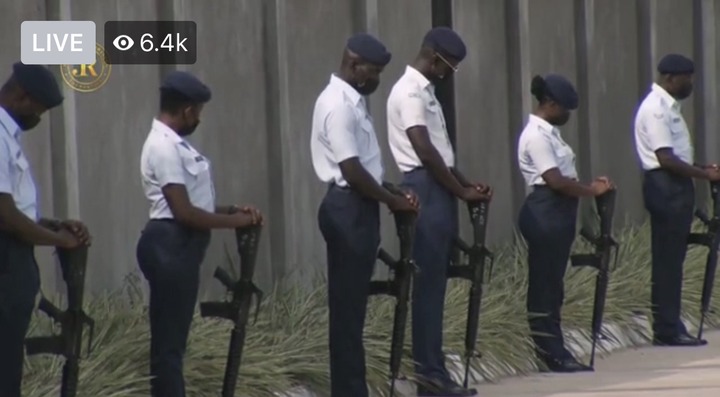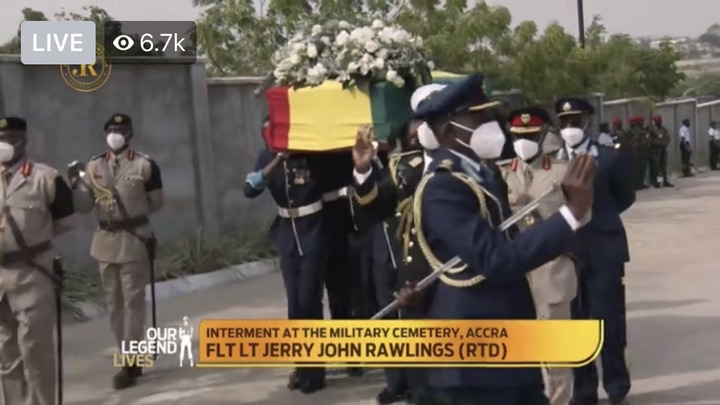 Jerry John Rawlings as an ex Flight Lieutenant and President of Ghana was celebrated massively by the Ghana Armed Forces with some displays.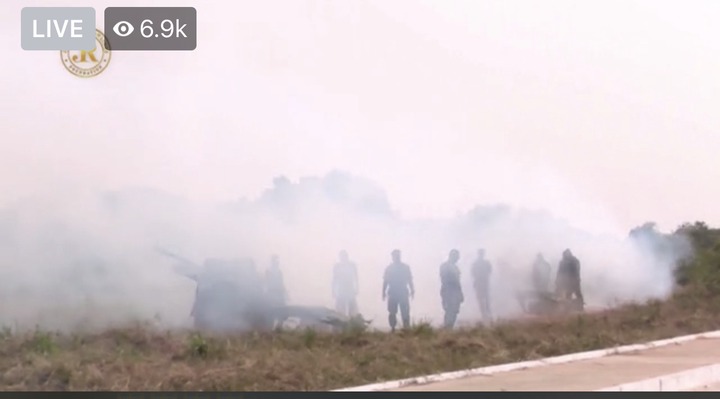 The Information Minister Designated recently revealed that JJ Rawlings will receive a 21 gun salute from the military and eventually, the Military displayed it to their ex commander with a Chopper holding the Flag of Ghana whiles flying.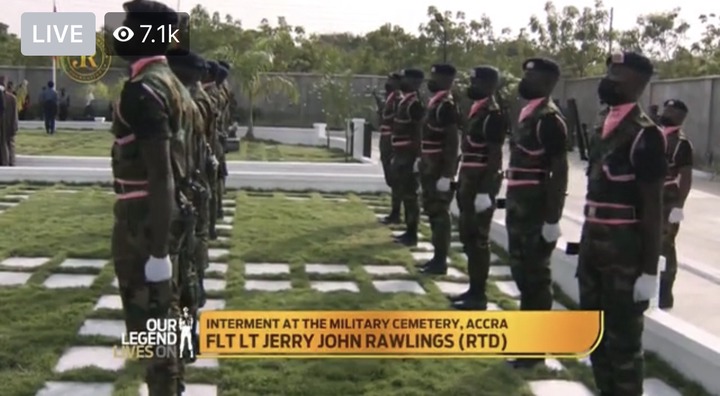 21-gun salute, commonly known by many nations, is the highest honor rendered to a Militant with high status whether an ex or staff.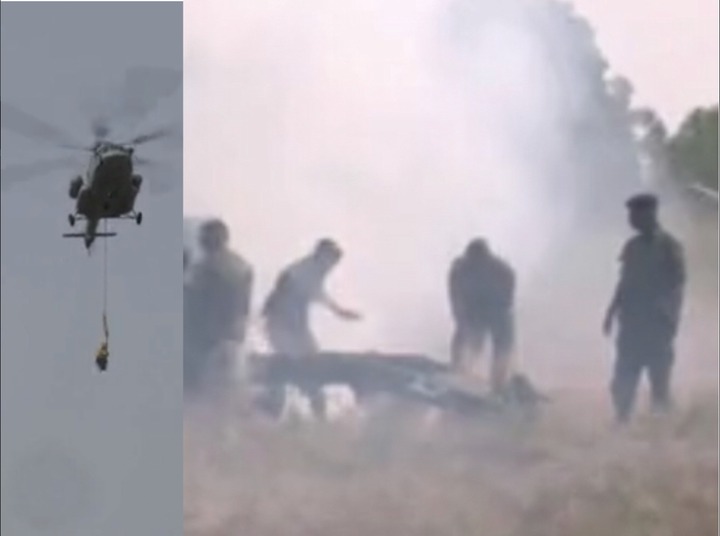 This was also the last respect paid to Jerry John Rawlings by the Military. Indeed he really deserves it after making the Armed Forces in Ghana very influential and prominent.
See some Photos of the 21-Gun Salute below;