The artiste Manager Popularly known as Lawrence Asiamah aka Bull Dog on the 11th of January, 2021 was arrested by the BNI after he allegedly threatened President Nana Addo Dankwa Akufo-Addo to pay the aggrieved MenzGold customers or else he won't be able to accomplish his second term in Office.
Bull Dog made this bold but sensitive statement on the United Showbiz programme on UTV. Unfortunately for him, his own words landed him the grips of the BNI. Bull Dog was arrested and detained few days after his controversial statement.
Even though Bull Dog retracted his comment which has been deemed as a threat after the show, but he he was arrested regardless.
Bull Dog spent some days in Cells and was eventually bailed after barely 4-days of his arrest.
The artiste manager was charged with "Offensive Conduct, conducive to breaches of the peace
However, Bull Dog has been spotted at the Supreme Court of Ghana with a new look together with his Lawyer. This very Photo of him at the Supreme Court of Ghana has caused massive stir online.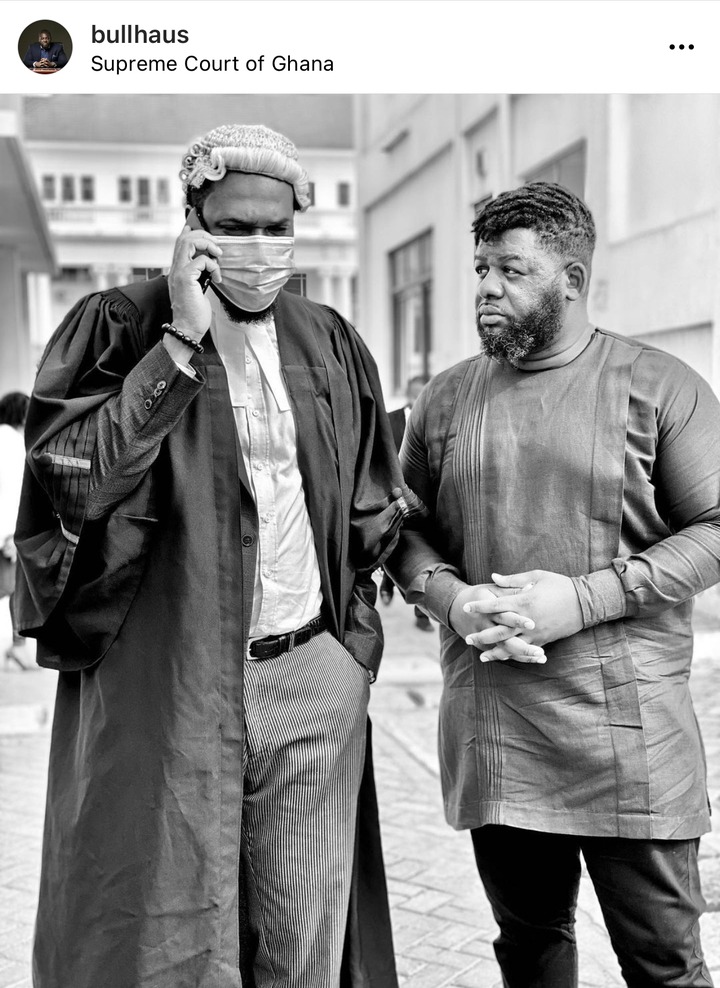 He captioned; "My Negative experiences in life has been the most positive and profitable of all of my life experiences"
"It gave me growth and gave me more robust"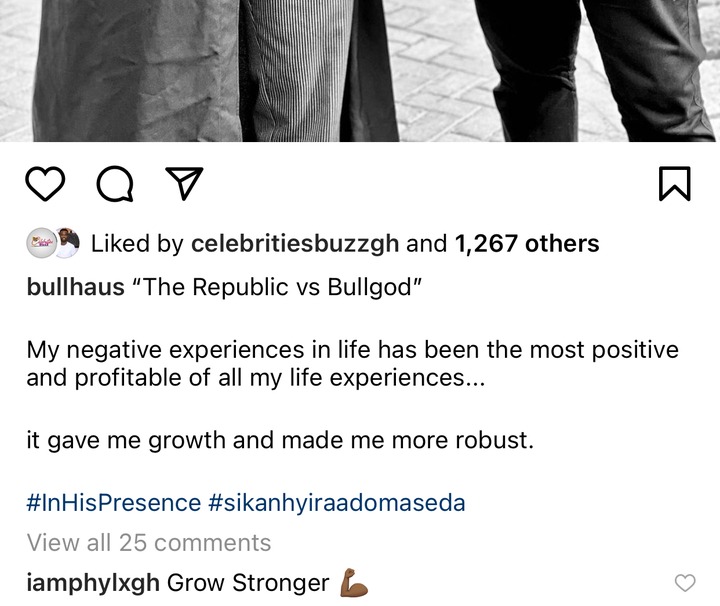 From Bull Dog's caption, you could see that he has really take an "L from an L" from his negative life experiences which has shaped him to become a better person likewise what happened to him recently after his alleged threat to Prez.Akufo-Addo.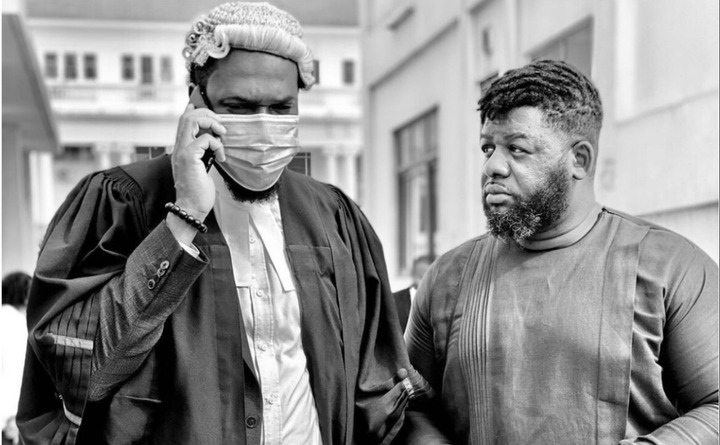 Bull Dog is now in a different hair style now and looking more flyer as he poses with his Laywer who is known with the nick name as "the republic".