Founder of the National Democratic Congress(NDC) and former president of the Republic of Ghana, His Excellency Jerry John Rawlings have finally gone home today, January 27th in a beautiful and iconic Stated Burial which lasted for 4 days.
The former head of state passed on after suffering a short illness which is still unknown to the general public.He was reported to have fallen sick few days after the burial of her mother.
He was loved by many following his humility and sense of humor many head of state luck.
Jerry Rawlings, has left behind a complicated political legacy which got him the tittle 'Soldier Of Democracy'.
He was Ghana's long serving leader who served for over a decade with the Military rule and through Democracy, credited with moving Ghana towards a multi-party system and instilling democracy.
The late and former head of state was married with four kids, a boy and three girls. however during his state burial, two women, 52 and 50 popped up form no where claiming to be the first and second daughters of the late Rawlings Rawlings
Having said that, a rare photo of young Rawlings and his beautiful wife, Nana Konadu Agyeman-Rawlings have popped up after his state burial which ended today.
In the said photo, young Rawlings and his wife was seen posing beautiful for the cane and Ghanaians can't stop admiring them.
See the photo below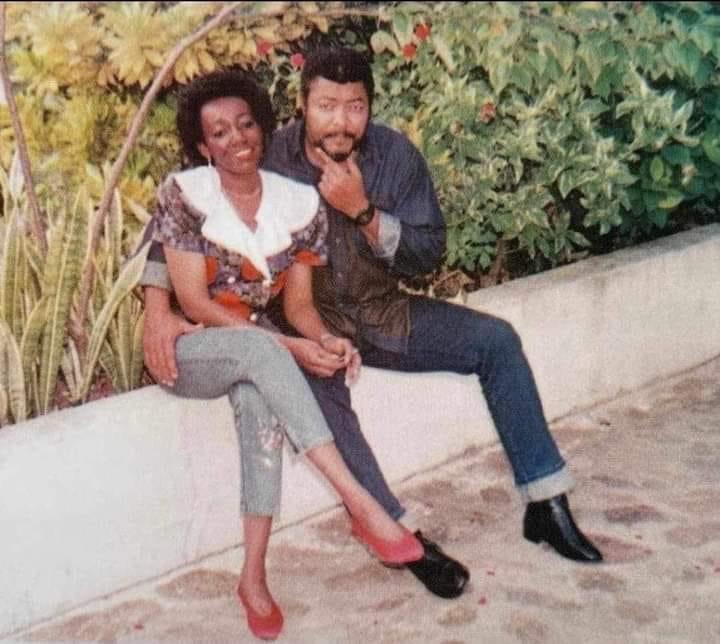 Ghana has indeed lose a great legend! May his soul Rest sin Perfect Peace.