November 12, 2020 was a bad day for Ghanaians after we lost a great legend to a short illness. Flight Lieutenant Jerry John Rawlings! A political legend passed on after a short illness in the late months of last year 2020 at the Kolebu Teaching Hospital in Accra, Ghana.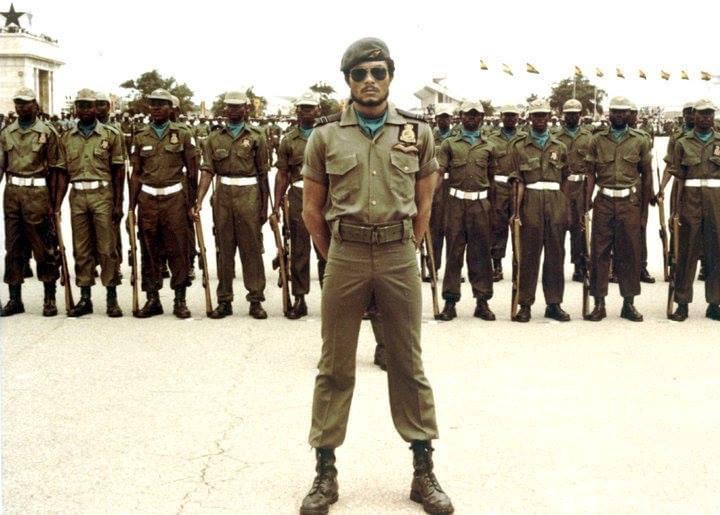 His death came as a surprise to many due to the fact that, report of his illness was not made known to the general public until his sudden demise.
The former Head Of State Who rule for close to 20 years with both Military rule and Democratic rule after 2 months of his sudden death was finally buried yesterday, January 27th, 2021 at the Military Cemetery in an iconic State Burial which lasted for 4 days.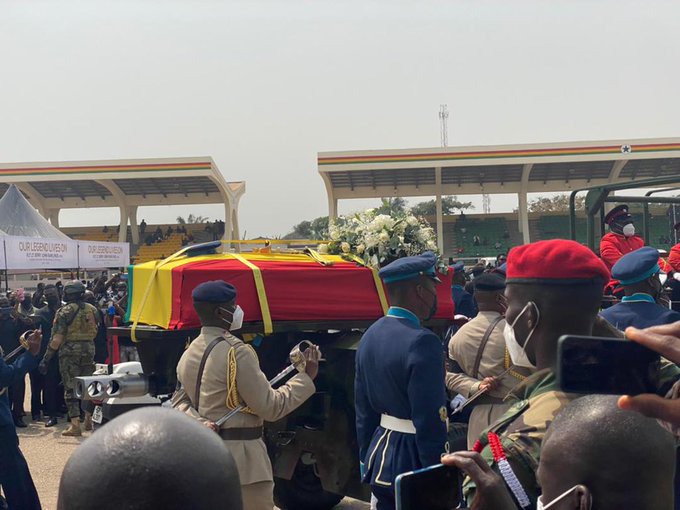 The founder of the National Democratic Congress(NDC) left behind 4 known children, a boy and three girls until three other Children from no where popped up at his burial ceremony as his children.
However, popular cartoonist, Tilapia De Cartoonist', a Cartoonist who provides the latest and very best of what's trending across the web have featured the late Rawlings in his latest artwork and has got many Ghanaians emotional.
In his artwork shared on his social media platforms, he indicated that the 'The Flight Lieutenant's Fight Home' and Ghanaians have took to the comment section of his post to react to it massively.
Take a look at his post and some reactions from Ghanaians below