Renowned and award winnning Gospel Artiste popularly known as Diana Antwi Hamilton has been the best gospel artiste for the past years now with the back to back awards she has bagged at the Vodafone Music Awards.
Among Billboard top ten ranking, Diana Hamilton stands among men; Stonebwoy, Shatta Wale, Sarkodie and Kwesi Arthur to be the fourth best musician in Ghana.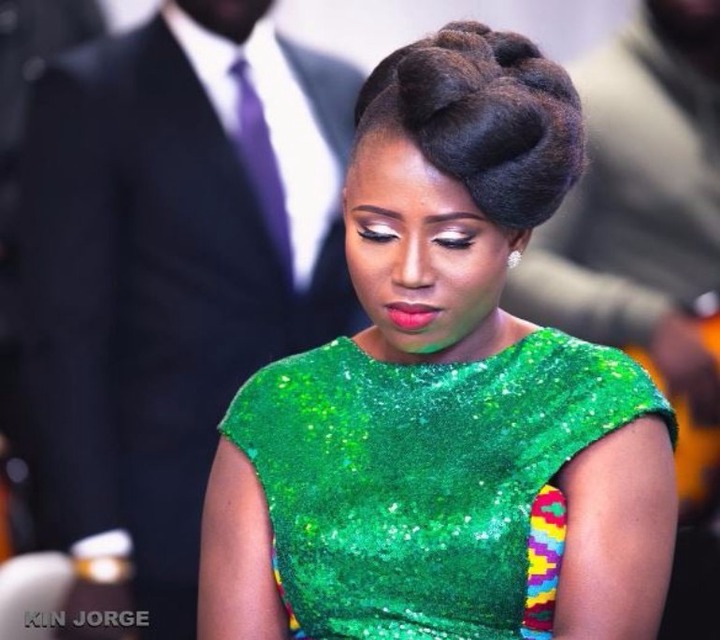 Diana Hamilton
Diana Hamilton is a UK based Ghanaian who normally visit Ghana. She is known to be one Gospel Musician who has is helping the gospel genre to maintain its credibility and significance with her hit songs such as; Wasem, Adom, Nyakopon, Nyansabuakwa and many others.
However, Diana Hamilton appeared on an interview at Kumasi based Angel FM to elaborating some past and sorrowful experiences/miscarriages her Junior sister passed through before giving birth to a bouncy baby girl.
According to Diana Hamilton, her sister is someone who gets pregnant so fast after giving birth but has not been able to conceive because of miscarriages.
"My sister since she was a child always wished to give birth to a girl but unfortunately, anytime she tries to give birth to a girl she faces a miscarriage but anytime she gets pregnant to a boy then she conceives. She has suffered about four miscarriages which was all girls"
"But God being so good to her on her last pregnancy,she was able to give birth even after Doctors once again advised her to abort the pregnancy or else she will suffer another miscarriage with the symptom of abnormal bleeding as she suffered earlier"
"My sister and her husband gathered their faith together and prayed to God to deliver their baby safe and sound even after bleeding abnormally, ho and behold, my sister gave birth to a bouncy baby girl called Michel and she is very healthy and smart, she is now 3-years old"
Diana Hamilton revealed this to glorify the name of God and the inspiration behind her "Adom" single.