In Ghana and even some developed countries, when one is less fortunate (Poor) they seem to be looked down upon. The is a saying that states that; Money can't buy life but for me money can really help save or maintain a life when one is in a dying or critical health condition.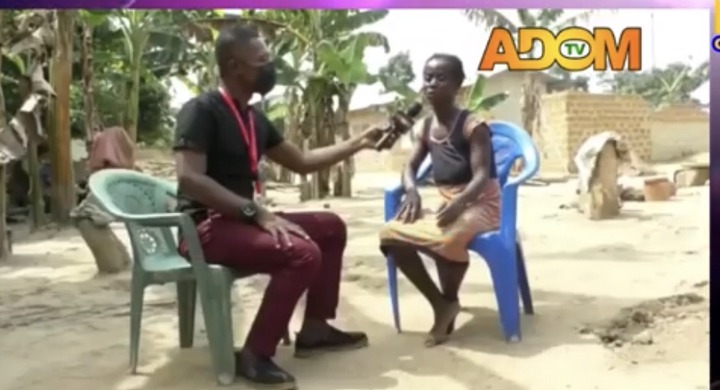 However, a mother of a little girl, Esther Dadzie who suffered from Cancrum Oris leading to her demise was interviewed on Adom TV to insinuate how she has lost her only daughter after she suffered from Cancrum Oris.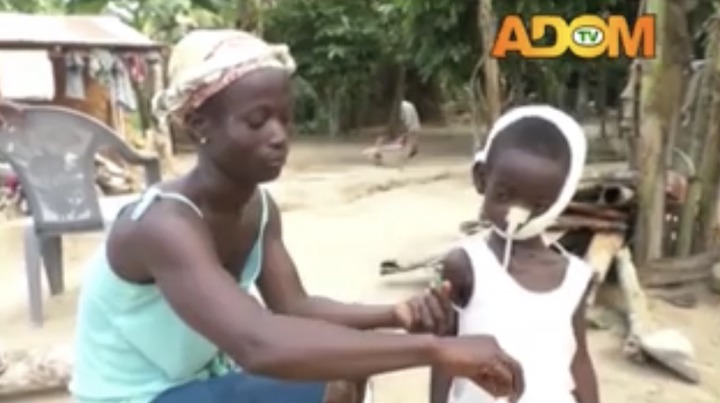 The little girl suffered from Cancrum Oris for over a year leading her to her untimely demise.
According to Maame Abena, she is really disappointed in the Doctors of Korle Bu who didn't made an effort to save her daughter's life just because she don't have enough money.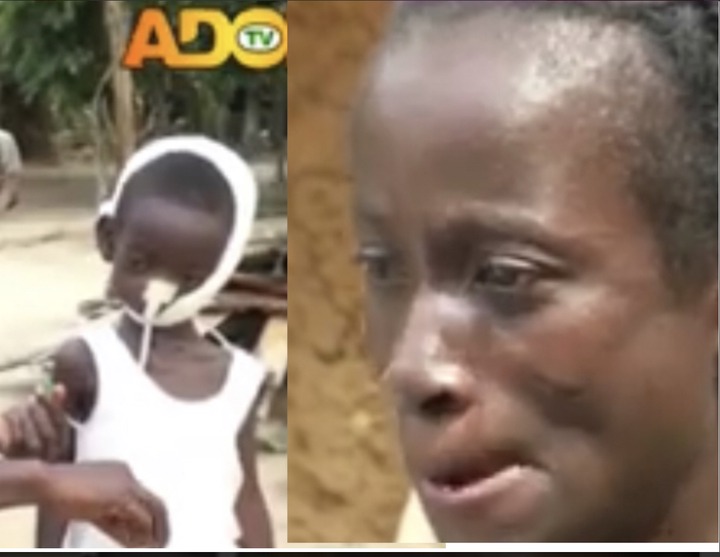 "I am very sad and traumatized for the lost of my only daughter, Esther Dadzie, we have been going to the Korle-Bu teaching hospital for the past one year now but anytime we go there to know the exact date for the surgery, we get referred to another time which continues for over a year whiles Esther was on tube"
"Unfortunately, the last time we visited the Korle-Bu teaching hospital and sitting whiles awaiting for a Doctor to check up on Esther, she died in my arms" She said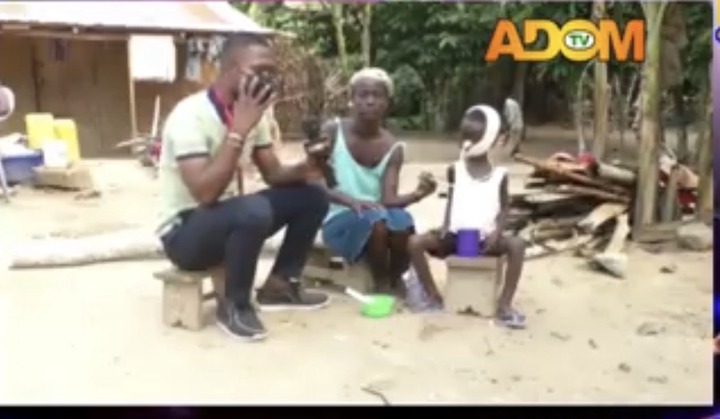 She then pleaded with the government to lean a helping hand to the less fortunate ones when they are in this kind of dying moment because from the experience she had through the one year of visiting Korle-Bu on referrals, she realized that, like if she was to be much rich and could afford everything by herself, her daughter's surgery would have done much earlier than how it was postponed leading to her daughter's demise.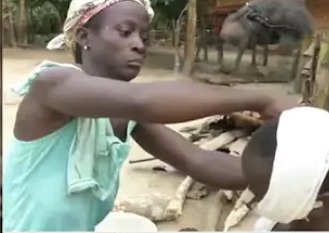 Maame Abena Dadzie the pleaded with the government to help her start something on her own because she has really spent all her resources and dough on her daughter's illness with the help of some good Samaritans but all efforts was futile.
Maame Abena resides at Breman Asikuma in the Central Region of Ghana. She and her daughter was granted an interview before she died and has once again been interviewed after the demise.