The Court hearing of the National Democratic Congress (NDC) Petition against the Electoral Commission of Ghana (EC) is still ongoing as the witness for the Petitioners, Mr Asiedu Nketiah is currently challenging the legal team of the New Patriotic Party to prove every point that the 2020 Election was flawed.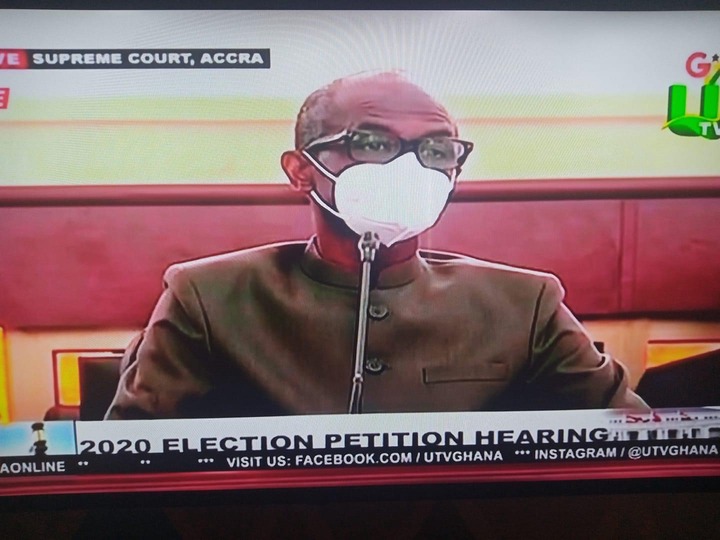 Mr Asiedu Nketiah in his appears in the witness box for the second time was asked numerous question by the legal member of the NPP, Lawyer Akoto Ampaw.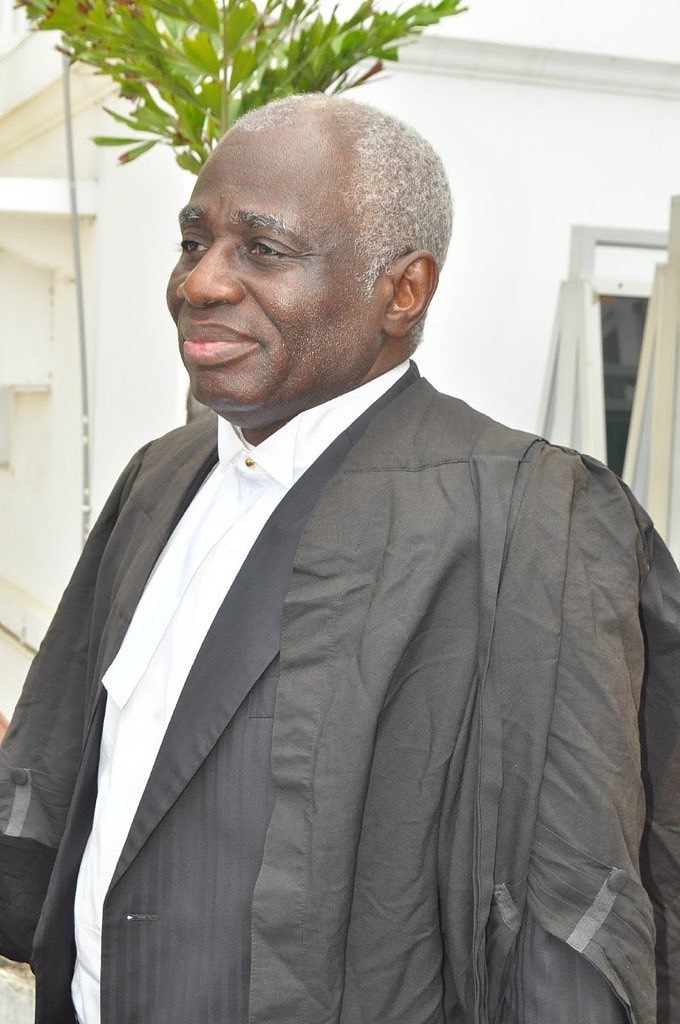 Lawyer Tsatsu Tsikata
The National Democratic Congress lead member of the Legal Team, Lawyer Tsatsu Tsikata is also performing well with all his intelligence and evidence to defend the Petitioners
Asiedu Nketiah's can finally have some breathing space after some tough questions that was thrown to him by Lawyer Akoto Ampaw whiles the cross-examination was ongoing. Madam Jean Mensah the EC boss will also be cross examined by the NDC Legal team to clarify the Election result she declared which didn't tally that of the NDC's figures as they claimed.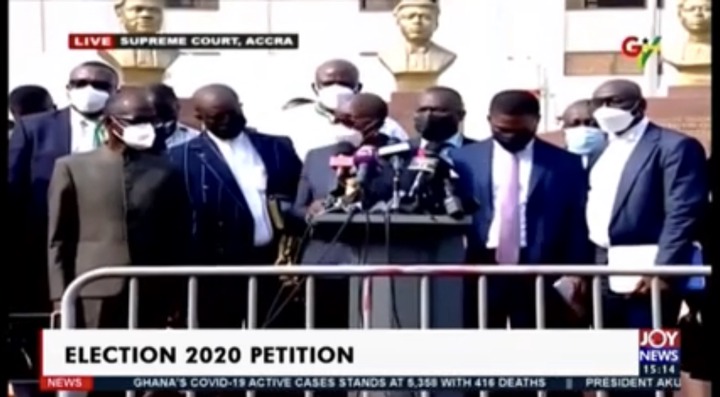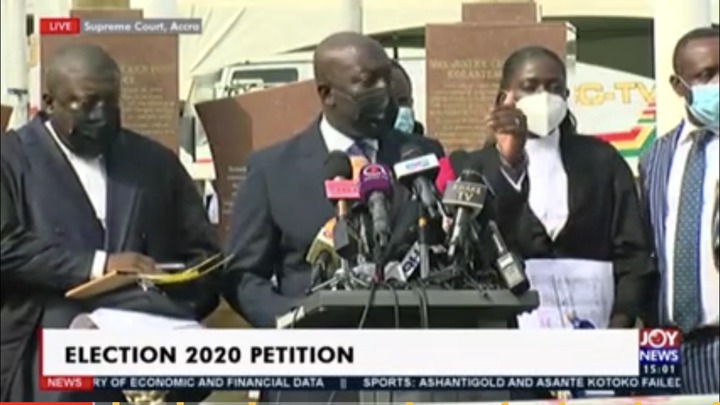 However, after the court hearing, the New Patriotic Party and the National Democratic Congress thus the Petitioners and the Respondents, held a Press conference to Address the just end Court hearing.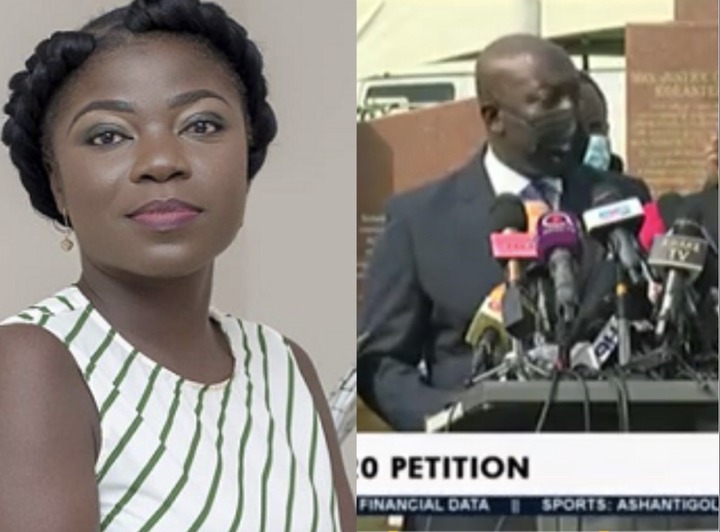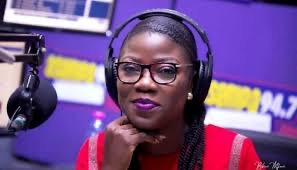 Popular renowned Journalist cum Private Practitioner, Afia Pokua aka Vim Lady has boldly suggested that the Petitioners and the Respondents can face a contempt case with the Apex Court if care if not taken because it's not really mindful to hold a Press Conference over the Petition whiles the case is being dealt in Court.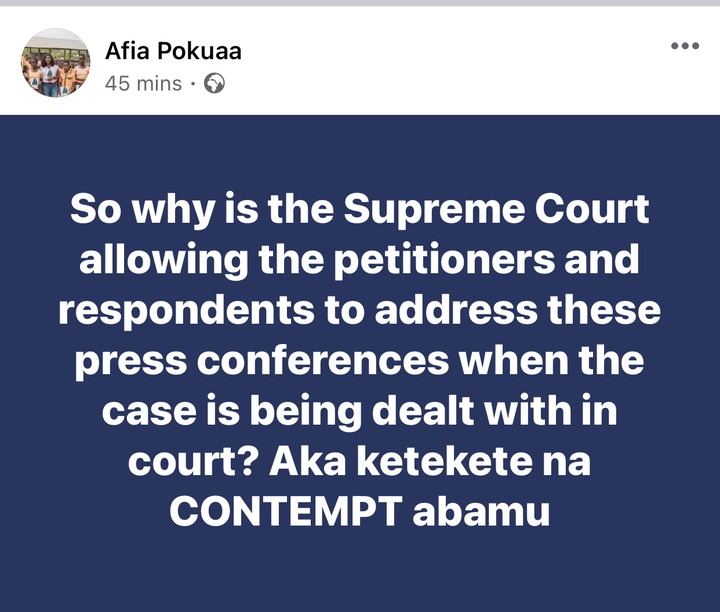 She wrote; "So why is the Supreme Court allowing the petitioners and respondents to address these press conferences when the case is being dealt with in court? Aka ketekete na CONTEMPT abamu"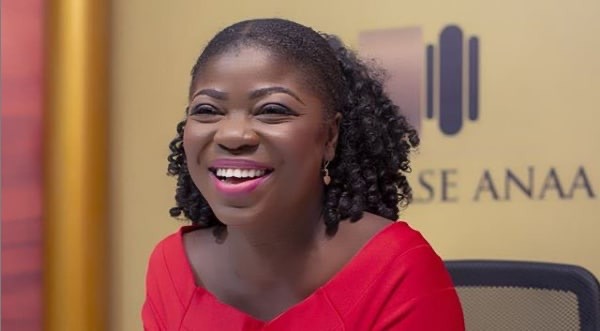 Afia Pokua is known for her bold character in addressing some societal and Political issues without hesitating, she is one straightforward woman.