Just recently, the Founder and General Overseer of the Alabaster Prayer Ministry known as Prophet Isaac Kofi Oduro slammed and criticized the government due to the abnormal escalation of the COVID-19 cases.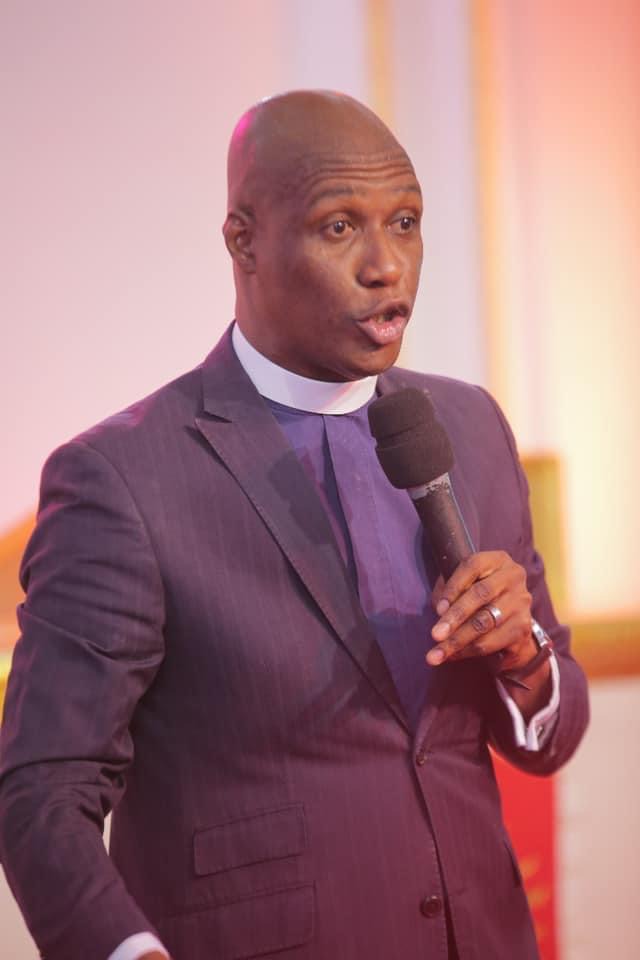 Prophet Kofi Oduro
The man of God out some of the blame on the government in making the cases of the coronavirus to spike.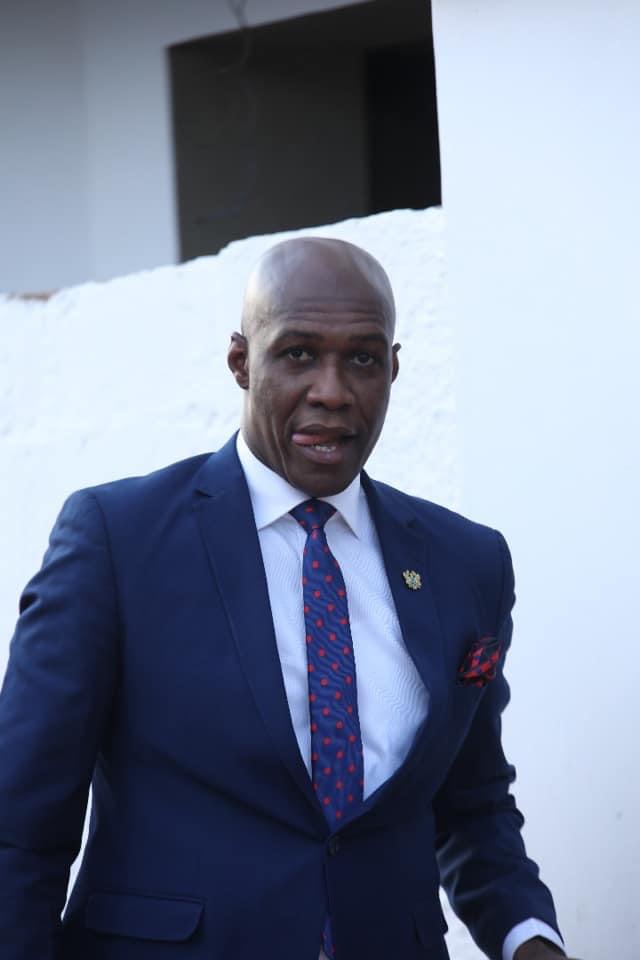 According to him, Politicians are part of the problem since they held Political campaigns before the 2020 Election which has led to the rapid rise of the cases.
He boldly revealed that, the government can not regard the increase of the COVID-19 cases to that of Public gatherings such as; Weddings, Parties, Church gathering other forms of social gathering and exclude Political activities out.
He then tagged the government as "hypocritical" and the must admit that Political campaigns contributed mostly to the COVID-19 rise.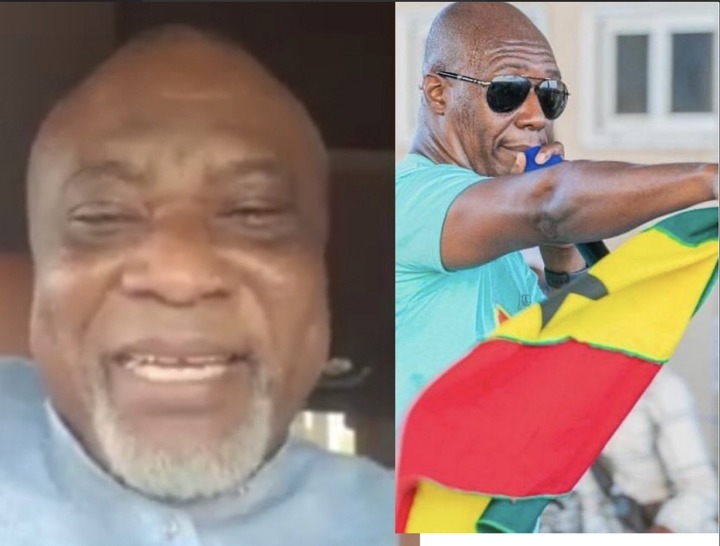 However, the immediate Parliamentary candidate for the New Patriotic Party who lost in the just ended Election in the Kpone Katamanso Constituency, known as Hopeson Adorye on behalf of President Akufo-Addo have replied Prophet Kofi Oduro over his rants and accusations on the President.
According to Hopeson Adorye, the conduct in which Prophet Kofi Oduro addressed the issue is very bad and disrespectful as far as the President of Ghana was included and it is very disheartening for him to call himself a man of God because God is a discipline God who hates disrespect.
"As a Pastor, you have to portray a humility and respectful character to serve as an exemplary for others to copy but as a man of God using some sensitive words whiles on Pulpit is a no no"
"How can you call a whole President hypocrite after him finding ways and means to contain this dreadful virus? Kofi Oduro you didn't addressed this issue in a respective manner"
"Imagine if the government suspended the 2020 Election just because of the COVID, don't you know that the country could have faced a constitutional crisis? Please I would advise you to apologize to the President" He added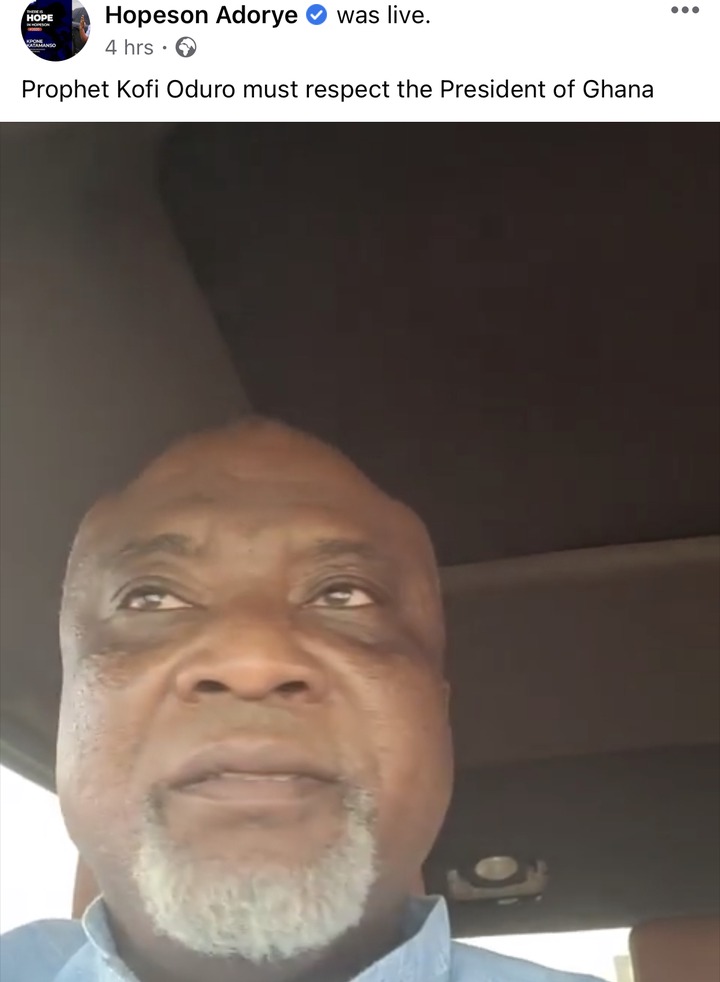 Hopeson Adorye went on Facebook Live to reacts to the rants of the Kofi Oduro.