Controversial investigative journalist Kevin Taylor has thrown yet another punch following the current situation at the Supreme Court on the 2020 Election Petition filled by the opposition National Democratic Congress's leader, John Dramani Mahama to challenge the 2020 Election result over reason of a flawed election.
Kevin Taylor Who seems to have problem with everything that happens in the Court when it mostly the case of the The New Patriotic Party legal team have been lamenting and attacking the judiciary on social media.
Following his attacks on the judiciary, The Judicial Service Staff Association of Ghana (JUSAG) released a press to warn him of which he replied them on his popular show "with all due respect".
However he has stated in a Facebook post today that, indeed Ghana is a Shit Hole and that he's proud to be an American.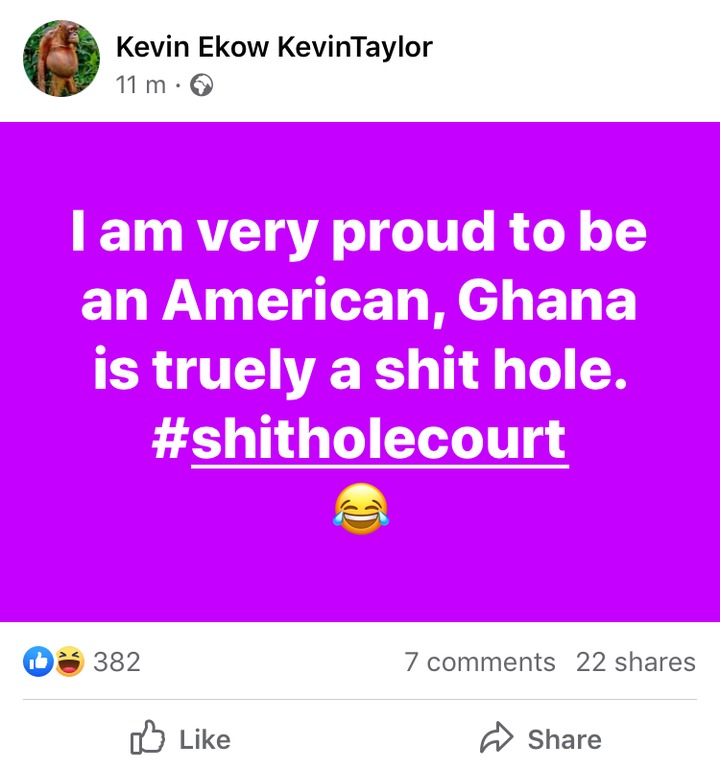 This statement of his came after the leader of the National Democratic Congress' counsel, Lawyer, Tsatsu Tsikata requested for access to the original documents of the final result declared since the documents required for a fair hearing.
Kevin Taylor in reaction to that stated that, he could show the original document requested by Tsatsu Tsikata but it will be wast of money to the government