The CEO of Radio Gold Mr Kwasi Baffoe Bonnie was reported dead on the 1st of February, 2021 earlier in the new month. The late Mr Baffoe Bonnie died after suffering from a short illness and not being able to respond to treatment.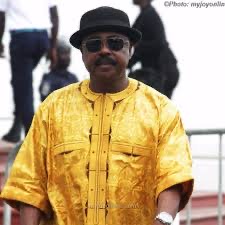 The Late Mr Kwasi Baffoe Bonnie
Mr Kwasi Baffoe Bonnie is known as a National Democratic Congress (NDC) member and his Radio Station (Radio Gold) is affiliated as an NDC station.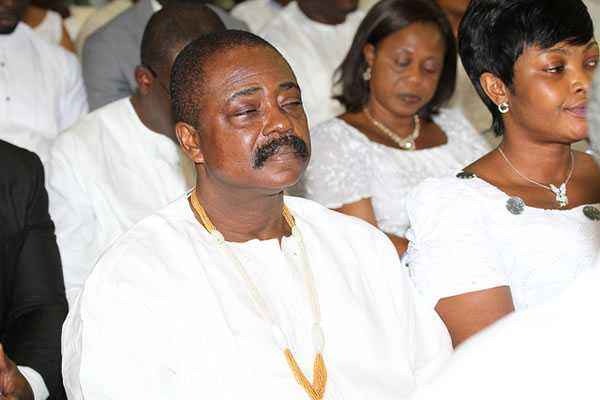 Mr Baffoe was the Board Chairman of the Ghana Air catering Services from the year 2006 to 2007 he later advanced in the year 2012 to 2016 as a Presidential staffer and a Senior Advisor on Political issues whiles the National Democratic Congress (NDC) were in government.
The late Mr Kwasi Baffoe Bonnie was known to be a very close friend with the fmr President of Ghana and Flag Bearer of the NDC, John Dramani Mahama.
He was once the adviser of the Fmr President and their bond between them was healthy.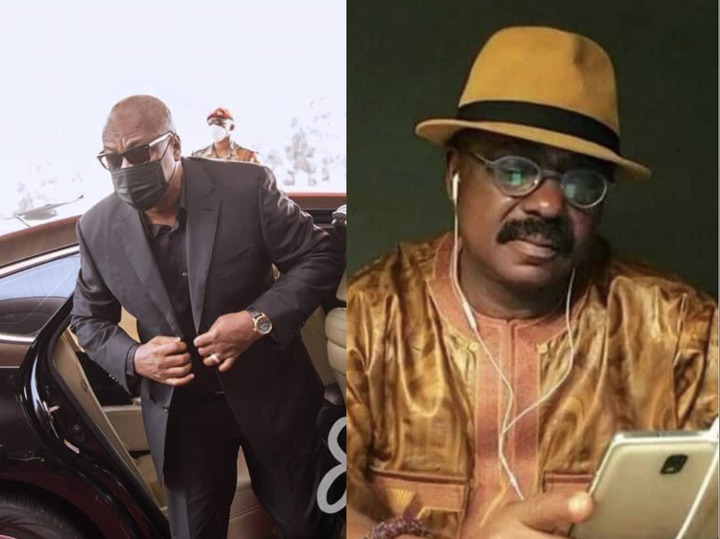 However, John Dramani Mahama after 2 days of the demise of his friend has finally reacted in an emotional manner.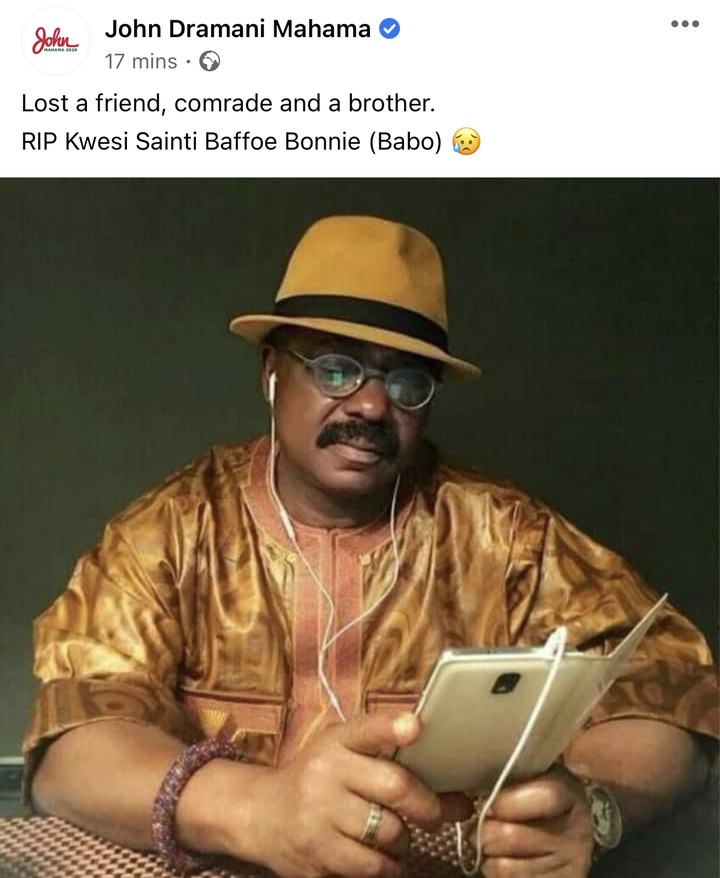 He wrote on his timeline; "Lost a friend, comrade and a brother.
RIP Kwesi Sainti Baffoe Bonnie (Babo) 😥"
John Dramani Mahama used his Facebook page to announce the death of the late Kwasi Baffoe. It's indeed a big lost to the National Democratic Congress as a Party for losing such an influential supporter of the Party with how Influential he has been to the Party.
May his soul rest in perfect peace.