In Ghana, when a Thief or an Armed Robber is caught red handed in an act by civilians, that very thief won't be spared but will go through an some MOB action if he or she is unlucky depending the area. This kind of incidents have occurred on several occasions as we normally hear from news. Most especially when that busted thief is a very notorious criminal.
Many alleged thieves have lost their lives through MOB action. Some innocent ones have also been tortured and lost their lives through this same MOB action by false accusations.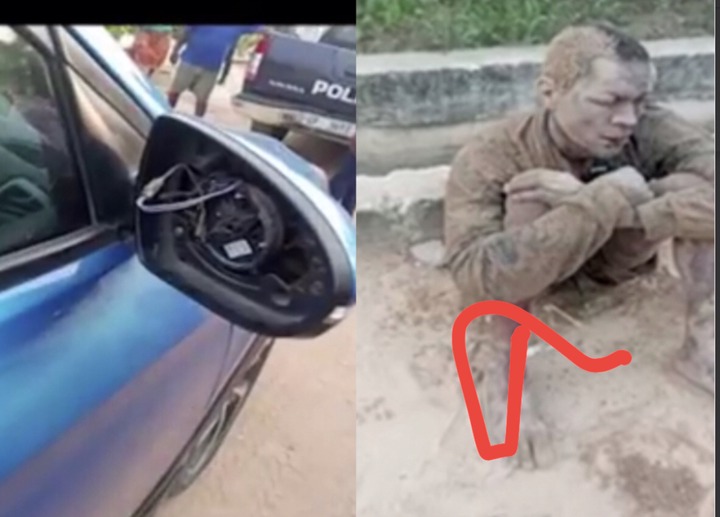 However most of these Thieves who go through this are notorious thieves but that doesn't guarantee the civilians to torture or assault them but rather report to the Police for the law to carry on.
However, information sighted on Angel FM has it that, a notorious thief who has been identified as Yaw John has been caught red handed whiles stealing a fixed side mirrors of a car.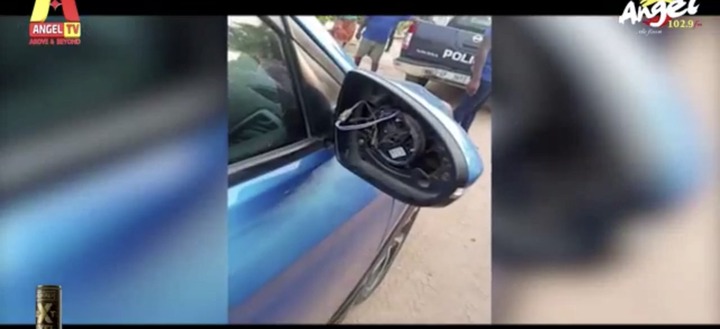 According to reports, residents car mirrors have been getting stolen by an anonymous thief and this thievery has been going on for some months now so individuals in the LAFA Gbawe community has been very keen in fishing out for the notorious thief.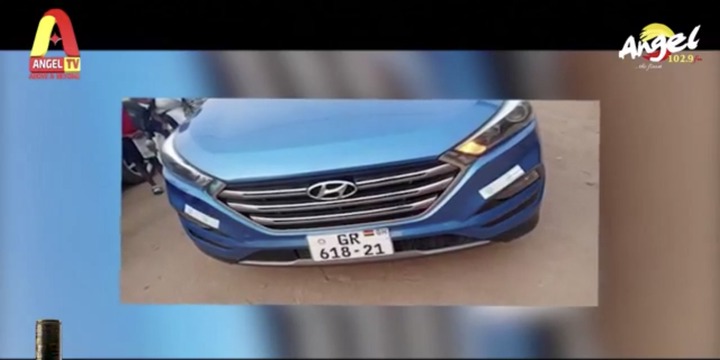 So this afternoon (4th February,2021), the alleged thief who is known as Yaw John and also a stranger to the residents was busted.
Per Information circulating, A Blue Hyundai Elantra with the number ( GR – 618 – 21) one mirror was removed, this made the owner to gather some group of men to set an eyes on his car incase the suppose thief come and remove the other side of the mirror again they should grab him.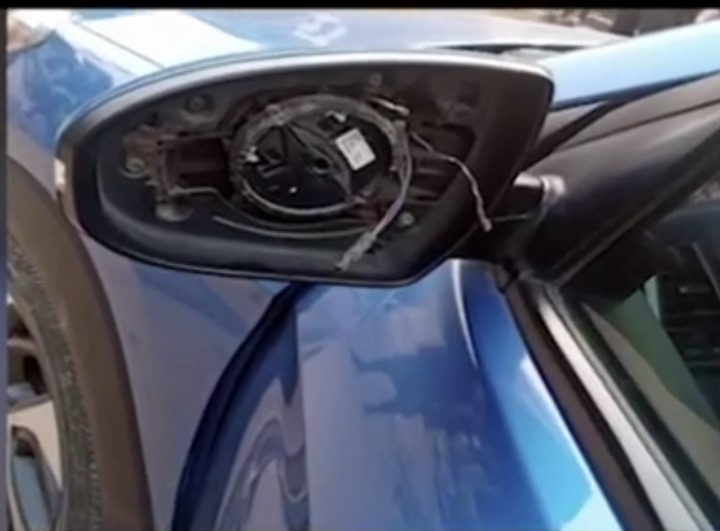 Ho and behold, Yaw John was caught whiles trying to remove the other side of the side mirror few minutes after removing the first one.
Indeed he was beaten to pulp by the residents of the LAFA Gbawe after the notorious thief was finally caught but fortunately for him, DSP Okyere of the LAFA Gbawe District Police station came to his rescue and has been arrested.
Investigation is in progress will keep you updated.