Oxygen, water, food etc is something humans including animals cans live without but, it's now obvious that, our ladies can not live without makeup as well. Many depend on makeup that, it even look more important to them then oxygen, food and water. They go extra miles to get themselves fixed up.
Having said that, Makeup is a tool women use to advance in society. It's no secret that a solid 8/10 women will become a as low as a 4/10 without her makeup. And that is exactly the case of some of our so called celebrities.
Few of them can do or live without makeup while majority can't do without it! Some of these celebs have proven to us on countless occasions that, without makeup they can't be presentable on screens and in real life.
Most of these celebs have wowed many netizens with their weird no makeup photos proven that, indeed beauty wouldn't have been their portion if there was nothing like make ups.
In today's article, I will be giving 4 of these celebs whom I think with no doubt that, they wouldn't have been presentable if there was nothing like makeup.
1. Wendy Shay
Rufftown records signee, Wendy Addo popularly known by her stage name as Wendy Shay is believed to be one of the female celebs who can't go a day without wearing makeup.
This is because she look extremely different without makeup and anytime she drops a no makeup photo, social media sets ablaze with heavy backlash and trolls
however, she seems unconcern with those trolls as he keep on doing what she likes best.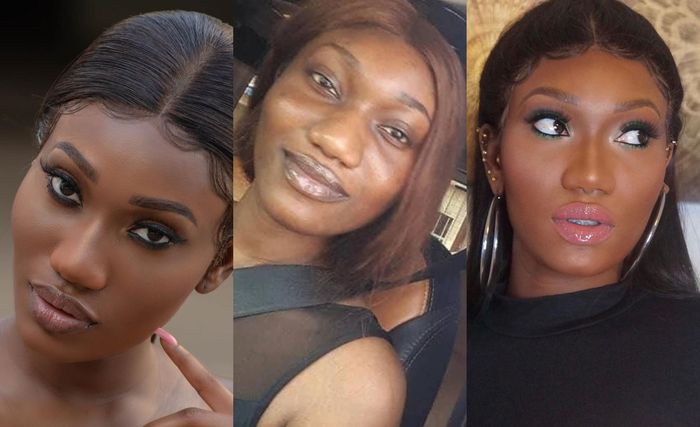 2. Fella Makafiui
The mother of one despite her heavy endowed is also among the few celebs who suffers trolls on social media anytime they drop no make up photos online.
The young but talented Ghanaian actress who shot to fame after casting 'Serwaa' in popular and educative TV series, You Only Live Once(YOLO) depends heavily on makeup for a glamorous look.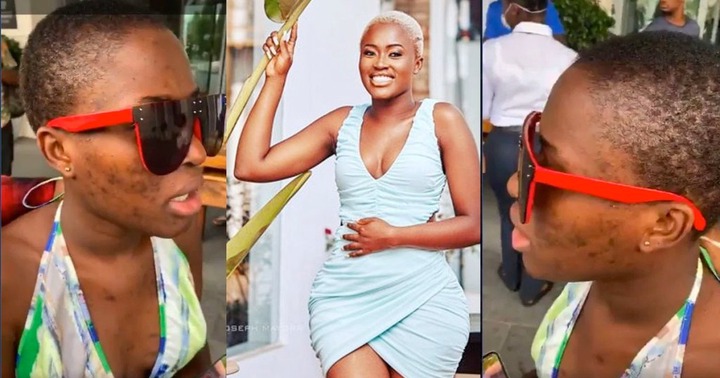 3. Afia Schwarzenegger
Self acclaimed queen of Ghana comedy, Afia Schwarzenegger born Valentina Nana Agyeiwaa just can't go a day without makeup.
The loudmouth celeb's facial look is always endowed with make-up and when a no makeup photo of hers hit the Internet, it simply a disaster.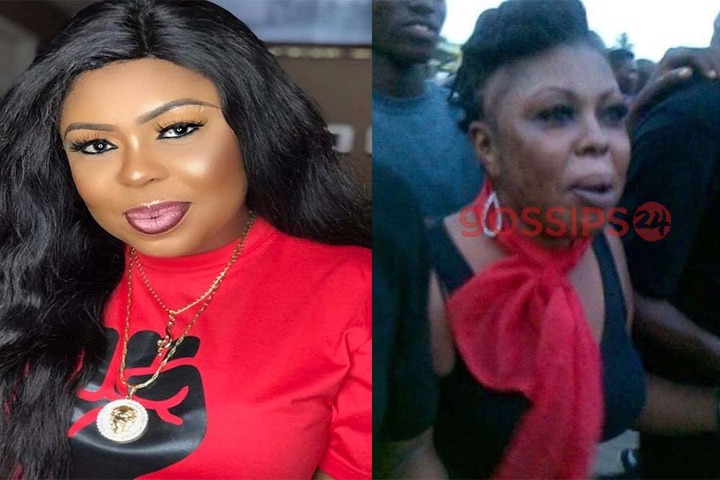 4. Moesha Boduong
Ghana actress and model who is also known for granting a controversial interview to CNN reporter Christiane Amanpour on issues of s£x, love and gender is one of them.
Hardly will you see her share a no makeup photo of herself on social media, this is because she's aware it will be a disaster of that should happen.
Despite having a big backside and frontside, there's a strong assertion that Moesha Boduong hides behind heavy makeup even whenever she is going to bed.