The Ghallywood Movie Producer and Actor known as Actor Eddie Nartey's wife was reported death on the 25th of January,2021 after reportedly suffering from a short illness.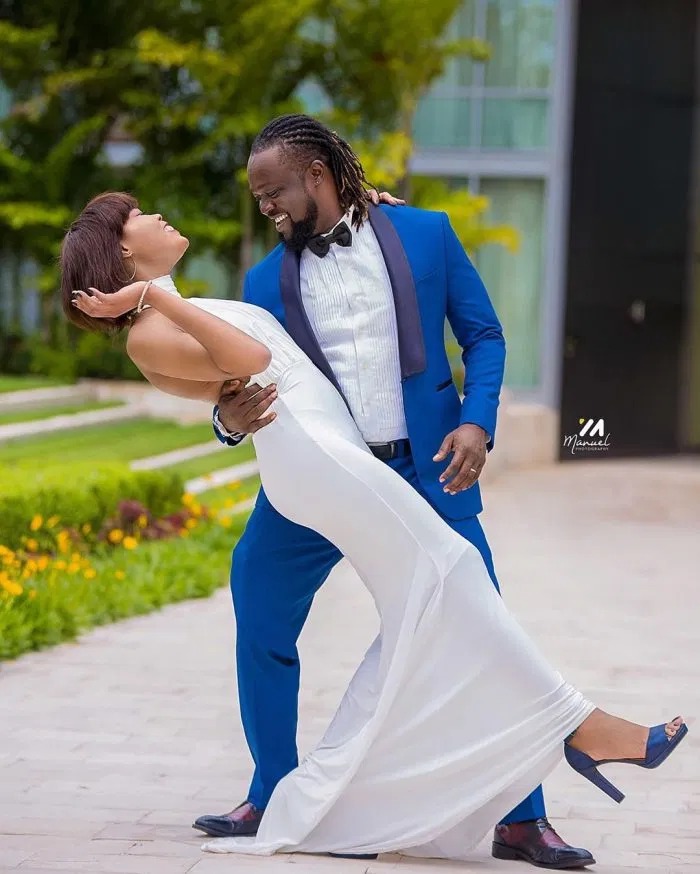 Vida Nartey's demise came as a great shock to many individuals with how she got engaged to the renowned Actor in just 3-years now.
The Actor since his spouse's death has not been of himself for sometime now as he battles to get his head over this heartbreaking ordeal.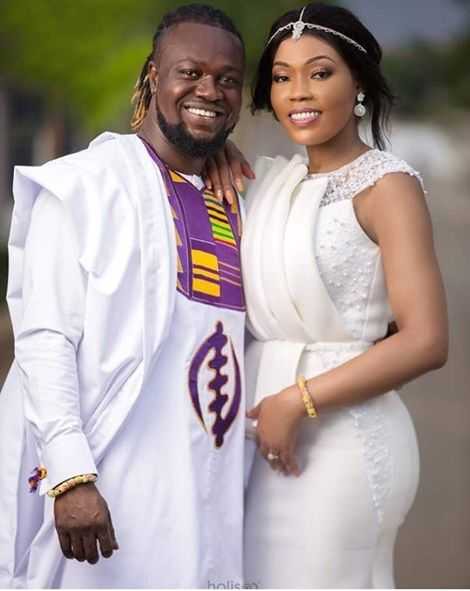 After the sudden demise of his wife, Eddie Nartey has been sharing some video together with her late wife to reminisce about some happy moments he had with her whiles she was alive.
Actor Eddie Nartey married the late Vida on the 22nd of September,2018 in a good organized and glorious wedding whereby top notch celebrities showed up to throw their support and love to their colleague industry Actor.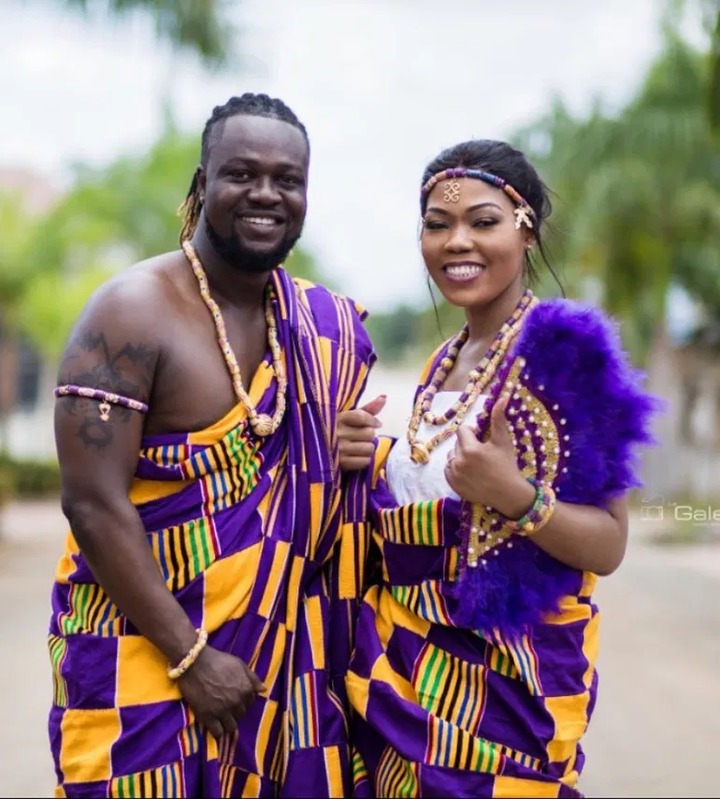 Unfortunately, fast forward 2-years later, the bride has departed.
Actors and Actresses in Ghana have tried their possible best to show their love to Eddie Nartey and also has sent him some warm condolences to soothe him.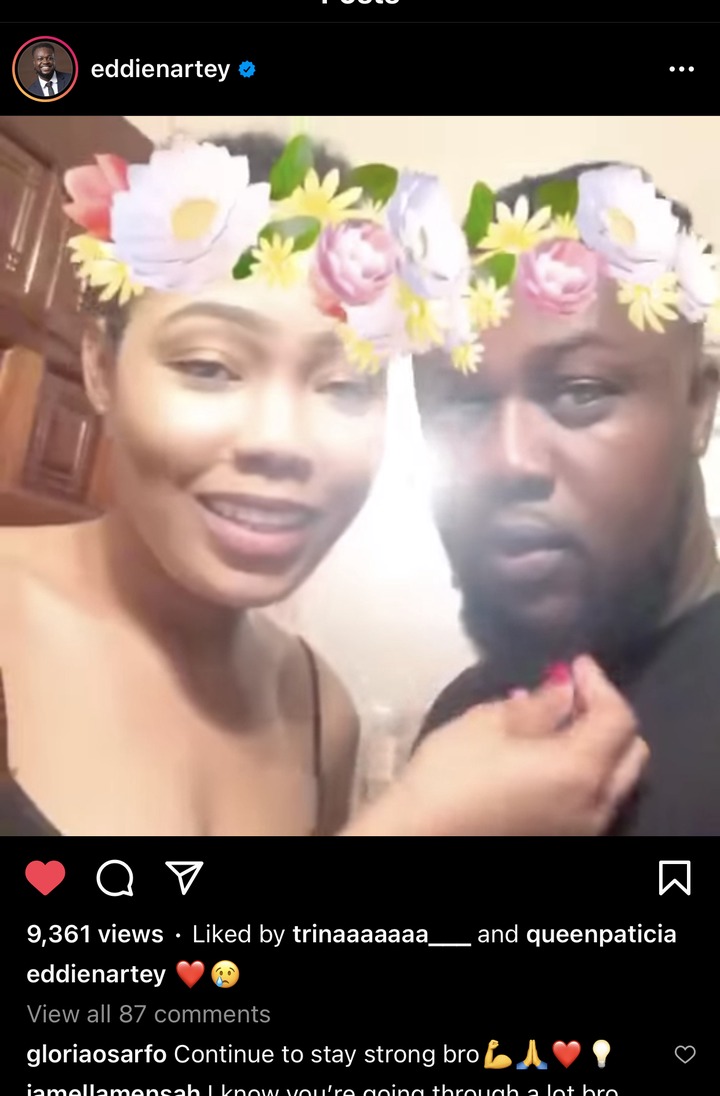 However, Eddie Nartey has shared some Snapchat video together her lovely late wife Vida, whiles they were having a good time together.
In this video you could here her wife saying "I love your eyes" whereby they were all laughing together.
Some celebrities have sadly reacted to the video posted by Eddie Nartey on IG with some motivational comments.
Watch the video below;