The Supreme Court hearing resumed today after John Mahama's second witness, Dr Michael Kpessa Whyte submitted his statement to the Supreme Court. John Mahama's third witness, Mr Rojo Nunoo was supposed to show up in court today to testify but unfortunately due to his health condition, he was not bodily present at the Supreme Court to testify.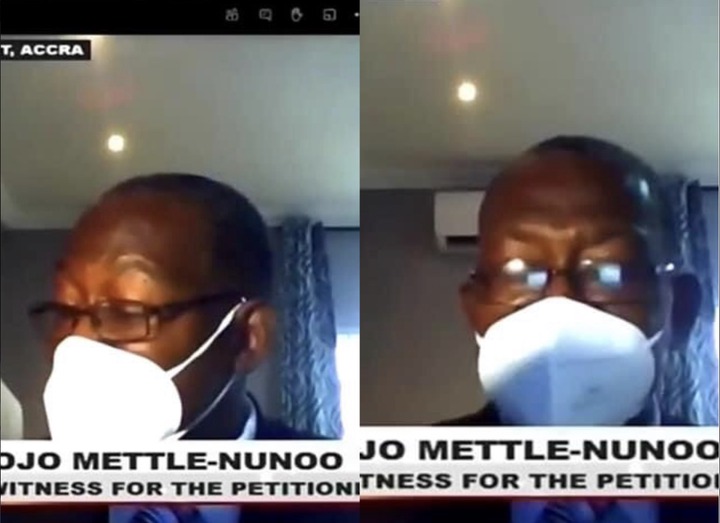 But that doesn't stopped the Judges from hearing his testimony as he was approved to make make his testimony via zoom in a live cam.
Mr Robert Rojo Nunoo
The Supreme Court Judges gave the Third witness of the Petitiner, Rojo Nunoo the mandate to interact with the Justices via zoom with Judiciary officer monitoring him at his base.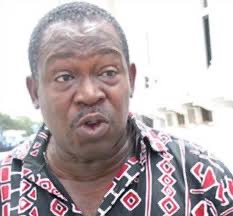 Moreover, the witness was not in Ghana but there was a legal officer with him from where he was testifying and as far as a Judiciary officer was designated to be with him whiles making his statement, there was not problem with that.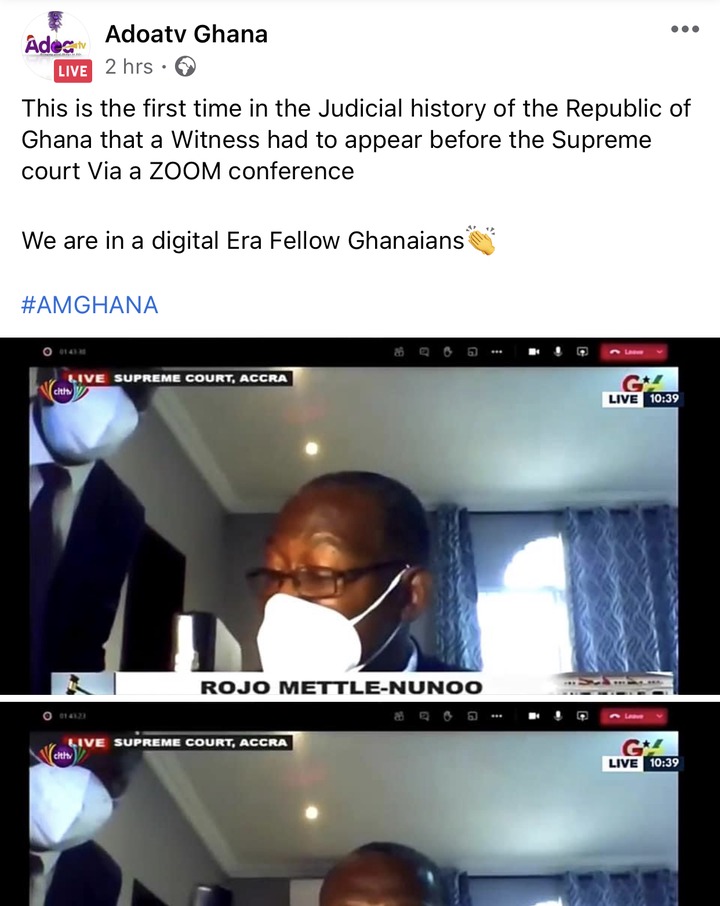 Robert Rojo Nunoo will go down in the Judiciary History of the Republic of Ghana that a Witness has appeared before the Supreme Court via a zoom conference in this very Election Petition for cross examination.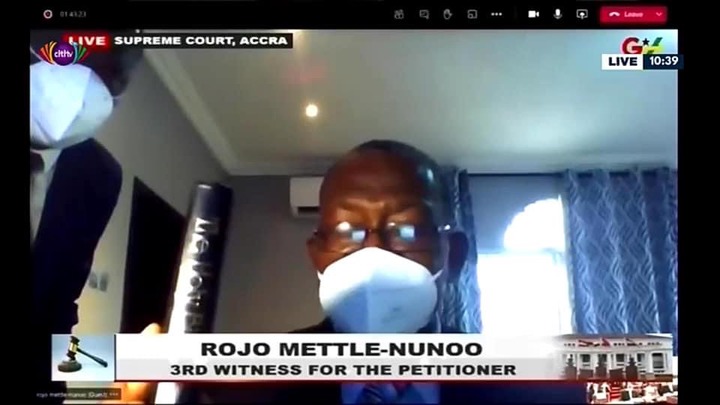 The digital era is making communication more easier and flexible. And the COVID-19 pandemic has unfolded so many ways by which individuals can communicate within long distance virtually. It won't be a surprise if sometime means of communication like; Lecturing; Preaching, Court hearing and many other communication will be done virtually like it has even started.
However, some tweeps have reacted to Rojo Nunoo's virtual testimony with some mixed reactions;